Video Briefing: BuzzFeed layoffs prompt new talk of mergers
January 30, 2019 • 7 min read
•
•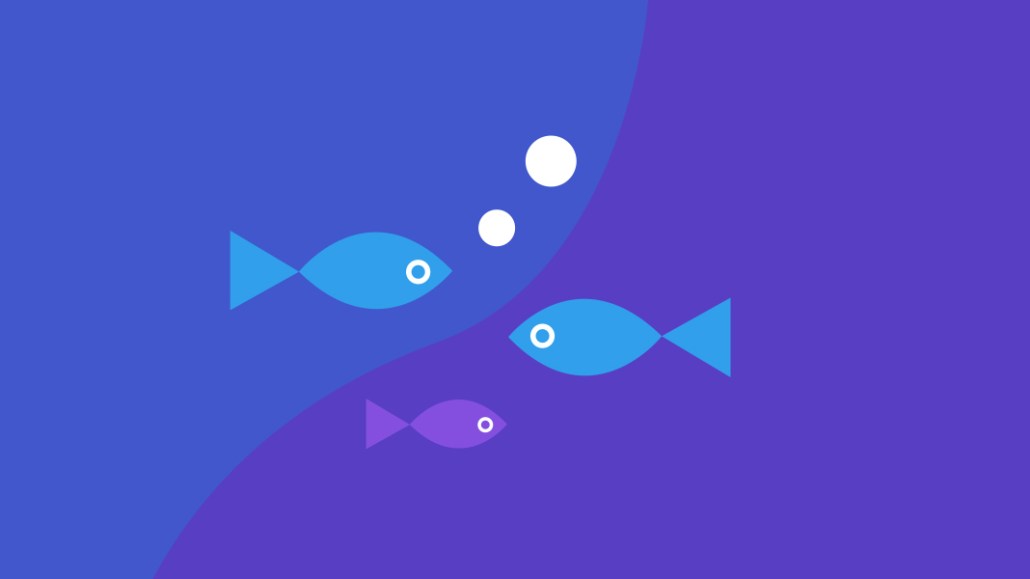 The talk of mergers in digital media might never die down, driven by a desire for top digital publishers to achieve profitability and sustainability, as well as media reporters such as myself who can't seem to let the subject go. But let's reiterate this once more: barring a drastic change in circumstances, a high-profile merger is unlikely to happen anytime soon.
The key hits:
BuzzFeed is laying off 15 percent of employees, which has prompted a new round of speculation about a potential merger among big digital publishers.
BuzzFeed CEO Jonah Peretti and Group Nine Media CEO Ben Lerer have discussed a merger.
Sources confirm that Peretti and Lerer have talked, but they always talk. There is no deal on the horizon.
Media mergers are an exciting idea, but logistically difficult. For one: Investors would be forced to significantly write down their investments, which they are not keen on doing.
Consolidation is likely in digital publishing, but it's not ideal if the move is made in desperation.
As BuzzFeed undergoes its latest round of layoffs, which will see the company shrink by 15 percent and let go of more than 200 employees, the prospect of some sort of tie-up between BuzzFeed and other digital publishers is bubbling back up. Recode and CNN reported that BuzzFeed CEO Jonah Peretti and Group Nine Media CEO Ben Lerer have discussed the possibility of combining forces. We can confirm that these two have talked, but we can also confirm that these two always talk about potential mergers, tie-ups, partnerships, according to sources familiar with the matter. Peretti and Lerer are longtime friends, and Lerer's father, Ken Lerer, is an investor in both companies. (Alongside Ken Lerer, Peretti is also a co-founder of The Huffington Post.)
Peretti publicly floated the idea of a mega merger between top publishers during an interview with The New York Times last fall. At that point, we reported that while such talks between BuzzFeed, Group Nine, Refinery29 and Vox Media are constant, there wasn't any deal on the horizon.
And that continues to be the case. In the past week, we have spoken with key sources close to these founders and companies, and there's a common response when they were asked about the possibility of mergers: There is nothing on the horizon, largely because these deals would be too hard to pull off. "We've gotten called a couple of times about that — and no. [BuzzFeed] does not have the money," says one source with direct knowledge of the matter.
The biggest hurdles are investors and egos. BuzzFeed, Group Nine, Refinery29 and Vox Media have raised hundreds of millions of dollars from a variety of venture capital firms and strategic media investors. As we've said before, any merger would require complicated math investors to write down their investments, which is not something they are keen on doing. Then there is the question of who gets ownership and control of what if a merger is completed. That's not an easy question to answer when talking about people who have founded billion-dollar companies (at least, in valuation terms). So, for now, let's table the idea of a big digital publishing Voltron.
What's interesting is that it does appear that BuzzFeed is the driving force behind these conversations. Peretti is singularly focused on making BuzzFeed sustainable — and is open to any options regardless of the likelihood of them happening, says one source close to Peretti.
In this context, a merger certainly has a nice ring to it as it would logically reduce costs and create a more diversified business portfolio. And mergers feel inevitable at a time when digital publishing seems to be in such a perilous state.
But as a few digital publishing founders and investors have told us recently, the move also reeks of desperation.
"More consolidation is going to come," says one longtime digital media investor. "And some of that consolidation is going to come out of weakness. There will be examples of companies that join forces for the wrong reasons, to cover up their problems or wish away their problems. It'll be like an unhappy married couple having a kid to save a marriage."
Confessional
"With investors, you hope that they have some dry powder that you might need for things in the future. So now, you're going to have to replace that. If there are companies that are losing money and need capital, [WarnerMedia Investments shutting down] does not look good. It's never good to see a big investor go away." — Media tech startup founder
Numbers don't lie
29X: More people watched NFL's "Thursday Night Football" package on linear TV in the U.S. than on Amazon, according to the Video Advertising Bureau.
$81 billion: How much AT&T actually paid for Time Warner, instead of the reported $85 billion price tag, due to AT&T's stock falling post-acquisition, according to The Information.
-27 percent: Broadcast C3 ratings for 18- to 49-year-olds have plummeted over the last two years, per Nielsen data released by AdAge.
267,000: Number of subscribers lost by DirecTV Now in the fourth quarter of 2018, which is not good news for those hoping that virtual MVPDs could offset cord-cutting.
What we've covered
WarnerMedia shuts down its investment group:
Time Warner Investments backed a ton of digital publishing, video and ad tech companies including: Mic, Mashable, Bustle, Maker Studios and Adaptly.
With a new owner in AT&T, priorities have shifted and TWI no longer exists as its own unit, which puts companies in the fund on uncertain footing.
Read more about WarnerMedia Investments here.
Samsung is trying to compete with Amazon, Roku for OTT ad budgets:
In the past year, Samsung has started selling video ad inventory inside publishers' OTT apps.
It's unclear what percentage of publishers' ad inventory Samsung gets; Amazon and Roku take 30 percent.
Read more about Samsung and OTT advertising here.
What we're reading
Amazon is putting a cap on its Prime Video Channels program (sub required): Amazon has been telling video programmers that it will be more selective on which subscription and ad-supported streaming channels it accepts into Prime Video Channels, which currently sells access to around 200 channels. The company is increasingly focused on the big OTT channels versus smaller, niche providers.
Facebook Watch isn't living up to its name: Ya think?
Katzenberg and Whitman are "Hollywood's New Odd Couple": Much of the information in this profile regarding Quibi's business model and strategy has already been reported, but the company continues to sign up big names to produce projects for its service. New ones include Chris Rock and Zac Efron.
T-Mobile dips a toe in the free video-streaming wars: T-Mobile is the latest high-profile company that wants in on the growth of free, ad-supported streaming video. The wireless carrier — the third-largest in the U.S. — has licensed technology from Xumo, which will serve as the basis of a new ad-supported video service. The app for the service will come pre-installed on two T-Mobile devices. This is seen as a precursor to a "disruptive TV" service that T-Mobile is reportedly working on. As for the deal, it's great for Xumo, which continues to seek distribution pacts with TV manufacturers and wireless carriers. For T-Mobile, it's essentially marketing. Buy our wireless service and we'll give you all sorts of perks such as unlimited streaming, all sorts of short-form video and even free Netflix subscriptions.
Netflix plays peekaboo with its ratings: Netflix says it plans to share more data about its viewership, but don't expect much from a company that has no incentive to provide the type of detailed ratings that networks, studios, advertisers and others are used to. What Netflix ends up sharing is expressly designed to show how big its streaming service is (even if the data isn't verifiable), which plays well with actors, producers and directors that are considering bringing their projects to Netflix.
Amazon has purged a bunch of independent films uploaded through Prime Video Direct: Amazon has deleted thousands of indie films from Prime Video, which were uploaded by filmmakers directly through the Prime Video Direct service. Amazon said these films were deleted because the films didn't meet unspecified "quality expectations." If you have more info on this, email me!
https://staging.digiday.com/?p=320379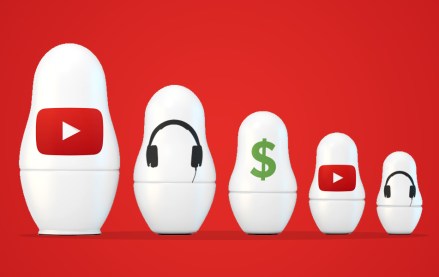 August 17, 2023 • 3 min read
Adalytics Research asks, 'Are YouTube advertisers inadvertently harvesting data from millions of children?'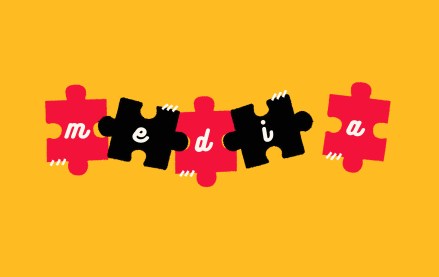 August 17, 2023 • 10 min read
Publishers' Q2 earnings reveal digital advertising is still in a tight spot, but digital subscriptions are picking up steam.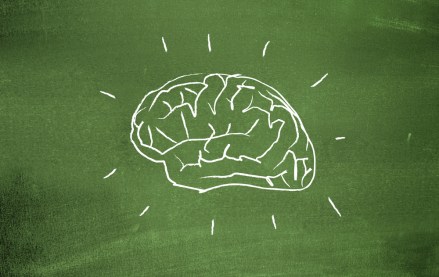 August 17, 2023 • 5 min read
Experts reflect how the failures of social media and online advertising can help the industry improve the next era of innovation.