It's hack week at Vox Media, and Melissa Bell is in her element. The meetup, which is taking place in downtown Philadelphia, has drawn more than 90 employees, all hoping to come up with the next innovation for the company, whether it's a virtual reality application or interactive video. Bell, the company's newly named vp of growth and analytics, moves from one table to the next with the demeanor of a den mother, dispensing hugs, high-fives and thank-yous.
"I love this," Bell effused. "This is the most fun job you could possibly have. It's like when you're a kid and you have a big Lego set."
Bell, 36, is a journalist turned technologist, an unusual breed in news organizations today. It's a combination that's increasingly valued in digital publishing, though, where content is inextricably linked to its form and dissemination. The two come from different viewpoints, though. Tech and editorial have different cultures and priorities, and work on different time frames.
Building a house of cards
Bell came to appreciate what technology could do for journalists while at The Washington Post, where she moved from blogger into the role of platforms director. Her colleague Ezra Klein, the blogger behind Wonkblog, met her in the process of trying to redesign his site.
Bell, he said, has an "unusual number of extreme talents," including an ability to see how the editorial product can be enriched by technology, and bring the two sides together. "No one would be willing to have a meeting without Melissa," he said. "She seemed to be central to any discussion of how this worked. She's a rare manager who can identify the needs and approaches of editorial and designing product."
The best example of this is Vox.com's card stacks. Klein and Bell left the Post to co-found Vox.com, Vox Media's news vertical, as part of a new flowering of explanatory journalism that included Nate Silver's ESPN-backed FiveThirtyEight and The New York Times' Upshot. Bell had both editorial and product responsibilities. While much of the initial coverage of Vox.com focused on Klein, it was Bell who led the creation of the card stacks, Vox.com's core editorial feature, Klein said.
"I had this somewhat hazy notion that there was some way to read an article about Obamacare and scroll through a deep explanation about all the parts about Obamacare," Klein recalled. "But my vision couldn't have been cruder. It was really her, working with [product people], understanding what I needed and making it into cards. That was her having a really deep understanding of what we were trying to do editorially, but also having a deep facility for user experience, user design."
Originally designed to give background to an article, the cards evolved into Vox.com's main point of differentiation, an attraction for readers looking to get caught up on a subject. The cards will not only help grow the Vox.com audience (it recently made them embeddable so they can be distributed by other news organizations) but serve as a template for Vox Media's six other verticals to use, as Eater did with these map stacks.
Since launching in April 2014, Vox.com has topped 12 million multiplatform unique visitors, according to comScore.
"Ezra, Matt [Yglesias, Vox.com's executive editor] and Melissa came in with this idea of how to explain the news," said Trei Brundrett, chief product officer for Vox Media and Bell's boss. "It was very clear, this was going to be the model for how we do this."
At the same time, Bell was — and still is — working closely on the editorial side of Vox.com, where she oversees the news app, graphics, video, analytics, short-form and engagement teams. Staying close to the editorial product, she believes, will better inform what she does on the product side. "She's edited hundreds of pieces of content," Klein said. "I have no idea how we would run Vox without Melissa."
Vox Media has evolved into a very different company from what it was just a couple of years ago. Fueled by nearly $100 million in funding, its head Jim Bankoff bought the Curbed group of sites (Curbed, Eater and Racked) to complement Vox's high-profile sites SB Nation and The Verge, and launched Vox.com. Earlier this year, he acquired Recode. Until recently, product development had been done on a vertical-specific basis. But to accelerate its growth, the company needs to look for best practices and develop products that can work for multiple verticals.
That job falls to Bell, who will now be working on all seven sites in the company's portfolio. "What Melissa's role symbolizes is, we're not letting 1,000 flowers bloom, but let seven flowers bloom," Brundrett said.
'A pass to be curious'
Bell's path to journalism was somewhat accidental. She comes from a long line of lawyers, and after attending Georgetown, she planned to go to law school. She moved to New York, where she worked as a legal assistant at a law firm.
Then, 9/11 struck. Bell was overwhelmed by the tragedy and feeling powerless to help. Bell's eyes water at the memory. "I hadn't really dealt with it," she said. "I felt so unuseful; it was so futile." She quit her job a year later and left New York for a string of odd jobs. She waitressed at a racetrack, tended bar in Vail, backpacked around Eastern Europe.
Bell's parents weren't thrilled, and eventually, at her mother's suggestion, Bell applied and went to journalism school at Northwestern. She realized she wanted to do something that connected with people on a personal level, and telling stories offered a way to do that. At Northwestern, she threw herself into the program. "I loved it," she said. "I had a pass to be curious."
Bell ended up in India through the school's global journalism program. There she was hired by Raju Narisetti, then a Wall Street Journal vet and now svp of strategy at News Corp, to work on Mint, a new financial newspaper based in Delhi. She later followed him to the Washington Post. Daily life in Delhi — dealing with landlords, the daily commute — is a hassle, and Narisetti said it took its toll on Bell, as it did for the rest of the staff. "It was a pretty grueling work-life balance," he said. "There were moments my Kleenex box would come in handy."
But Bell had a "sunny California disposition" and enthusiasm for trying new things, so Narisetti sent her to Milan to help test out a new CMS for Mint called Méthode. "Having seen her embrace a new CMS back in 2006 and not lose her cool or all her usual skepticism of a traditional journalist, it doesn't surprise me she's at the center of a technology role at Vox," he said. Bell has more than toughened up; the Post was a stressful environment, having just come through the recession and now trying to integrate its print and digital sides. She discovered punching a boxing bag was a great way to deal with the stress, and it's still her preferred form of exercise today.
Finding her voice
With Bell having moved into a back-end role at the Post, much of the spotlight during the launch of Vox.com shone on its high-profile blogger, Klein. Around then, the media critic Emily Bell included Vox.com in a Guardian post criticizing the surge in digital journalism for being "led by white men."
Although Bell claims she prefers to be "in the shadows," she said the incident nonetheless caused her to reflect on sexism in media. Bell said she thought back to instances where she felt ignored in meetings. Was it because of her gender or just that her idea was no good? (That she's "incredibly nervous" talking to large groups could be a factor.) "Sexism can be very subtle," she said. "I think it's something we need to pay attention to." She has also begun speaking up more about diversity. Today, she talks about making Vox Media a place where differences are welcomed, not just in gender but things like race, age and ideology. "I realize I do have a responsibility to women I work with, women I don't work with," she said.
She's also concentrating on fostering connections that can grow the company overall. Traditional media companies grew by creating sprawling portfolios that long operated in silos. That might have served them in the past, but today's digital publishing economy requires companies to collaborate if they're going to scale audiences. Vox Media may have the benefit of starting with a clean slate, but its challenge isn't dissimilar.
Bell believes that the technology behind the editorial product is key to Vox Media's growth in a world where media brands increasingly live on others' platforms. In her new corporate role as vp of growth and analytics, she's continuing to embed product developer teams with the company's newsrooms. She plans to do the same with growth employees, the company's term for what might be called audience development elsewhere.
"We're at the point where from an audience, staffing, revenue standpoint, we've grown so much," she said. "The biggest danger is that we're not working toward the same goals. … If [we're] not working on a similar path, we're leaving readers and money on the table."
For now, at least, back at the hack week, things look like they're on the right path. Over at a whiteboard, there's Eric Simon, a baseball blogger for SB Nation who now splits his time between editorial and product. At the hack week, he was working on coming up with a new way to present data. Bell's hope is that Vox Media holds on to the fluid culture that lets people like Simon cross over.
"It's one of the things that always attracted me about Vox Media," she said. "You don't have to pick sides."
https://staging.digiday.com/?p=124262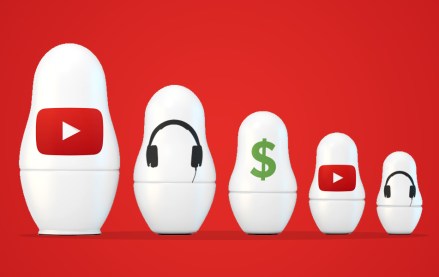 August 17, 2023 • 3 min read
•
•
Adalytics Research asks, 'Are YouTube advertisers inadvertently harvesting data from millions of children?'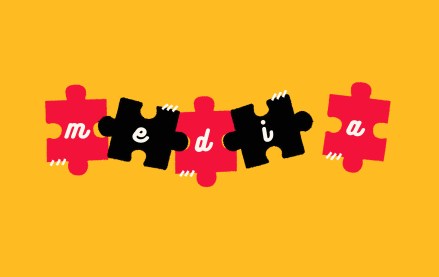 August 17, 2023 • 10 min read
•
•
Publishers' Q2 earnings reveal digital advertising is still in a tight spot, but digital subscriptions are picking up steam.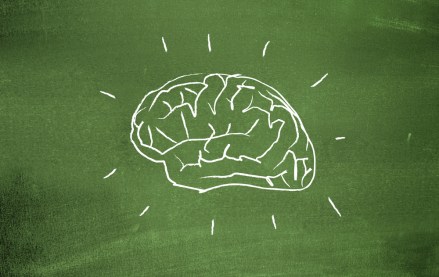 August 17, 2023 • 5 min read
•
•
Experts reflect how the failures of social media and online advertising can help the industry improve the next era of innovation.