As the CEO of the newly public Time Inc., Joe Ripp has to bring speed and growth to the onetime crown jewel of publishing, all the while facing print industry headwinds and quarterly financial pressures. In Digiday's latest installment of Executive Summary, featuring conversations with publishing company heads, Ripp talked about opportunities for growth at People and Time Inc.'s other titles; the case for print; and why the company has no trouble attracting millennials.
What's been the biggest change since you got started?
Being independent of Time Warner. Being able to chart our course, use our cash flow to invest in our businesses, not their businesses. To accumulate talent in the way that we want. That was taken away from us for many years. Time Warner defined us as a magazine company, and that was destructive because we were defined as our distribution vehicle, when the reality is our customers want to engage with our content in various places.
As a traditional publisher, what are the cultural challenges?
I don't think changing culture is the hardest part. This is an incredibly smart company. It just lacked direction. We've made a lot of changes with church and state. What I have found is an organization that is ready and willing to work with us. The hardest part is we have to do that in the public marketplace. It would have been easier to do this in a private equity setting. The Hearsts and Condé Nasts of the world don't really face that.
What are the investment priorities?
Video; mobile technology and distribution; adjacent opportunities for our titles, including products and services; events. We have many magazines that are service magazines. We can sell consumers things. For the longest time, traffic seemed to be the big currency. But it seems to me that we're coming back toward content being very valuable.
What are the signs of that?
I'm spending lot of time on the road talking to CMOs, agencies. Many advertisers are trying to understand: how do I break through the clutter. [WPP CEO] Martin Sorrell recently said, print is underutilized. I know specific CMOs who say their shift out of print was a mistake, and they're reevaluating that because not everyone wants to buy a car when they click on a website.
A big question for publishers is around what their relationship with Facebook should be. How would you answer that?
Facebook has been a good partner with us for years. We get a lot of traffic from Facebook, and Facebook gets a lot of traffic from us. I know they're evolving their model, and we'll figure out how to work with Facebook for years to come. We are the largest magazine publisher in the United States, and I'm quite confident Facebook will want a long-term relationship with us.
Has too much control shifted away from Facebook?
Too many publishers did not embrace technologies fast enough. This company certainly did not invest in its Web sites. But quality content will always prevail. [Time Warner] invested in Home Box Office. We wanted to see if pay TV could work. All the movie studios thought this was the worst idea. The reality is, the studios thought of themselves as content companies, and they're thriving. More and more people are engaging with their content as more and more distribution platforms were created. The more we distribute our content, the more opportunity we have to monetize that content.
The question is whether Facebook's terms will be favorable to publishers, though.
I haven't had any direct conversations with Facebook on that. But the power in the relationship with Facebook will be favorable to us.
You've recently hired some people from GigaOm. How important is it to have people with pure digital experience?
We obviously need people with digital-only experience. When we relaunched Time.com, we brought in a lot of digital natives, and they did a great job for us. There are some people who just get this. I wouldn't have a clue how to do any of this stuff. But I know how to hire the people who do, and that's all that's important.
You've talked about trying out paywalls. Given that model has had limited success for publishers, what is the opportunity for Time Inc.?
We're deploying and testing paywalls by the end of the quarter. We never had the technology before, nor did we have any rules as to what we produced for a fee and what we gave away. Payment may be: you pay more for the content that's there, you give me data by signing up so now I can track you and get more data from you. Instead of charging you for the current website, I tease you with additional content for an extra fee. There's a People premium section, and we're very satisfied with the number of people who have signed up for that.
Beyond People, where else do you see room to charge?
All titles. Within the base of very magazine there's a very loyal base that will pay you a lot more for more content. In this new world of micropayments, there may be a real opportunity for us to create content and services for those enthusiasts. We're selling small products at small prices, and the sheer volume is what moves that needle.
How is the advertising community responding to your changes so far?
Very positively. Time Inc. was primarily selling brand by brand. We had a corporate group, but that was primarily used for discounts for major advertisers. We've started creating groups that are responsible just for agencies. We're starting to talk about how advertisers can buy Time Inc. by audience. Our programmatic sales are growing very nicely. We believe we can command a premium price because of our engagement. When you look at a lot of clickbait around the Web, I'm not really sure how it helps brands. The reason sports does so well is that it's considered safe content. Well, Time Inc. has lots of safe content. I think that's why we've been able to raise rates and volume.
How do you feel like you're set up, technology-wise?
Time Inc. underinvested in technology over the years. We had antiquated CMS systems, we had antiquated marketing systems, we didn't have advertising tools we should have had. We're about to roll out a new CMS. We have content all over this organization, but because we don't have a common CMS, we can't share it. When Nelson Mandela died, we wrote three different stories at three different titles, and we weren't able to share them other than sending PDFs. The prior management team believed each editor should pick his own CMS. That makes no sense when you're looking for high-quality, high-volume production of content.
Do you think siloed magazine staffs is an outdated idea?
If you're writing for Sports Illustrated, you need to know sports cold. But there are areas we're talking about sharing. Six magazines have test kitchens of their own. Real Simple had its own test kitchen. But Real Simple isn't exactly known for recipes. We're probably going to consolidate them and save an awful lot of money doing that. We have lots of magazines doing photography. In the world where we're competing against very large audiences, we need to blur that line a little.
Time Inc. has a rich history, but how does the pitch go over with millennials?
We're able to attract lots of millennials from BuzzFeed and Vox and other places. We're not having trouble. We have a new millennial group, New Media Upstarts. Two millennials asked me to breakfast and said they had this idea about how they could help, and we funded it. It's like 500 people, all excited about working with the company, engaging in conversations with senior executives. They're all digital natives. You can write listicles all your career, or you can come do some serious stuff here.
Homepage image courtesy of Shutterstock. Headshot courtesy of Time Inc.
https://staging.digiday.com/?p=114815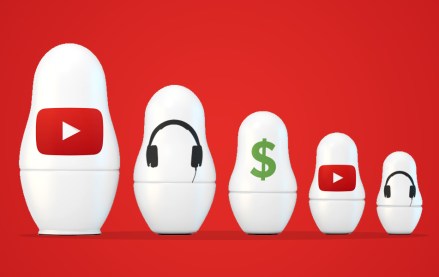 August 17, 2023 • 3 min read
Adalytics Research asks, 'Are YouTube advertisers inadvertently harvesting data from millions of children?'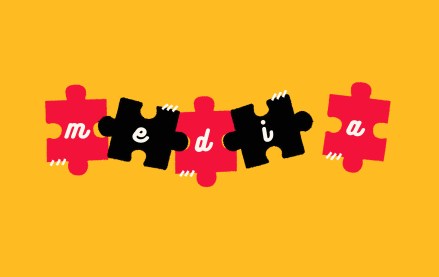 August 17, 2023 • 10 min read
Publishers' Q2 earnings reveal digital advertising is still in a tight spot, but digital subscriptions are picking up steam.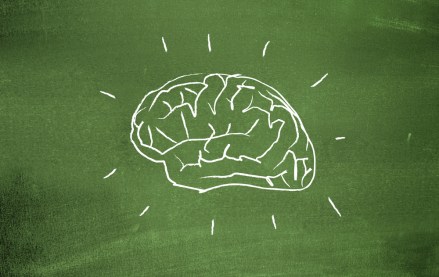 August 17, 2023 • 5 min read
Experts reflect how the failures of social media and online advertising can help the industry improve the next era of innovation.