Three Ways to Incite Mob Mentality Shopping Through Facebook
February 17, 2011 • 5 min read
•
•
Social media has, since its inception, been a great place for users to share vast amounts of information ranging from their favorite music to upcoming travel plans. Brands began to benefit from these testimonials more directly when social networks enabled users to like brands and products on and off the networks. This change turned mere purchasers into brand advocates, but what comes next?
The ability to view what our connections find interesting or consider purchasing can have a profound effect on individuals' purchase decisions, and many social networkers like to receive company and product information via social networks. In a recent ROI Research study, for example, 32 percent of social networkers said they were more likely to follow or fan a company/brand if their friends are fans or followers. More than 40 percent reported that they consider Facebook a good way to get information about companies and products. These findings represent just a couple of the reasons companies should consider stepping up their efforts by not only making themselves more visible on social networking sites, but also by fostering brand advocacy.
The findings suggest marketers should enable users to update their profiles with their latest purchases as a way to reach those users' friends and encourage what appears to be as many as 40 percent of them to jump on the bandwagon. When marketers do the math, they'll realize the potential to gain followers and revenue could be tremendous, and unlike paid ads, the cost is practically free.
Companies seeking to get out in front of this trend should consider implementing a "brand badge." This badge could take on a few different forms but would provide a powerful tool to increase post-purchase customer interaction with the brand, convert customers to advocates and earn valuable friend referrals. Currently, none of the major social networks offer a brand badge. LinkedIn's Groups and Associations logos and the Facebook "like" button might be the closest mainstream options. Of course, consumers would have to agree to the terms and conditions; I am sure some people would share my concern. I wouldn't want others to know I just watched Sex and the City 2 … for the third time.
1. Pressure the networks to offer a brand badge
One option is to wait for this functionality from the networks themselves. Marketers can and should pressure social networks to offer a "badge" identifying their purchases, but in the meantime, proactive marketers can take it upon themselves to convert purchasers into "badge holders" in a couple of ways.
2. Offer custom art or Web pages for sharing
Netflix, for example, could create a logo that accommodates the rectangle shape of a DVD cover. This art could be easily shared with customers through the Netflix site or via email. The individual logo could also accommodate a rating system to allow the users to rate the movie they just rented for their friends. This could even work for automotive brands or car rental companies, making it easy for customers to share visuals about the products they just bought.
Taking the effort a step beyond branding into traffic generation, these companies could create Web pages to showcase recent purchases and, instead of providing artwork for customers to upload, they could simply provide Web pages and links to those pages for customers to share. Users sharing links in Facebook could select from thumbnails to also share artwork. But, in this scenario, brand marketers can be the fortunate recipients of friend referrals who might be interested in similar or related products and services. Why not take it another step and reward the customer and the friend with a discount? The campaign extensions are endless.
3. Build an app
Even more ambitious marketers can build an app, get social networkers to opt-in and then automate the process for them. After I watched The Dark Knight on Netflix, for example, an automated app could have updated my status with something like, "Justin watched The Dark Knight and gave the movie 3 out of 4 stars." The posts themselves could drive additional networkers to rent movies or even put the app to use updating reviews on their own page (Ed: Audible does this now with audiobooks.) And who doesn't like talking about the movie they just saw (assuming it's not Sex and the City 2)?
Regardless of the specific form a brand badge might take, providing users with an opportunity to update their profiles with their latest apparel or appliance purchases, travel plans, or movie rentals could have far-reaching impact. Consider the potential of this concept within a few different verticals.
According to the ROI Research study, 34 percent of recent automobile purchasers and 30 percent of recent appliance shoppers said they decided to follow or become a fan,because their friends are fans. By displaying our loyalty to a brand, we become advocates of the brand. With a rapidly growing number of Twitter users and Facebook members turning to their social networks for advice, social media can also be an effective channel to leverage third-party reviews and as a result, assist social media users during their evaluation process.
Perhaps even more important is the fact that attaching a badge to a social media user's profile helps to build an ongoing relationship by extending engagement with the brand beyond a purchase. Attaching a badge to a social media user's profile cannot only foster brand loyalty, but also result in viral propagation.
For those skeptical marketers out there, just consider how much we already share online. We share vast amounts of information regarding our most recent purchases every time we update our status with which movie we saw or where we had dinner. Uploading photos of our latest vacation can demonstrate not only where we travelled, but what we wear and who we spend time with. Social media has become a platform for individuals to brand themselves, and offering them an easy and automated opportunity to update their profiles with their latest purchases would simply be another step in that direction.
Justin Gottlieb is a Research Analyst at ROI Research, Inc. in Lancaster, PA. Contact him at gottlieb@roiresearch.com.
https://staging.digiday.com/?p=470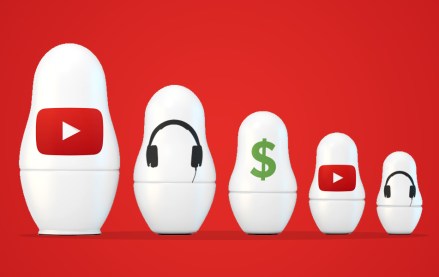 August 17, 2023 • 3 min read
Adalytics Research asks, 'Are YouTube advertisers inadvertently harvesting data from millions of children?'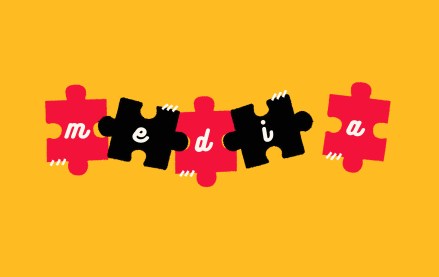 August 17, 2023 • 10 min read
Publishers' Q2 earnings reveal digital advertising is still in a tight spot, but digital subscriptions are picking up steam.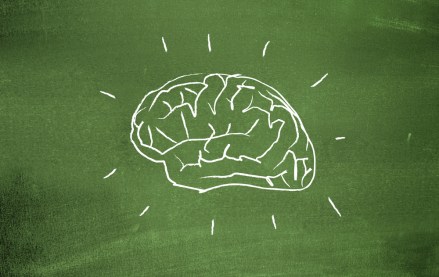 August 17, 2023 • 5 min read
Experts reflect how the failures of social media and online advertising can help the industry improve the next era of innovation.