Jordan Levin is the CEO of Generate, a Los Angeles, Calif.-based production company behind multiple TV and Web series, including comedy specials on Comedy Central and Showtime, as well as MSN orignals such as 2008's The Republicrats and the current series The Invested Life. Levin spent part of the early 2000s as CEO of the now-defunct WB Network, where he oversaw hits such as Angel. He spoke to Digiday about why there aren't more hit Web series, the video ad market, and how Hulu will start to look more like a cable network.
Generate has been doing a lot in TV, including several comedy specials on Showtime and other networks. Catch us up on what is happening with your digital projects.
We're working with Wonderwall (MSN and BermanBraun's celebrity site) on this project called 7 Wonders of the Wall, where we came in and helped them out with production. It's hosted by this comedian named Brian McFayden. He curates the gossip of the week in a comedic fashion. It's sponsored by Chevy Cruze. The numbers it gets in a lot of cases rival some TV shows.
So why does it feel like we never hear about these shows, that there's a dearth of hits on the Web?
It's really a question of publicity. The issue is that the numbers accumulate over time [which some people question]. But as people becomes more comfortable with Live Plus 7 ratings in TV, people should become comfortable with weekly Web numbers. This show gets a million views a week in some cases. I was talking to Ross Levinsohn at Yahoo, and one of their shows cumes 20 million views a week. Hulu totally shocked us recently with The Lake. That was a show we produced a few years ago. No one's promoting it at the moment. But it always did really well with teenagers. Hulu started attaching promotions for The Lake to series, and it started going from 5,000 views a day to 40,000 to 90,000 to 200,000 views a day. In the last few weeks it became a top 15 show and it's two years old. So people are increasingly willing to watch originals on the Web. We recently launched a program with Ogilvy and MSN called The Invested Life, where we had financial professionals coach people on their finances. It was incredibly ambitious. We did two different cycles in seven different cities, so basically 14 series. It cumulatively ended up reaching 6 million people. The numbers get up there. They're obviously extremely targeted. And in a lot of cases — clients want to lead with the story. We never lead in the space.
For example we're also in post production on an AT&T series we are doing with MTV. We're letting AT&T make that announcement. And we're prepping work for AMC, and we're doing a digital series with Fremantle that is scripted.
So are we starting to see a real resurgence in original Web series? A few years ago you spoke out at a conference  warning that the medium was in danger of missing a huge opportunity. And soon after that, the recession hammered this space.
We're starting to see the emergence of larger scale distributors of content online like Hulu and YouTube try and make an investment in content. That's really the first time you've seen that happen. The budgets are starting to become interesting. When I spoke three years ago, I issued a challenge to advertisers to step up and make an investment in space. My fear was that this large community of independent producers would not be able to continue efforts, which I think unfortunately happened. The model back then was producers got advertisers to underwrite content and then sought distribution. That was model we tried once and only once. Now, we work with brands and respective agencies to help achieve marketing objectives, storytelling across multiple touchpoints led by digital. Just recently, in the last half a year, we started to see some outreach form major distributors, more traditional digital media companies, doing some version of film output deals which leverage DVD rights and global distribution [like The Confession] and  used digital to lead. That provides them with budgets they can tolerate. We've seen Crackle, Vuguru, Paramount, Warner Bros. Lionsgate do this. Where we seen our business grow year over year is working in the branded content space. We're starting from the standpoint: how can we help fulfill objectives of various brand advertising?
The knock against branded entertainment on the Web is that it's a nice vehicle for clients, but that nobody really watches it.
I don't think that's the case. If done well, it can be. It serves first and foremost as entertainment or very least information. It's very targeted. If it lives in the right environment and meets the needs of the distributor, advertiser and consumer, you get a win. We've had a number of cases of successful efforts where brands are seeing real engagement: time spent, video views, etc. I just think we are living in a world with so much fragmentation, so much choice, that some of it goes under the radar. As I mentioned, some of the projects we've done have amassed large audiences — some better than second-tier cable network. You're also starting to see early stages of leveling of audience and views. There's still a tremendous CPM gap for those views unless the work is being initiated by a brand. My guess is like the early days of cable, over time that gap will close and investment in content will continue to increase and measurement will get more sophisticated. It's certainly not going to happen overnight.
You're a former network programmer. Hulu has been in the news a ton lately. What do you think is going to happen with Hulu?
My guess is that the growth for Hulu comes around Hulu Plus. The subscription model, which is obviously very viable — helps it become an increasingly viable competitor of Netflix. There is room for more than one over-the-top online subscription service. Hulu and Netflix are both wise to begin their investments in original content as a way to differentiate the service from others over time; that is going to be where perceived value lives for consumers. I also think that the ability of Hulu and Netflix to organize content for a consumer — the automation, their recommendation engines, archiving, search — all of that starts to play a bigger role. That's an important part of their value. A lot of the technical foundation for those companies, i.e. increasing and enhancing consumer experiences, is forcing some traditional media companies to play catch up. As a former programmer — it's somewhat difficult for me to say this — but there is a understanding of the value those services have for consumers. They can predict behavior in a manner is beyond what traditional programmers do. As much as I'd like to believe there is magic and fairly dust to programming — and there is some of that — the ability to identify what consumers want and how to get that to them is becoming more difficult. There's just too much. My biggest question 10 or 15 years out is: what is the role of the programmer? You will still need to catch lightning in a bottle, but that process can be rendered more efficient by a deep understanding of the audience.
https://staging.digiday.com/?p=3963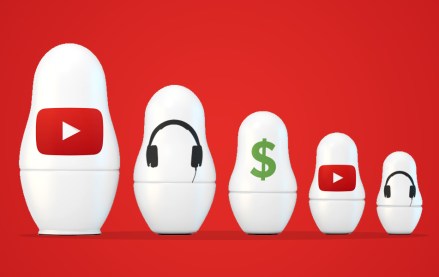 August 17, 2023 • 3 min read
Adalytics Research asks, 'Are YouTube advertisers inadvertently harvesting data from millions of children?'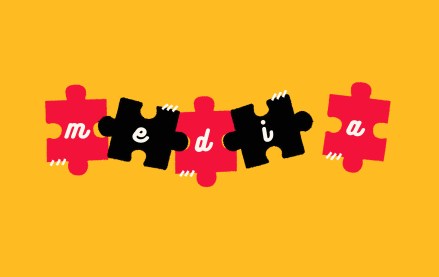 August 17, 2023 • 10 min read
Publishers' Q2 earnings reveal digital advertising is still in a tight spot, but digital subscriptions are picking up steam.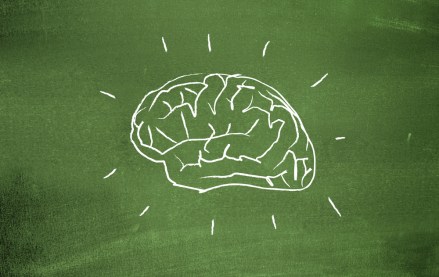 August 17, 2023 • 5 min read
Experts reflect how the failures of social media and online advertising can help the industry improve the next era of innovation.