There is a funny new Tumblr about agency life that is piggybacking on the mainstream erotic ladies' novel "50 Shades of Grey." The Tumblr is called 50 Shades of Grey Advertising. It features entertaining short fictional entries laden with sexual innuendo that ends up not actually being all that sexual but instead pokes fun at agency life.
And it's written by a dude. The man behind the Tumblr hasn't decided if he wants to come out publicly yet, so for now he prefers to remain anonymous and will only identify himself by his first initial, E. According to E., he has been in advertising for only three years and works for a WPP-owned network that isn't Grey. (Let the guessing begin in the comments!) His partner on this Tumblr project is a woman — we will refer to her by her first initial too, V.– who works at an independent shop. E. took time to answer some questions about his Tumblr, the insanely popular book that women across the U.K. and America can't seem to put down, and the pros and cons of agency life.
What gave you the idea for your Tumblr?
Agency life's filled with awesome pop-the-champagne-'coz-we-won-some-shiny-statues days, as well as the not so awesome sorry-bud-you're-coming-back-over-the-weekend-'coz-the-clients-changed-their-minds days. It happened to be one of the latter days. I mentioned to whomever would listen that we must be sadomasochists, because despite getting abused regularly, we seem to enjoy what we're doing. About that time, a few people were sharing excerpts of "50 Shades of Grey" on Facebook. That's when it hit, and I decided, as a joke, to write excerpts of what you might find in "50 Shades of Grey Advertising" on my own wall. People took to it pretty well. A few complained that my Stasi-esque Facebook privacy settings made it impossible for them to share my stories, and suggested that I should start a blog or a Tumblr, so they could pass it along. V. did her magic and before I knew it, I had my first Tumblr. This was all less than a week ago. Honestly did not expect it to get this much attention.
Have you read "50 Shades of Grey"? If so, thoughts? Worth the hype?
Funny thing was, when mentions of "50 Shades of Grey" first flooded the interwebs, I thought it was a new Jodi Picoult book or something about going through sadness and grief. Google told me otherwise. I haven't read the book. My inspiration came mainly from book reviews from that enlightening Google search, as well as the occasional excerpt that gets shared on Facebook — which is shameful, because I'm parodying the author's prose. Hopefully, I'm doing her justice? Is it worth the hype? I don't know. I'm planning to read it during the weekend, so I'll let you know then. But I suppose this book gets its hype from doing what all good books do: acting as a form of escape. Not only that, it provides you with the most basic, most primitive, most carnal level of escape.
Did you write all of the posts that are up so far?
Yes, save the two that were submitted by a follower who's in PR.
What is the worst part of working at an agency?
Dealing with clients who prefer to have a master-servant relationship rather than a collaborative one. I've had a client once say, "I know you guys are right, but, see, I'm the client, and you must do as I say." That's like going to a doctor, who gives you a brain-cancer diagnosis and the patient says, "Yeah, while that biopsy seems pretty conclusive, I'd like you to amputate my toe instead. I'm the patient and I'm paying you, so you better amputate the damn toe." I've also had clients who'd habitually decide on a whim (typically on a Friday night, especially when you have plans) that they'd like to change the brief, and would like revisions on Monday morning. And they'd usually tell us in this "you better get it done, no complaints, or else" tone. Even in dominant-submissive relationships, there's some level of respect. Of course, part of the solution lies in building trust with even the most difficult of clients, which is why I don't envy my account folks at all. The other worst part is when they run out of beer in the pantry.
What is the best?
The fact that I'm getting paid to daydream. The fact that instead of being stuck in one single field (say, banking), I get to draw inspiration from different subjects — from psychology to current affairs to literature to even neurology (true story). The fact that I get to create something out of nothing and see it influence the world. The sky's the limit, really. You could use that power to make people laugh (hopefully, with this Tumblr), cry (hopefully not, with this Tumblr). Heck, you can change the world. Oh, and the free beer in the pantry.
Are you still submissive … at the agency?
As much as I complain/rant, I still bend over and submit. I suppose the pleasure is worth the pain.
Any future plans for the Tumblr? A book deal perhaps? 
Who knows what will happen. People might decide to move on to a Tumblr named "catvertising" or something (where famous ads are spoofed with cats? Dibs if no one has done it yet). Maybe Grey decides to shut me down. Or maybe Grey, or another agency needing a submissive digital writer, decides to give me a job (which they could do at fiftyshadesofgreyadvertising@gmail.com, pardon the shameless plug). Book deal? Crazier things have happened. Heck, why not an improv play during an award show/advertising week, where delegates submit their stories and scenes are acted out at random? That'll be fun, I'm sure. For now, maybe a change to the avatar. And hopefully there are other submissives out there who willing to submit to me as well. Their stories, that is.
https://staging.digiday.com/?p=18148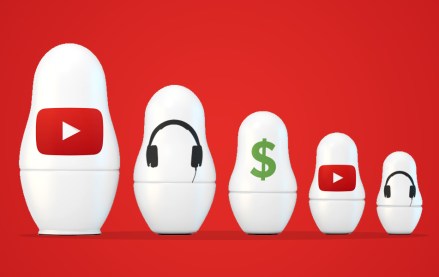 August 17, 2023 • 3 min read
Adalytics Research asks, 'Are YouTube advertisers inadvertently harvesting data from millions of children?'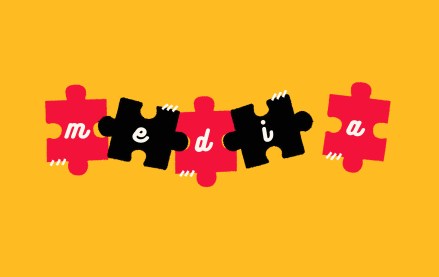 August 17, 2023 • 10 min read
Publishers' Q2 earnings reveal digital advertising is still in a tight spot, but digital subscriptions are picking up steam.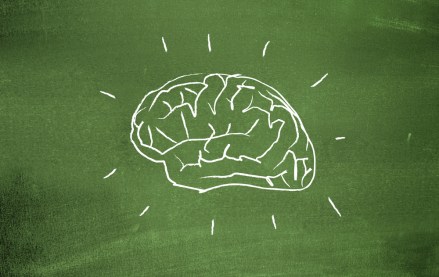 August 17, 2023 • 5 min read
Experts reflect how the failures of social media and online advertising can help the industry improve the next era of innovation.