The Media Makers: A conversation with the heads of Refinery29, NowThis and Barstool Sports
June 7, 2018 • 9 min read
•
•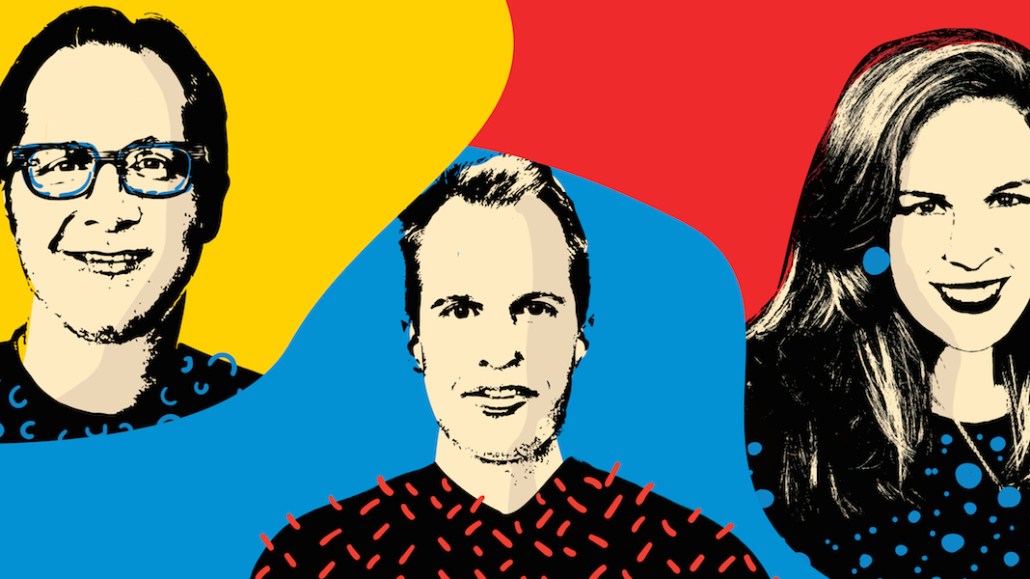 Over lunch, Refinery29 co-CEO Philippe von Borries, NowThis President Athan Stephanopoulos and Barstool Sports CEO Erika Nardini discussed building a media business that isn't dependent on Facebook, how to succeed on TV and more.
SAHIL PATEL: Is Facebook a good partner or bad partner for media companies?
PHILIPPE VON BORRIES: There's a tendency to be black and white about this, which doesn't do anyone any good. Obviously, you want more from them, and it's had its ups and downs, but long term, Facebook's offered tremendous advantages in helping us build our brand and reach audiences.
ERIKA NARDINI: Facebook is a great partner if you're not dependent on Facebook. And the dependency is a publisher problem. I do think they feel a responsibility for creating and growing companies — and also destroying companies.
ATHAN STEPHANOPOULOS: It's not a one size fits all for all publishers. We're a bad example. Because we grew so quickly alongside them with video, a lot of the video product that exists today is based on the feedback that we gave them.
SP: So we should blame you for the mid-rolls.
AS: Not the mid-rolls. They've been willing to listen. How many times have we all sat down with this frequency with other platforms? If they're not actioning on it as quickly as you want does not mean they're not listening and not trying.
SP: What about Facebook Watch? Can Facebook fundamentally change how people use the platform?
EN: Can they get young users to? That's their biggest challenge. From what we see, Instagram is going to be more valuable for them in terms of video.
AS: It's the first inning. The reality is most of the discovery inside Watch is still the news feed. If you have a lot of scale there, you can drive an audience to Watch.
SP: Does Facebook need to continue paying media companies?
AS: They're going to have to until users accept it as a place where they can find and consume content.
EN: Go90 paid a lot of people a lot of money, but nobody ever used it. Facebook hasn't solved the economic question and the audience question.
PVB: And the rights question. The shows Facebook is paying out big money for, they own the rights. That's not a partner-friendly setup.
AS: It's an [intellectual property] question. NowThis is a brand, not a production company.
PVB: Partners and Facebook need to co-own the IP.
SP: But if Facebook is putting up all the money for a show, isn't it fair for them to demand full ownership?
PVB: If you, as a publisher, give your most important franchises to Facebook, you can't hand over your rights. All of us are doing [Watch] as experiments right now because it's interesting, and you want to be there early. But over the long term, the rights issue needs to change.
SP: What happens if Facebook decides to stop funding Watch? They've done this before.
EN: We're out.
AS: The day they make that decision, I'd like to believe it's because they have enough evidence that there's viable monetization for publishers. There's a scenario where Watch becomes its own product, like what they did with Messenger.
PVB: You can imagine that Facebook at some point will have some live, over-the-top, skinny-bundle type of play.
AS: And this is the tip of the spear for that.
SP: All right, let's pivot away from Facebook. Philippe, Refinery29 underwent layoffs in December. You said Refinery29's future is in becoming a diversified media company instead of just a digital advertising company. Is the digital ad business broken?
PVB: There's no future where any of us are going to have billion-dollar media companies where advertising is 90 percent of the revenue.
AS: If you're ad-dependent, you're screwed.
SP: Athan, will NowThis offer a subscription product?
AS: It's something we would test, but not in the short term. Our audience is younger, and it's not a demographic that's looking to pay for content.
SP: How about Refinery29?
PVB: You should ask Erika this question. Barstool made money from merchandise first, right?
EN: Yes. What we tend to do is create IP out of audio or social and then create multiple lines of business under each of them. We just launched a documentary with [former NHL player] Paul Bissonnette. What if he had a subscription product just for hockey fans?
SP: Barstool has a hardcore but relatively smaller audience. Is there ever a concern that you can only wrangle so much money out of the same person?
EN: You can only go back to the well so many times. But we focus on making sure the products are great and have great value.
PVB [to Nardini]: In your world, with niche businesses, it makes so much sense. For us, I don't see subscription in our immediate future. But we're looking at the ways we would produce things that our community gets value from and pays us for it — be that a ticket, be that limited merchandise.
SP: Aren't events expensive? How do you ensure that you profit off them? Are they even scalable?
PVB: 29Rooms is profitable. But not everything needs to become a $500 million business in and of itself. Events, for us, is a way to create live programming, to create merchandising; there are a lot of things that get spun out of it. So the scale question is a little too simplistic.
SP: We're talking about consumer revenue. It's often tied to having brands that are meaningful enough. Isn't the cold truth that most digital media brands are just not that important to people?
EN: Those that have a defined point of view and know how to distribute on channels people spend time on are the companies that will win. What's going to be hard for most media companies is that they come from other forms of distribution, and their business model is predicated on that. ESPN is one of the most esteemed brands over the last 50 years, but it was built during a time of a different consumer expectation of access.
PVB: We also often confuse the brand itself with the IP. For all of us, we have to get really good at creating memorable shows. People care about "Seinfeld," not the company that makes "Seinfeld." Where the media brand comes into play is in how good your brand is in attracting great talent. Kristen Stewart, Gabourey Sidibe, all of these other actors have come to us for our Shatterbox film franchise because they believe in our brand.
SP: The next great pivot seems to be toward TV, OTT and, in general, long form. But that's even more expensive and harder to succeed in.
EN: We had a guy come in for a job interview, and one of his first pieces of advice was about how we're going to need to improve the quality of our video if we want to be on TV. My answer was: Why would I ever want to be on TV?
SP: But Barstool was on TV.
EN: In 2016, I said I absolutely want to try television. In 2018, I'm less interested in it. We've had two TV attempts. What we found was that we brought all the IP, the promotion and the audience, and when you look at the money we made, the return just wasn't there.
SP: Philippe, you've said in the past that Refinery29 would be on TV.
PVB: Anyone who has actually committed in a major way to video needs two things: more distribution and funding sources. It can't be just advertising. There are billions of dollars worth of affiliate distribution revenue that is funding traditional television today that's going to shift. For us, it's critical to have a place where when you turn on the screen, our content is there, even in a linear fashion.
SP: In the next 12 months, will Refinery29 have a linear channel on a digital or traditional TV distributor? Will NowThis?
PVB: Yes, definitely.
AS: Yes.
SP: Do you expect to get paid? Just because you want subscriber fees, it doesn't mean you'll get them.
PVB: From the conversations we've had with all of the large [multichannel video programming distributors] as well as the digital distributors, there's an appetite to get cheap alternatives with high-passion communities that can get up and running quickly.
AS: We're not going to do it just to do it. The conversations, the negotiations have to be there.
SP: Cheddar, The Young Turks and a few others that have already started launching such channels are giving them away for free, with the hopes that if they draw a big-enough audience, they can negotiate a subscriber fee at a later date. Will that be your approach?
AS: That's exactly what is going to happen. Eventually, distributors will recognize they're getting high-quality content that's cheaper to produce and has a built-in audience. Those things have value, and distributors will start paying for it.
SP: Refinery29 and [NowThis parent company] Group Nine have raised a ton of money. Other well-funded digital publishers have had a rough run as of late. Do you guys regret taking the money?
AS: It's helped us. If you're able to take a large sum of money, that gives you a lot more runway to actually see how the ad industry evolves, how other revenue streams evolve. It just gives you more protection.
SP: A lot more pressure, too.
AS: Venture money is different from strategic money. With strategic money, while there's pressure to deliver, it's equally important for them to learn from digital publishers like us how to move their traditional businesses into digital. It goes both ways.
PVB: What's this business with no pressure? That's just what you sign up for. There's this whole doom-and-gloom thing right now, and I say, screw that. This is forcing everybody to calibrate their businesses and build stronger brands for the long term. We never went crazy on our valuation, so [the funding] has done nothing but help us. Everyone at this table has signed up to do something transformational — you do that by setting yourself big freaking goals. Sometimes you'll hit them; sometimes you'll miss them. The track record will speak for itself.
https://staging.digiday.com/?p=290441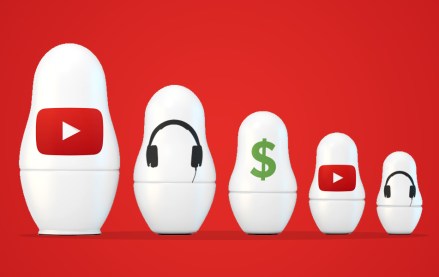 August 17, 2023 • 3 min read
Adalytics Research asks, 'Are YouTube advertisers inadvertently harvesting data from millions of children?'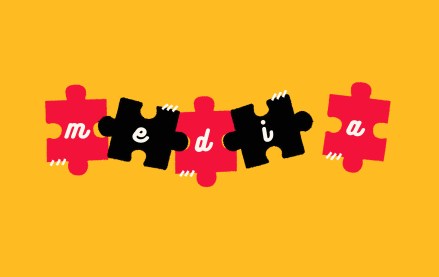 August 17, 2023 • 10 min read
Publishers' Q2 earnings reveal digital advertising is still in a tight spot, but digital subscriptions are picking up steam.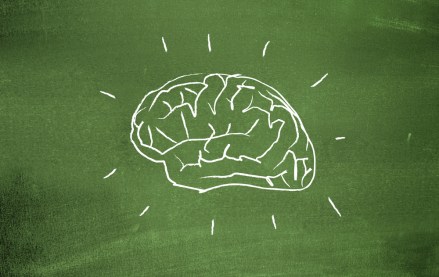 August 17, 2023 • 5 min read
Experts reflect how the failures of social media and online advertising can help the industry improve the next era of innovation.