Sellers.json, ITP, data clean rooms, bid translation: A guide to ad tech's big issues
September 11, 2019 • 6 min read
Making sense of ad tech's tent pole conference Dmexco in Cologne, Germany, isn't easy. Spread across nine airplane hangers, the two-day trade show can quickly become a messy blur of sprawling stands filled with ad tech vendors touting newfangled terms, and making bold claims, in an attempt to differentiate themselves from their neighbors.
When it comes to ad tech, separating the bullshit from genuine innovation is crucial for both publishers and marketers. Each year spawns a new swathe of ad tech terms that have sprung up — typically to deal with a new requirement within digital ad trading — or to block nefarious tactics.
Here's a primer on some key terms to throw around while enjoying that first Kolsch of the day.
Sellers.json
The Interactive Advertising Bureau Tech Lab isn't one for fancy branding. Take ads.txt, app-ads.text and ads.cert as examples. But the term everyone will be talking about this year is Sellers.json. This has been created to boost buyer confidence that they're not being duped by shady players who aren't authorized to resell a publisher's inventory. The complex web of players involved in every digital ad transaction makes it virtually impossible to keep track of who is reselling whose inventory, and whether they're authorized to by the vendor that has the direct relationship with the publisher. Sellers.json addresses this, requiring all ad tech vendors to disclose all their authorized seller partners.
Supply chain object
This is the second part of a joint package of tools released by the IAB Tech Lab, and goes hand in hand with Sellers.json. It allows buyers to keep a record of exactly who has been involved in the buying and selling of an impression. The result is a far more transparent, accountable process that can spotlight any players that shouldn't be piggybacking on impressions and siphoning off revenue.
Authenticated consent
A term that's likely to be flung about at Dmexco this year is "authenticated," whether it's talk of authenticated audiences, authenticated consent or just blanket authenticated web. It's not a totally new term: publishers have long described their logged-in audience data or subscriptions data as being authenticated. But it's now being brandished everywhere, thanks to the General Data Protection Regulation. Ad tech and publishing tech vendors are devising new features and tools aimed at helping leverage this kind of authenticated data, to ensure everyone is compliant with data privacy laws.
First-price auctions 
First-price, not second-price, auctions are soon to be the dominant form now that Google has committed to a full rollout. Second-price has dominated for years, where buyers can make outlandishly large bids to win an impression, but only need pay a penny or cent over the second-price bid — something usually far cheaper. First-price auctions take away that safety blanket, so buyers have to bid what they're willing to pay. That means they need to be smarter about how they value an impression and what they bid.
Bid translation
If you hear the term bid translation, don't be fooled. This isn't a new innovation, but essentially a reskinning of the currently named bid "shading" technique. Bid shading was something cooked up by demand-side platforms to help ad buyers transition from second to first-price auctions. By doing some internal calculations based on historical bidding data, a DSP determines a midway point in pricing between first-price bids, and the significantly lower second-price ones. But bid shading hasn't earned the best rep among advertisers, who have become more wary about how they're charged for the use of the tool. That's why this year at Dmexco some exchanges will be pitching bid translation, rather than bid shading — presumably to distance it from being a "shady" practice. But it's a means to the same end.
ITP
This term gets lobbed about by ad tech execs without necessarily the more recognizable, necessary context. If you hear it, think Apple and Safari. ITP stands for Internet Tracking Protocol and is Apple's anti-tracking "Big Bad Wolf." It blocks third-party cookies on the Safari browser, and has removed publishers' ability to target Safari audiences, therefore has lost them programmatic ad revenue. It has also caused headaches for agencies and advertisers that have found they now can't target the lucrative iOS audiences they could previously.
Data clean rooms
Think of these as a safe haven for quality first-party data. They are not cheap to do, nor are they easy, but they're getting more air time, partly as a result of pressures from data privacy laws like GDPR. They provide a way for advertisers to blend and match different data sets from select partners without the fear of data leakage or any kind of data privacy breach. For instance, Google, Facebook and Amazon will share aggregated customer data within a clean room together with select advertisers that also co-mingle their own first-party data. Advertisers can then see how the different data sets match up, using any inconsistencies between the two to determine whether they're over-serving ads to the same audiences.
Parallel bidding
This might be something that pops up a lot, due to a lot of SSPs trying to push for more in-app advertising. With all the talk about the forthcoming demise of the third-party cookie, certain vendors are encouraging advertisers to spend more on in-app ads. That's where parallel bidding comes in — essentially it is the same as header bidding, just happens specifically within a mobile app.
PECR
Data protection legislation can get horribly tangled, particularly when there are multiple laws that overlap. One that's cropped up again more recently because it has been rejigged to align better with GDPR is Privacy and Electronic Communications Regulations. It has caused some confusion and is particularly head-puzzling for any transatlantic visitors. For the PECR-curious, here's a full WTF explainer.
OTT
Refers to video content that is delivered in over-the-top environments such as Netflix or Amazon Prime, as opposed to via traditional broadcast signals that legacy broadcasters use. It's a hot topic in ad tech currently because of the demand for OTT content services, and independent ad tech vendors' need for a new cash cow. There are plenty of excellent OTT ad tech suppliers, but beware those that used to be display businesses and have now miraculously pivoted into OTT businesses overnight.
CTV
Often used interchangeably with OTT, but connected TV actually refers to the hardware that delivers the OTT signal. That means smart TVs that carry apps that deliver content OTT (like Netflix) or set-top boxes that do the same. It is how new video content players can get a shot at appearing on the big screen, rather than rely on carriage deals with traditional broadcasters like they wouldn't have done previously.
https://staging.digiday.com/?p=345728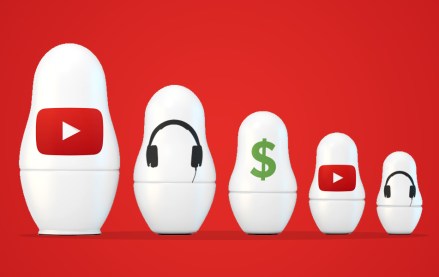 August 17, 2023 • 3 min read
Adalytics Research asks, 'Are YouTube advertisers inadvertently harvesting data from millions of children?'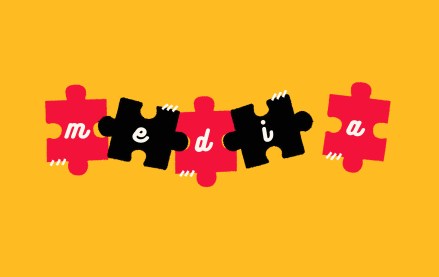 August 17, 2023 • 10 min read
Publishers' Q2 earnings reveal digital advertising is still in a tight spot, but digital subscriptions are picking up steam.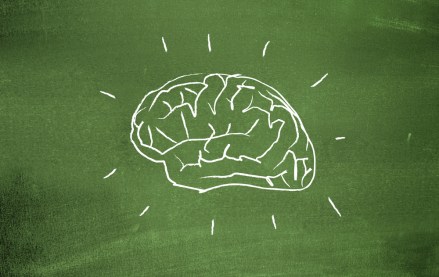 August 17, 2023 • 5 min read
Experts reflect how the failures of social media and online advertising can help the industry improve the next era of innovation.