You don't get it. You're looking at it the wrong way anyway. And it's way bigger than you think anyhow.
They wouldn't put it quite that way. But those might just be the shared sentiment of companies playing in the original Web content business, which is often derided as a one-off viral wasteland. They argue that while the mainstream media industry (and press) is constantly looking for its "I Love Lucy" or "American Idol" breakout, viewing Web video through the lens of traditional TV is a mistake. They also complain that many Web series draw larger and more stable audiences than thought.
"Everybody has this idea that Web video is like TV but smaller," said Danny Zappin co-founder of Maker Studio, which is responsible for such popular video series "Epic Rap Battles in History" and Ray William Johnson, who produces a popular twice-weekly viral video show. "But you'd be hard pressed to find that format represented. Instead of using external promotion to launch a TV show online you need to build a channel. That's a totally different game. You need to be engaging, and make personal connections."
For example, the host of a Revision3 series "Film Riot" recently explained to his audience that there would be no episode the following week, because he was taking his wife on an anniversarry trip.
"On the Web, you need real people," said Jim Louderback, CEO of Revision3. "It becomes not a viewer base, but a friend base. The audience gets a real sense of community."
That sort of sharing with the audience — unheard of on TV — is vital with Web series, argue many.
"There is a strong youth culture that approaches entertainment in a very social way," added Zappin. "Those that aren't used to that tend not to stick around."
One company that has stuck around for longer than nearly anybody in the business is the Austin, Tx.-based Rooster Teeth Productions. Rooster Teeth is behind "Red vs. Blue," the M*A*S*H* of the Internet. It premiered on April 1, 2003, two years before YouTube — and is nearing its 10th season.
Like many successful Web shows, "Red vs. Blue" targets young men who don't watch a lot of traditional TV, in part because they aren't programmed to. The show attracts numbers that would seemingly appeal to TV executives: 7 million views a month. Maker's William Johnson attracts that many viewers each week.
"They've earned their audience," said Eric Mortensen, senior director of network programming at Blip.tv, which serves as Rooster's business partner. "What they and others have learned is that with Web video, you need to treat your show like a startup business."
Many startups shift their business models along the way. The more enduring Web shows do the same. "There is a balance between what you are good at and what the vision for the show is, and what the audience responds to. You learn about your show all in front of an audience."
Web series also need to embrace their audiences' tastes, and consumption prefercences, which hardly ever stay the same.
"One thing we've learned is that the landscape changes in Web video," said Rooster co-founder Matt Hullum. "At one point we put a lot of energy into MySpace. Now it's YouTube, and Facebook is growing. Tumblr could be next. It's always going to evolve. You can't stake your claim to any one platform."
And you can't, and shouldn't ignore the lessons of TV, said Hullum. Where Web video producers have made a mistake is either throwing up full seasons of shows all at once or throwing up clips haphazardly. Scheduling is good for building a regular audience. "One thing we have take from TV is that having a regular day and time works. People on the Web have gotten into that mindet."
TV people still have the mindset that big Web series need big audience numbers that are comparable to TV. Part of the problem is that the numbers don't give — ComScore is only starting to report on individual YouTube channels, for example. And views are often mistakenly used as a synonym for viewers.
"Part of our problem is that people tend to compare things they maybe shouldn't," said Louderback. "You have cable networks are built on 200,000 viewers. Some of our shows draw 200,000 an episodes. But it's apples and oranges. The number of viewer minutes is vastly different."
For example, you need to piece together a dozen or so episodes of some Web shows to match the duration, and viewer commitment of a full episode of The Good Wife. Yet Louderback also argues that the engagement for an hour long TV show is very different from a five-minute weekly Web show.
"Everybody who watches [the Revision3 cooking show] Epic Meal Time sees the ad," said Louderback. "In TV, you never know."
Of course, that's hardly stopping brands from spending $70 billion on TV, even in this era of budding Web shows. And while brands like McDonald's, Reebok, JetBlue, Starbucks and others have sponsored several of these underground hits, most in the Web video industry realize it will take time for big dollars.
 "A lot of advertisers don't know about us yet," said Zappin. "And we have that lingering UGC challenge."
https://staging.digiday.com/?p=2157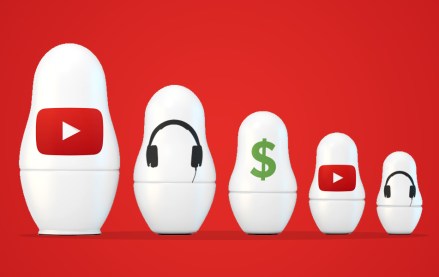 August 17, 2023 • 3 min read
Adalytics Research asks, 'Are YouTube advertisers inadvertently harvesting data from millions of children?'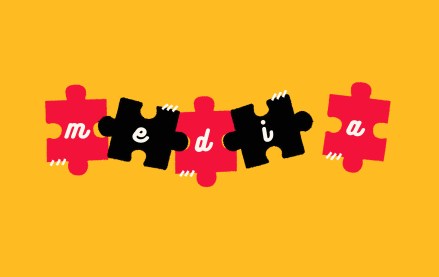 August 17, 2023 • 10 min read
Publishers' Q2 earnings reveal digital advertising is still in a tight spot, but digital subscriptions are picking up steam.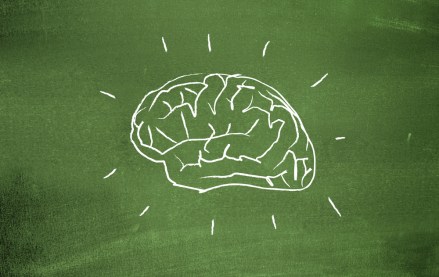 August 17, 2023 • 5 min read
Experts reflect how the failures of social media and online advertising can help the industry improve the next era of innovation.