In this week's Rundown, we focus on Facebook's video forays and how it's not yet much of a threat to take TV budgets.
Facebook's attention problem
For Facebook's next phase of growth, the platform will need to crack TV ad budgets. Cue the pivot to video.
But Facebook's first pivot to video, inserting videos into its News Feed, succeeded in driving huge numbers of "views" but not much money. The scare quotes are because Facebook has defined a view as three seconds. Leave aside the fig leaf of mobile behavior; Facebook has gone to a lowest common denominator approach to measuring views because it has trained users to scroll quickly through the feed.
That's why Facebook's initial video ad product for video publishers, mid-roll ads that appear after 20 seconds, has been mostly a flop. Digiday's Sahil Patel reported this week on the "pivot to pennies" seen by many publishers running Facebook mid-roll ads. The CPMs are pretty terrible (15-75 cents), but more than that, Facebook only monetizes a fraction of views. Again, that's because Facebook's own product works against people spending much time on, well, just about anything. The feed has given everyone ADD.
The hope now is pinned on Facebook's Watch, a dedicated video tab with longer-form video. Watch has only been out for a month. Early results are promising in one sense. According to Sahil's reporting, average view times have gone up from 16.3 seconds to 23 seconds. But then, you start thinking about how Facebook wants to challenge TV. That's very little engaged watch time. TV execs aren't exactly shaking in their boots about Facebook getting people to sit still for over a minute when TV does the same over an hour. It reminds me of Simulmedia CEO Dave Morgan's point that a single episode of "Judge Judy" delivers more advertising to an audience than YouTube does in an entire day. — Brian Morrissey
Partnering your way through the video pivot
Video can be costly if your ambitions are beyond the cheap social clips that litter Facebook and Instagram feeds. TV networks and venture-backed digital publishers have enough cash on hand to make larger investments in video shows for platforms, but smaller publishers don't — especially those primarily known for written editorial.
Speaking with a few of those publishers at the Digiday Publishing Summit, one answer seems to be through partnerships. One publisher looking to get into video wants to partner with production studios for shows that can be sold to platforms and advertisers. The idea is simple: Create a pilot to show "proof of concept" to potential buyers — which can cost as much as $11,000 for this publisher. By partnering with a production studio and sharing production costs and revenue, this publisher is able to package shows that are less costly to produce.
The trouble is, this model still relies on a content buyer to like the concept without proof there's a built-in audience for the programming. That's a tough sell to some advertisers. Some big publishers argue that true success in video requires "deficit-financing" the programming instead of only making shows when an advertiser is willing to underwrite the costs. "There's no way I can [deficit-finance] if I can't show immediate ROI," said one small digital publisher. — Sahil Patel
Google's publisher PR offensive
Google chose Chicago, for some reason, as the site of a "publisher summit." Having covered platforms for years, I know well how these things tend to go. Platforms love briefing reporters. Do your own reporting; they will decline to go on the record and instead try to have it both ways by steering you on background. Every single platform runs the same playbook.
Digiday wasn't invited to Google's publisher goat rodeo. (We're OK with that. The best stories don't come from getting briefed.) These events are usually public relations shows of Google trying to show how friendly it is to publishers — the unspoken subtext is "unlike Facebook" — and getting reporters to write friendly pieces by rolling out various executives.
It will be interesting to see how the PR strategies of Google and Facebook, so used to being in complete control, have to evolve with the hot glare of the national media in the investigations into election meddling and fake-news peddling. Facebook is already finding this a difficult minefield to navigate. Google has more experience in dealing with intense criticism, but it, too, tends to get reflexively defensive whenever anyone questions whether its motives and actions are in any way not for making the world a better place. — Brian Morrissey
A big advertiser shrug
The ANA is holding its annual Masters of Marketing conference this week, with some of the world's biggest advertisers descending on Orlando, Florida. I asked a few people what they expect to be the big topic, and it was interesting to see the variation in what would be discussed on the main stage and what the behind-the-scenes meetings would be about. (Mostly, Facebook.)
Let's start with the stage. On Day One, you have a panel about "Brands in Crisis" with none other than a director from Facebook's own U.S. agency team as a panelist. On Day Two, Marc Pritchard, chief brand officer at Procter & Gamble, will take the stage to talk about using brands for "good." And on Day Three, Kevin Hochman from KFC will talk about rebooting that great American brand.
In hotel rooms and during cocktails: Agencies are convincing clients they're doing everything in their power to use the current Facebook crisis to their advantage. When asked if brands will pull back on Facebook spending (the big thing now is how much the current election crisis will affect Facebook as an ad platform), one top buyer scoffed, "As if." What brands and their agencies will do with Facebook is akin to what happened with YouTube's supposed ad crisis in the spring: Use this to their advantage and continue to demand more third-party verification and a continued lowering of the walls of that so-called walled garden. Opportunism is knocking. — Shareen Pathak
Icy Facebook-publisher relations
In recent conversations with publishers, some say they're thinking about the once unthinkable — pulling out of platforms. What they're really talking about is Facebook, which has stoked anger over its failure to satisfy publishers' monetization needs while reducing their referral traffic. There's already been some steps in this direction, with publishers like The New York Times and the Guardian pulling out of Facebook's big Instant Articles initiative. I asked one disgruntled publishing exec what a pullout would look like; the exec mused aloud that next steps could be publishing less articles to Facebook, stopping posting entirely and in a final scorched-earth move, demanding that Facebook ban users from reposting that publisher's content. With 2 billion daily users at stake, such a move is probably unrealistic for most publishers, but it's telling that people are talking about it. — Lucia Moses
https://staging.digiday.com/?p=257111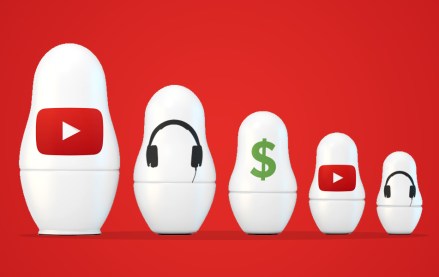 August 17, 2023 • 3 min read
Adalytics Research asks, 'Are YouTube advertisers inadvertently harvesting data from millions of children?'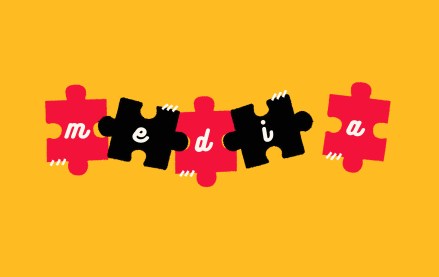 August 17, 2023 • 10 min read
Publishers' Q2 earnings reveal digital advertising is still in a tight spot, but digital subscriptions are picking up steam.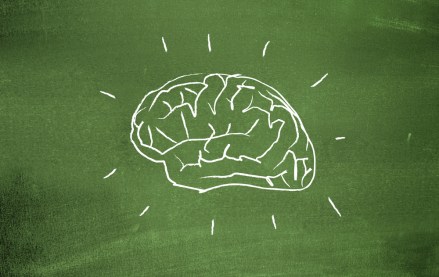 August 17, 2023 • 5 min read
Experts reflect how the failures of social media and online advertising can help the industry improve the next era of innovation.