There's a new arbitrage game in town for publishers called paid discovery. It comes in the form of links at the bottom of an article or the side of a page, links informing you of content elsewhere on the Web. In a turnabout, publishers are not only sellers but also buyers, seeing these links as fuel for quick audience growth and a cheap source of traffic for expensive content areas, like video.
Publishers usually relied for audience development on SEO, some link exchange deals with other sites and, if they were lucky, some search marketing. The problem with most paid search is that publishers are typically outbid on keywords by well-heeled marketers. Now, companies like Outbrain and Taboola are stepping in to offer publishers the chance to efficiently market their stories. This typically appears on content sites under the banner of "More From the Web," which carries paid links from other content sites. Each provider determines which links to show with their own algorithm; Outbrain, for instance, determines how "interesting" a link will be to a reader rather than aim for contextual relevance.
Outbrain markets itself as a content-recommendation engine. Its module is found at the bottom of many publishers, like Time, CNN, USA Today and The Atlantic. In a typical installation, one half of it recycles content from elsewhere on the site, while the other half contains paid links from other sites. The idea: This bottom of the page real estate, typically lowly valued, can be quite effective because people who reach it are about to make a decision about what to do next. For Outbrain, interesting trumps relevancy: Why not put interesting content invitations in front of them at that time?
"We've taken an algorithmic approach to figure out what's the most interesting piece of content across publisher ecosystems," said John LoGioco, svp and gm for the Americas at Outbrain. "It doesn't matter if the link is from the publisher itself or a third party —  it so happens the third party pays for distribution."
The advantages for publishers paying for traffic can be many. One of the biggest, according to Cheezburger CRO Todd Sawicki, is they can cover off on high-priced ad campaigns. Let's say a publisher has a $100,000 sponsorship deal that also carries a $10 effective CPM. A little juice from paid distribution can make sure enough people get there to drive the CPM down to the target level. "As long as publishers need to meet some arbitrary traffic target, then they'll likely need the insurance policy of paid discovery," he said in an email, adding that Cheezburger doesn't buy any traffic.
In some ways this is an updated version of an old trick of Web publishing. A site would market itself to advertisers as the "homepage for business decisionmakers" but then pad its traffic via paid distribution deals with portals for linkbait stories like "10 Hottest Cities for Singles" and even displaying pop-under pages. Those all drove up the publisher's traffic, giving it a nice big ComScore number, even if the visitors weren't the supposed target audience.
Adam Singolda, CEO of Taboola, a video-recommendation engine that matches articles to videos, sees two types of value publishers can get from this market: distribution and monetization.
"If the traffic is good and converts and (people) stay on site to watch videos, there's an opportunity to make money because companies have helped to monetize publisher traffic at scale," he said.
There's clearly money to be made. Outbrain has attracted $64 million in venture capital, and Taboola recently closed a $10 million funding round. Outbrain claims it generates 1.8 billion recommendations per day. Taboola says it sends 500 million recommendations per day.
You might think it's only low-end publishers who would pay for traffic generation. But Outbrain's paid links include content from ESPN, CNN and USA Today. Taboola connects articles to videos on sites like The New York Times, Wall Street Journal and Bloomberg. Newer publishers see such services as a way to jumpstart their audience development.
"The publishers who get paid discovery will be the ones who move the needle," said Jamarlin Martin, CEO of Moguldom Media Group, a network of sites centering on African-Americans. "In this environment, it doesn't make sense for a publisher to wait five years to build a brand or three years for a site to generate $1 million. If you're a publisher and want to grow fast, you want to understand paid discovery and make the economics work for you."
The downside is that traffic from paid links is unlikely to stick around for long. There are also questions about the model from a user standpoint. Some publishers carrying paid links put "paid distribution" on them, while others rely on a tiny question mark which when clicked tells users the links are paid. Both Outbrain and Taboola leave it up to the publisher carrying their paid links — they don't like to call them ads — to determine how to label them.
"We're into reader engagement; if we present good content, if the readers are clicking on it and not only going to that first click but going three more clicks into it, it's a good sign they like the content," LoGioco said. "It drives the best. Real estate isn't reader blindness. We work to maintain the quality of those links; the trust in that area remains strong."
Image via Shutterstock
https://staging.digiday.com/?p=19981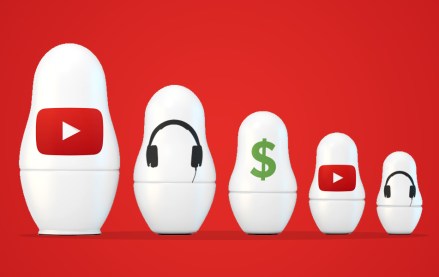 August 17, 2023 • 3 min read
Adalytics Research asks, 'Are YouTube advertisers inadvertently harvesting data from millions of children?'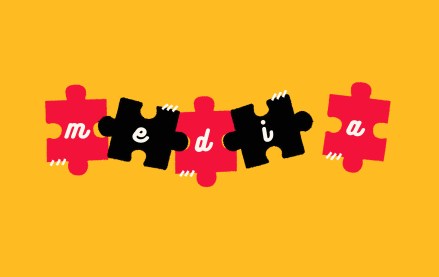 August 17, 2023 • 10 min read
Publishers' Q2 earnings reveal digital advertising is still in a tight spot, but digital subscriptions are picking up steam.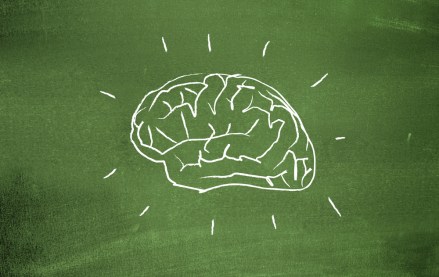 August 17, 2023 • 5 min read
Experts reflect how the failures of social media and online advertising can help the industry improve the next era of innovation.