For the media, this is the best of times and the worst of times. Tina Brown put it best recently at a conference when she said that journalism is having a "very, very pathetic moment." As the outgoing DailyBeast and Newsweek editor, she ought to know. "The digital explosion has been so explosive," she said. "There isn't a single place where the digital thing is a profit thing. The disruption hasn't brought a business model."
But the devastation the digital explosion has wrought is also clearing the path for innovation and newer models. The money may not be there to the extent it used to be. After all, the Graham family's Washington Post, once worth billions, was bought by Amazon CEO Jeff Bezos for a mere $250 million this year. Still, 2013 has nonetheless shown us that there are signs of life elsewhere in the industry.

"There are still some pockets of traditional media that still have some evolving to do — mainly local newspapers," Business Insider editor-in-chief Henry Blodget told Digiday. "But the journalism glass is 95 percent full, and the future looks great."
A look at a few bright spots:
Data-powered journalism comes to the forefront.
The power struggle that culminated in Nate Silver's move from The New York Times to ESPN this July served as an acute homage to both the rising strength of personal brands in media and the coronation of a new style of data-driven journalism. Silver, of course, became a leading statistician through his innovative analyses of sports and political polling. He gained national attention during the 2008 presidential election, when he correctly predicted the results of the primaries and the presidential winner in 49 states. What's more, his FiveThirtyEight blog reportedly made up 20 percent of the paper's Web traffic.
"Computer-assisted reporting has been out there for a long time. No one has made it as comely and sexy as Nate Silver has," Reuters media columnist Jack Shafer told Digiday. "There's nothing he's doing that couldn't have been done 10, 15 years ago. His creative brainstorm was doing it for sports, then bringing it to politics. He's the brightest rising sun in journalism — someone with a new methodology, a deep-pocketed filthy-rich patron who has decided there's an audience for this, and built up a newsroom based on this journalistic paradigm."
Rich guys still like media.
Few have pockets quite as deep as Amazon founder and CEO Jeff Bezos, who bought the Washington Post for a song this year. Bezos is an innovator though, and no less an authority on the Washington Post than former editor Len Downie has told Digiday that the move is no mere vanity play. Having bought the paper — once worth billions — for a mere $250 million, all Bezos has to do from a business perspective is generate $251 million in revenue, posited author and columnist Michael Wolff.
"Can he go beyond that and reimagine what a newspaper is? I don't know because he doesn't know anything about newspapers," said Wolff. "But can he reimagine how to sell a newspaper and who it might be sold to? Perhaps."
Before Bezos bought the Post, another rich guy, Pierre Omidyar, was also approached by the paper. While exploring the possibility of purchasing the newspaper, Omidyar began to ask himself what could be done with the same $250m investment if he decided to build something from the ground up.
The result? The eBay founder teamed with Glenn Greenwald — the Guardian contributor who published a series of reports this year detailing classified documents disclosed by Edward Snowden — to build a new media company called, for now at least, NewCo. And it's staffing up with serious talent: journalists Laura Poitra, Jeremy Scahill, Dan Froomkin, Eric Bates and Liliana Segura have all come on board.
Little is yet known about the media outlet's structure, but it does already have a mantra: "OK, government. Come and get us."
Digital publishing grows up — or at least gets a lot of traffic.
Many young digital publications like BuzzFeed, Business Insider and Daily Mail will cut certain corners — doing almost anything to attract a precious few uniques, including buying traffic, and optimizing their sites in less-than-savory ways — but the fact remains they're attracting readers.
Feel-good social news aggregator Upworthy announced it had raised $8 million from investors this fall. The site boasts of more than 20 million uniques and looks to use the funding to staff up in all areas of the business. BuzzFeed, for its part, enjoyed 40 million unique U.S. users in September, across all devices, up from 23 million in February. That growth has prompted publications like Forbes to write headlines like "BuzzFeed is growing like crazy" and BuzzFeed's CEO Jonah Peretti to predict that by next year it will be "one of the biggest sites on the Web."
"They understand the system so much more," John Shankman of the Awl told Digiday. "Today everyone has an iPhone in their hand. Everyone can produce a video. It's not a specialized thing anymore. Now you need really great content to shine."
That's especially true considering that the readers are not only producing content themselves now, they're more savvy about what they read than ever before. Democratizing the means of producing content might result in more bad content being made, but it also lets surprisingly good new talent surface as well.
"It continues to be an incredible bonanza of information. There's more and more and clearer information," said Wolff, dropping his contrarian pose in a rare moment of industry enthusiasm. "I think it's better information."
Publishers are figuring out how to do mobile.
More and more often, publishers are boasting of a "mobile-first" approach to creating content. A few are even walking the walk — beyond merely instituting responsive design. In September, the USA Today blitzed this high-octane environment with a new mobile-oriented site, The Q, which is churning out stories that average between just 20 and 50 words. The Q is an example of a new kind of site built for the always-on, second-screen era.
Or take Quartz. The new Atlantic Media property launched last year with a philosophy that goes against today's publishing tropes: Instead of running banners, it would run advertising content; instead of a homepage, it would have a continuous stream of content.
Quartz has been mobile-friendly from day one, yielding both impressive traffic and kudos from media critics. Quartz enjoyed 1.8 million uniques in October. By comparison, the 170-year-old Economist saw 2.2 million uniques last month. Not bad for a newly assembled 25-person edit team.
"There's no traditional publisher who has not been burned in mobile. But the ad rates are coming up," said Wolff. "This is a point of optimism, although it's optimism starting from a very low basis. Up until a year ago everybody was desperate about mobile ad rates."
Brands need publishing expertise.
Nearly every brand worth its digital salt will claim that it, too, is a media company now. The problem is most of these companies don't have a clue how to create content people want — and their agencies aren't much better either. Enter native advertising. Publishers are starting to take on agency-like roles as they create ad content tailored to their audiences. BuzzFeed, The Verge, Gawker, Forbes, The Huffington Post and scores of others have built out brand-content units.
"You can produce a commercial-quality video for $10,000 or $15,000 today that probably cost half a million 20 years ago," said the Awl's Shankman. "The barrier of entry to produce content is down. The distributors were so powerful because they were the only one who could reach the masses. Now Coca-Cola has 77 million fans on Facebook."
Vice is perhaps the most extreme example of this trend. Just this week, Vice announced that it has acquired Brooklyn-based digital agency Carrot Creative and its 65 staffers, who work with clients including Jaguar, MTV, Disney and Home Depot on app development, advertising efforts and UX. That's to go along with Vice's existing agency, Virtue, which works with brands like Intel on content-based advertising.
"Functionally, the media world has been a partnership between media outlets and advertising agencies. They each needed each other. Increasingly, what we see is that they are in competition with each other," Wolff told Digiday. "If I were a media outlet, instead of calling on an advertising agency, I would do everything possible to cut them out, to figure out a way around that."
https://staging.digiday.com/?p=58400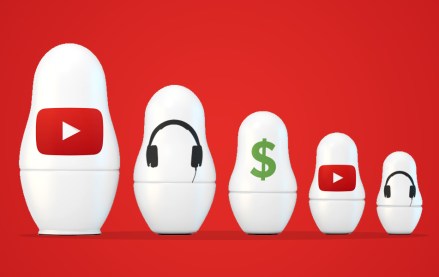 August 17, 2023 • 3 min read
Adalytics Research asks, 'Are YouTube advertisers inadvertently harvesting data from millions of children?'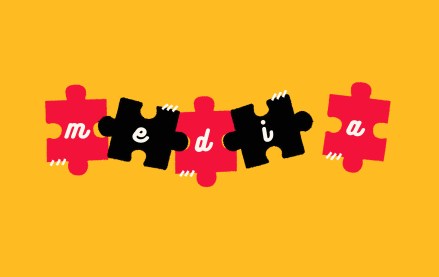 August 17, 2023 • 10 min read
Publishers' Q2 earnings reveal digital advertising is still in a tight spot, but digital subscriptions are picking up steam.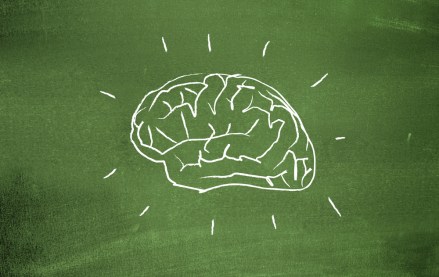 August 17, 2023 • 5 min read
Experts reflect how the failures of social media and online advertising can help the industry improve the next era of innovation.