One of the year's freshest new audio apps didn't come from a Silicon Valley tech company; it came from NPR.
The app, NPR One, is essentially a "Pandora for news" that lets users listen to a continuous stream of personalized radio segments. It's gotten plenty of praise since its October launch, with users praising both its slick design and the way it elegantly mixes content from both NPR and local radio stations as well. Users also liked the ability to skip segments they didn't want to hear — something that's harder to pull off with terrestrial radio.
The app is the latest entry in a line of digital efforts from NPR, which, like other media organizations, is adapting its output to the needs and expectations of digital audiences. NPR in recent years has translated its output to the Web, mobile phones and cars' digital dashboards. In fact, it has effectively decoupled its output from the radio altogether. Now, it just makes audio.
The challenge: While public radio stations hear the digital drum beat, public radio's financial picture is actually stronger than ever. Likewise, while NPR One is a forward-thinking hit, it also underscores the underlying tension between NPR and its 273 member stations, many of which are reluctant to follow NPR lockstep into the digital future.
"We want to make sure we're the ones doing the disrupting, not someone else," said NPR digital vp Zach Brand at NPR's Washington, D.C., headquarters. "We're trying to take a step back and figure out what's going to make the most impact for the audience, even if it makes us uncomfortable."
Money: The heart of public radio's digital conundrum
The Web is a double-edged sword for media: While it extends a newspaper's or radio station's addressable audience to anyone with an Internet connection, it also opens them up to far more competition, which makes it harder to attract both audiences and money as their existing audiences splinter and move elsewhere.
This reality is also complicating the picture for public radio. NPR, for example, has worked hard to get its content and brand in front of more digital readers and listeners. But that has also put the organization at odds with the local radio stations that use NPR content to draw more local listeners to their own stations. If listeners can get "All Things Considered" online as a podcast or stream on iTunes, there's less reason for them to listen to their local radio stations. And that's a dangerous proposition for local radio stations, most of which rely on listeners for the bulk of their revenue. A donation model based on station branding and loyalty doesn't work as well when users aren't as loyal to media companies as they once were.
"The losers here are going to be those stations that aren't very good at developing strong differentiated brands from what consumers can get directly from NPR and on the Web," said John Sutton, a public radio consultant and partner at Sutton & Lee.
Sutton said that the biggest open question about public radio's digital future is not whether radio stations can hold onto enough listeners but whether they can get enough of those listeners to donate. That's a challenge that will only get harder as more people, especially younger ones, move away from radio and toward platforms that offer more aggregation and personalization.
This creates new challenges, too, for NPR, which relies on stations, not listeners, for the bulk of its revenue. Nearly half of NPR's $173 million 2013 revenue came from fees and dues from member stations.
These new funding realities aren't lost on NPR, however, which is trying to find the right branding balance on its digital initiatives. One of the most critical components of NPR One is its combination of radio segments from both local radio stations and NPR itself. A WNYC story about the New York City transit system, for example, could follow a NPR segment about fears of a recession in Russia. (NPR taps users' locations to determine which local stations serve them.)
"The goal behind the app has always been to create a blended local-national experience," said Loren Mayor, NPR's chief operating officer. "If we keep the stations at the forefront with the user, hopefully they'll donate."
NPR One doesn't yet let users donate through the app, but stations already see a lot potential in the app, which they say could allow them to transform the relationship they have with listeners — even those who aren't in their local markets.
"We're not like a KQED that can have an entire department set aside for how we are going to market ourselves via the Web," said Randol White, news director at Central Coast California's KCBX.
NPR is also helping local stations along with NPR Digital Services, a division that gives stations tools for site design, content management and donation handling. Digital services vp Robert Kempf said in 2011 that he wanted the division "to be the connective tissue" between NPR and its member stations.
Is radio's future really digital?
The strategic tension between NPR and member stations is also evident in how each side has responded to digital as a whole. While many NPR executives, particularly former CEO Vivian Schiller and former chief content officer Kinsey Wilson, have pushed public radio stations to think beyond radio waves, many stations have been hesitant to get on board.
"New digital-only startups will enter the marketplace in audio, and you will find yourselves longing for the days when the competition was that public radio station that overlapped with your broadcast signal," Schiller warned stations in 2010, adding that stations needed to "let go of the nostalgia" about radio.
But that dark future for public radio has yet to come to fruition. Unlike newspaper financials, which violently contracted over the last decade, the financials for public radio have been on the upswing. Combined non-federal revenue for public radio stations networks topped $1 billion in 2013, according to the Corporation for Public Broadcasting. Subscription revenue from individuals also increased to $450 million in 2012, double their level from 1997.
And despite all of NPR's own digital efforts, 96 percent of its own listening is still done via radio, not the Web. "This is something that should raise concerns," Steve Mulder, director of user experience and analytics at NPR Digital Services, said during a radio metrics webinar in May.
All of this makes it hard for many people in public radio to fully buy into the warnings about digital.
"How do you get managers and the industry as a whole to feel urgency and to move investments into digital content when they are actually not experiencing at the moment a decline?" said Mark Fuerst, president and founder of public media consulting firm Innovation4Media. "You can imagine how dissonant the conversation becomes."
Some stations have adapted to digital much more readily. The likes of New York's WNYC, Chicago's WBEZ and California's KPCC have built large national and global audiences for their locally produced programming. Shows such such as "Radiolab," "Freakonomics Radio" and Alec Baldwin's "Here's the Thing" are just some of the public radio productions that have topped the App Store charts.
These successes dovetail with a larger trend: Public radio's audience is aging. While the median age for NPR's radio content is 49, the median age of its podcast listeners is 36. Each platform has a very different audience with very different expectations.
Public radio's secret sauce
One thing both sides of the digital divide agree on? Public radio still has a special place in the media ecosystem, which has been heavily disrupted by the Web and emerging platforms. Fuerst laid it out: Newspapers, particularly local ones, have been gutted, local TV news often opts for sensationalism over facts, and cable news has developed a reputation for creating news echo chambers that cater to the worldviews of their core viewership.
"Public radio offers a way out of all of that," Fuerst said. "It maintains a kind of calm. We talk about the news. We analyze the news. It's more intellectual in its approach and has a deep commitment to objectivity. It has an academic side to it. And people appreciate all of that."
Public radio station managers say that, despite the questions about radio's future, they still stand by the format and the relationship it has with listeners — which will exist regardless of what the Web does to it. "Right now, it's still hard for digital companies to build loyalty," said Mark Vozgelzang, CEO of Maine Public Broadcasting Network. "All we talk about here is how we get people to love us. A lot of media companies would kill to get the kind of loyalty we have."
Homepage image via Flickr/toddmundt
https://staging.digiday.com/?p=99673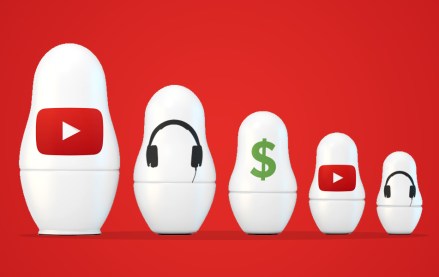 August 17, 2023 • 3 min read
Adalytics Research asks, 'Are YouTube advertisers inadvertently harvesting data from millions of children?'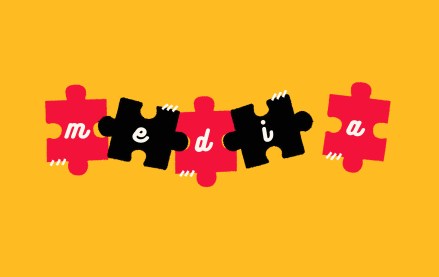 August 17, 2023 • 10 min read
Publishers' Q2 earnings reveal digital advertising is still in a tight spot, but digital subscriptions are picking up steam.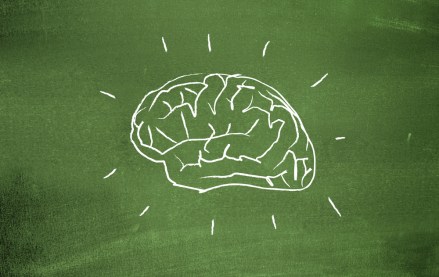 August 17, 2023 • 5 min read
Experts reflect how the failures of social media and online advertising can help the industry improve the next era of innovation.