You'd be forgiven for wondering if online advertising industry is one big house of cards. There's no shortage of alarmist reports detailing everything from click fraud to unseen ad impressions to ad farms, all dedicated to ripping off advertisers.
The latest scare: bot traffic. Brands want the ad impressions they buy placed in front of human surfers, not robots. But shady traffic generation services are responsible for a growing number of "fake" ad impressions, and it's advertisers that are left to foot the bill.
Like the other sky-is-falling scares, nobody is exactly sure how big this problem actually is. Traffic-verification vendors throw around scary numbers in an attempt to get agencies and advertisers to buy their products, but it's difficult to get a sense of how concerned the rest of the ecosystem really is. Ask advertisers or agencies what portion of the impressions they buy are served to non-human surfers, for example, and they have little idea.
"Quantifying the extent of it is difficult, if not impossible, as no vendor will be able to deliver 100 percent accuracy in detection," said Marcus Pratt, director of insights and technology at media buying shop Mediasmith. He added, "This is definitely a problem, particularly with long-tail exchange inventory."
Pratt said he's aware of some sites on exchanges with almost 100 percent fraudulent traffic, which, when they're discovered by buyers, simply pop up again on a different domain. It's a game of whack-a-mole with "ghost sites" that are published simply to game the system by forcing ads to be served to bots.
"I really don't know what the percentage might be for known, reputable sites," he added. "But I'd think in most cases it's pretty low."
Another agency buyer said the biggest challenge bot traffic presents, besides the obvious fact that marketers could be wasting money on impressions, is that media plans are being adjusted incorrectly based on erroneous data they're collecting. In some instances campaigns are being optimized to the tastes and behaviors of bots, instead of real people.
Other major media agencies contacted for this article either declined to comment, or said they were unaware how many of the ads they buy are served to non-humans.
Exchange operators, however, are in a better position to offer some perspective on the issue, thanks to the sheer volume of traffic that passes through their systems. OpenX estimates that somewhere between 10 and 20 percent of the ad calls that travel through its exchange come from bots, for example. The company is investing in technology to help it detect and refuse impressions to that non-human traffic, it says, but it's a constant arms race.
According to John Murphy, the man charged with maintaining quality across OpenX's marketplace, it's not just ghost sites that attempt to serve impressions to bots, either. A large portion of fake traffic is coming from legitimate publishers, too. That's because many resort to buying traffic to expand their audiences or to generate additional ad inventory, without thinking about where that traffic is coming from. The companies from which they purchase those visits might seem legitimate, but they in turn buy traffic from sources that aren't.
"To publishers, buying traffic for pennies a click or less from a network sounds like a dream come true," Murphy said. "What they don't know is that those networks are often buying traffic further downstream from botnets or other nefarious sources. They might not intend to, but they're often purchasing bot traffic. Maybe they don't ask too many questions because it's performing for their business."
By the time this article was published, Google and AppNexus spokespeople were not available for comment on what portion of the traffic flowing through their respective exchanges might be fraudulent.
But according to some, it's not really in the interests of exchanges to eradicate fraudulent traffic or to disclose the extent of the issue. They're paid on a per-impression basis and are incentivized to have as much traffic flowing through their systems as possible, whether it's human or not. The same goes for demand-side platforms, other middlemen and, to a certain extent, agencies. Ultimately, everyone besides the client benefits financially from fraudulent traffic to some extent.
The industry is beginning to pay lip service to the issue, at least. The IAB recently launched a "traffic of good intent" task force, co-chaired by Federated Media president John Battelle, which includes representatives from more than 30 companies across the industry. The purpose? To "more effectively address the negative impacts" of bots and other "non-intentional" traffic.
Without a doubt there's a large amount of "scaremongering" around non-human traffic, specifically among entities that have a financial incentive to highlight it.
But in the past year or so, the issue has gained a significant amount of intention and is no longer one that can be swept under the carpet. When brands get wind of wasted ad spend, they'll begin asking questions. When that happens, it's in the interests of agencies and their partners and suppliers to have some good answers.
Image via Shutterstock
https://staging.digiday.com/?p=52083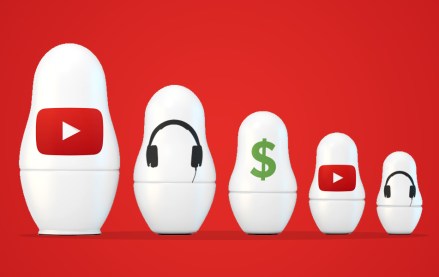 August 17, 2023 • 3 min read
Adalytics Research asks, 'Are YouTube advertisers inadvertently harvesting data from millions of children?'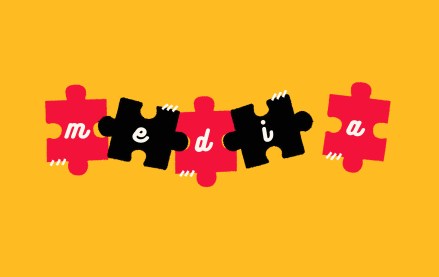 August 17, 2023 • 10 min read
Publishers' Q2 earnings reveal digital advertising is still in a tight spot, but digital subscriptions are picking up steam.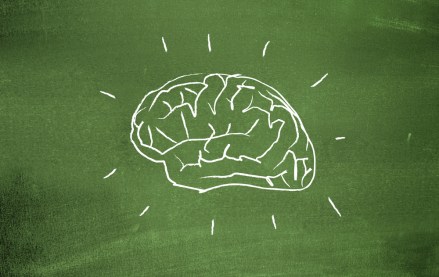 August 17, 2023 • 5 min read
Experts reflect how the failures of social media and online advertising can help the industry improve the next era of innovation.