Michael Wolff on TV's new golden era, Gawker's 'sociopaths' and the tragic New York Times
June 26, 2015 • 5 min read
•
•
Subscribe to The Digiday Podcast on iTunes or through your favorite podcast app. RSS feed here.  
In his new book, "Television is the New Television," USA Today media columnist Michael Wolff argues that digital media is a house of cards. However big the scale that a site like BuzzFeed manages to achieve (and it's not as big as everyone thinks), the value of that traffic has plummeted. Meanwhile, argues Wolff, television has entered a new golden age — a highly profitable one at that.
"Digital media has killed print and essentially killed music," he says on this week's Digiday Podcast. "What it hasn't killed however — and what gives the lie to digital media — is television."
Wolff, a two-time National Magazine Award Winner, best-selling author (and, full disclosure, former editor of mine), has been called a "media provocateur," a "scourge" and "troll." On this week's podcast, he discusses his new book — as well as a few of his other pet obsessions. Below are excerpts from our conversation, which you can hear in its entirety above, condensed and edited:
On the secret to television's success.
Not giving the store away for free, said Wolff.
"What contributed to the boom in television was the conversion from a 100 percent advertising model to a 50 percent advertising model," he said. "It's important and telling to keep in mind that as that happened, digital was creating itself into a 100 percent advertising model. What makes television so much better is that people pay directly for it. The reason is better and better programming. This is the best time to be a television writer, and probably it's the best kind of writer to be. "
The Internet today is where TV was in the 1960s.
"In 1962, TV is a wasteland. I think you can turn around and very easily say that about digital media now: Most of it is low rent and utterly forgettable," he said. "Television in the '60s and '70s was wholly about Nielsen ratings and getting as much of an audience as you possibly could, meaning you had to serve up a broad-based, dumbed-down level of content."
And today TV has learned to monetize influence.
"That's something that has never happened in digital media," he said. "You can have something like 'Mad Men': incredibly successful, incredibly important and profitable for AMC. It just reverberates throughout the culture but has only ever had a very small audience. So that becomes a profoundly different sort of business and a much better business."
On what The New York Times gets wrong.
"Quality journalism cannot be supported by an advertising model," he said. "I have no idea at this point [what can support it]. It's not supportable in this environment, in this medium. The New York Times continues to support it because it has a newspaper. From the New York Times' point of view, that's the drag on their business. Their future is digital — that endless refrain. But in fact, 80 percent of their revenue continues to come from the newspaper. I find it appalling, kind of tragic, that that is the thing they are not supporting."
On the Brian Williams kerfuffle and the limits of broadcast news.
"The people who are passionate about this story, who have amassed this enormous amount of moral outrage, are journalists," he said. "This is an instance of TV executives not making the right call. Broadcast TV is not a good place for news and — involved with the Brian Williams story — it is no longer the place for news. Cable television remains a pretty robust news business. We should all have Fox News in our portfolio. But CNN, no matter its problems, is still a very, very powerful news business."
On Rupert Murdoch and the future of his company.
Earlier this month, 21st Century Fox announced that Rupert Murdoch will step down as CEO, elevating his sons James and Lachlan into top leadership roles at his empire. Wolff, whose 2010 book "The Man Who Owns the News" chronicled Murdoch's rise, has been watching the story with great interest.
"It's an incredibly strong company, has great, great assets. It can withstand a lot," said Wolff. "But what it will have to withstand is a family that fights with one another, children who want to get out from under their father's thumb, executives who don't like the children they now have to report to. It's a fraught situation. For me, it's the story that keeps on giving."
On Gawker's legal battle with Hulk Hogan.
Terry Bollea, better known as Hulk Hogan, is currently suing Gawker for $100 million after a 2006 video of him having sex with a friend's wife, was posted on Gawker.com. Gawker's founder Nick Denton claimed the tape, which garnered over 2.5 million views, was newsworthy. Wolff wants to see the lawsuit bankrupt Gawker.
"I think they're sociopaths," said Wolff. "What would be nice to me, somewhat diabolically, is that they would lose this case in the court, which I hope would bankrupt them, and then for that decision to be reversed by a higher court. We would have accomplished two things: We would have preserved free speech, and we would have put Gawker out of business."
On being raised by an adman and a newspaper reporter.
"It was a very public kind of growing up," he said. "You were aware, long before anyone used the word, of 'media' in its weird behind-the-scenes connections. You knew what a newspaper was without the romance. It was just A) a business and B) who the people running the business were and what advantages they got out of running the business. The arbitrage between reality and reportorial illusion. On the advertising side, you knew what a hard business it was."
And yet he went into it anyway.
"Few people on our side of the business — the content side of the business — quite understand that side of the business."
Podcast produced and edited by: Tanya Dua
https://staging.digiday.com/?p=123442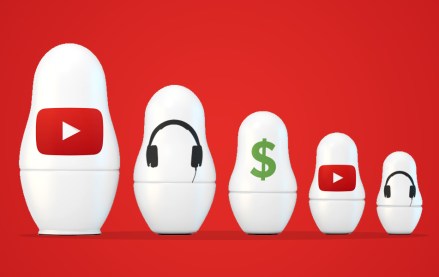 August 17, 2023 • 3 min read
•
•
Adalytics Research asks, 'Are YouTube advertisers inadvertently harvesting data from millions of children?'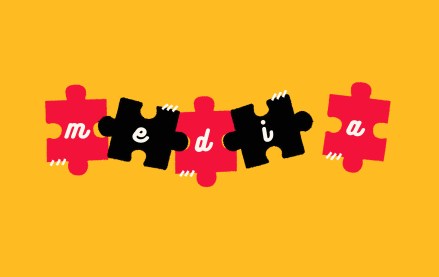 August 17, 2023 • 10 min read
•
•
Publishers' Q2 earnings reveal digital advertising is still in a tight spot, but digital subscriptions are picking up steam.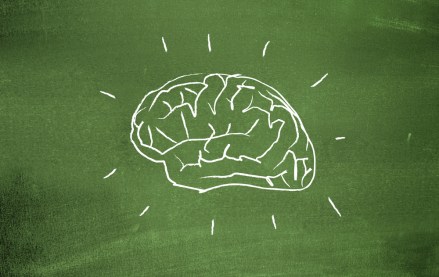 August 17, 2023 • 5 min read
•
•
Experts reflect how the failures of social media and online advertising can help the industry improve the next era of innovation.