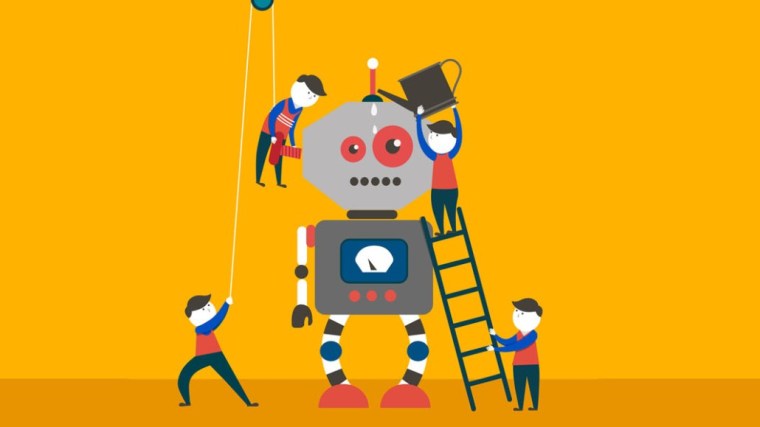 November 2, 2021 • 10 min read
•
•
Nobody gets into advertising for a quiet life, and agencies have more than enough challenges keeping them busy as we hurtle forward toward 2022. There's the perennial question of post-cookie solutions, advances in programmatic technology, shifts in the way agencies and clients work together, and problems in the CTV sector that urgently need to be addressed. All this against the backdrop of the "Great Resignation," which is leaving many agencies short-handed at a time when they need skilled people more than ever.
From Oct. 18 to 20, Digiday's Media Buying Summit convened in Miami, bringing together some of the best minds in advertising. Over the three days, we heard from leading agencies, ad tech companies and other players about which of the above priorities they're most concerned with right now, what challenges they're planning for, and what you can do to stay one step ahead.
01
The shift from vendors to partners
We're seeing a fundamental shift in the way agencies perceive the client-agency relationship. Dave Kersey, svp and executive media director at GSD&M, contrasted the traditional retail dynamic of agencies pitching and competing relentlessly to win clients' favor with the communicative, mutually supportive mood of the early months of the COVID-19 pandemic. That has yielded a new landscape in which Kersey said agencies are positioning themselves as "thought leaders and partners" rather than vendors.
According to Kersey, the opportunity for agencies now is to forge enduring relationships built on consistent support and open communication between agency and client. The challenge is leveraging that opportunity to maximum effectiveness. That begins with agencies being proactive in telling the client what they should be doing, and making sure the client knows the agency has their back.
"They rely on us to be that media voice 100% of the time," Kersey said. "Thinking about the space, audiences, how to make an impact and how to drive positive solutions and outcomes for the brand. So the opportunity is to show them that's why we're here when they can't focus on it 100 percent." A recurring theme was the centrality of people to an agency's value. No matter how sophisticated the tech, an agency is its people, and they are the core of your client relationships. "No bot is going to come to my funeral," said Josh Palau, chef media and activation officer at PHD.
02
Hiring and retention amid the 'Great Resignation'
Talk of the "Great Resignation" has been all over the media of late, and chances are you're feeling the crunch within your own organization. As one of the biggest advertising players in the world, Dentsu International is grappling with this issue in all its nuances and complexities. Dentsu's global director of talent, leadership and organizational development, Caroline Vanovermeire, joined us to discuss how the company is approaching the biggest recruitment challenge in living memory.
Vanovermeire said Dentsu is thinking of the phenomenon as the "Great Reappraisal" rather than "Great Resignation," and she said the company is evaluating different facets of the employee experience and its benefits packages to figure out how to retain and attract talent. Make it a two-way conversation, listen to employees' voices, and use what they're telling you to inform and shape your benefits packages and workplace culture. "I think it's essential to articulate and design the employee value proposition from the bottom up," Vanovermeire said.
Vanovermeire said agencies need to develop an instinct for flexibility and personalization in terms of crafting compelling benefits packages. Some employees value a path to growth and a sense of reward in their work, while others are more focused on how flexible a workplace is. Many companies are figuring out how to make hybrid work arrangements sustainable and effective, for example. "By engaging and collaborating with employees, you can really ensure that you're tailoring what is important to the different groups," Vanovermeire said. "I think personalization is far more important today than it has ever been in the past."
03
Making meaningful moves on DE&I
Nobody should be under any illusions about the industry's persistent shortcomings in terms of DE&I. Agencies need to do a better job of outreach and making sure that people of all backgrounds are getting the message that they can have a career in advertising. That's an ongoing conversation, but at the summit we heard about several initiatives aimed at addressing structural problems that have created enormous disparities in who benefits from media buying.
Megan Pagliuca, chief activation officer at Omnicom Media Group, told us about how OMG partnered with SSP Colossus to curate inventory with a focus on minority-owned publishers, using the company's clout to get better SSP rates for publishers. OMG has also launched a new program focused on creating a new media channel that will streamline the process for brands to work with a diverse group of influencers and creators via OMG's diverse creators network. The program will include micro-influencers, an underrated category yet one that has been vital for driving growth for DTC brands in particular.
Lisa Torres, president of cultural quotient at Publicis Media, talked about creating a coalition, called the the once & for all coalition, that works toward removing some of the legacy barriers that hinder investment in minority-owned media. The coalition recruited economists and other experts to break down and analyze pillars of media buying such as the evaluation and budgeting process, measurement and metrics. "Our current measurement and metrics do not account for influence, don't account for being able to drive audience word of mouth, the connectivity to the community," Torres said.
The goal is to secure commitments from agencies to increase investment in minority-owned vendors, creating smoother access to a diverse set of vendors and training agencies to make responsible investment decisions that set vendors up for success. Torres sets a strict "no performance, no soapboxing" standard for prospective partners. She wants to work with agencies and executives who are serious about action. "I wanted to have people who actually gonna work and do this, and really think about it and be purposeful," Torres said.
04
Testing and learning for life after cookies
Inevitably, the summit landed routinely on the subject of post-cookie identifiers and the experiences agencies are having with test-and-learn tactics. Rayna Elliott, svp, digital strategy and innovation, Horizon Media, said that testing pure contextual targeting against audience targeting on various KPIs had delivered mixed results. "In some cases, for some clients, [pure contextual] performs better, in other cases it does not," Elliott told us.
Horizon has even run tests with no data targeting at all. "Does it change things drastically?" Elliott asked. "In some cases we found no. You're not paying for that additional layer of data and you're still hitting your target — especially if it's a broad enough target. If you're not looking for something super niche, taking off that layer of data targeting might not be the enemy, it might be OK."
Josh Palau described the process PHD has been going through of identifiying non-cookie data to assemble individual consumer profiles. "It's a real person," Palau said. Those profiles are then assigned an ID. These profiles represent a guess at who a target consumer might be, but is only hypothetical until the company tracks the performance of the IDs for 30 days. "It seems like they're exactly what you're looking for," Palau said. "And when it doesn't perform, you then have to figure out why." Elliott also discussed the legal implications of developing privacy solutions. "There's a lot of lawyers involved," she said. "Every time we're like 'we want to test this out,' it needs to vet through our internal lawyers, it needs to vet through the clients' lawyers, there needs to be paperwork and new processes that are signed."
05
The out-of-home resurgence
We also heard upbeat noises from the out-of-home sector, with brands rediscovering the category's unique creative appeal in the context of people trickling back out into cities and events schedules gathering steam once again.
Jason Carrasco, head of strategic partnerships & growth at Gupta Media, said "spectacle" is the big draw of out-of-home. As he noted, Kanye West and Drake both used out-of-home to create suspense and ratchet up excitement around recent album launches, and Google and Amazon are going big on billboards and other out-of-home formats.
Tech is helping out-of-home move into a new era. Carrasco talked about how measurement is becoming more practical, at least in terms of establishing ballpark engagement figures. Meanwhile, Mike Cooper, global president and CRO at Adomni, said real-time buying and geofencing is "killing entry barriers" that have traditionally kept smaller businesses and agencies outside the out-of-home market. "I feel we're on the edge of something pretty epic," Cooper said. "In 1920, the government put alcohol on prohibition until 1933. The next time the government put anything on prohibition was in 2020, when going out of your home was put on prohibition. And if 1933 taught us anything, it's when a prohibited substance is released, we get fucking wasted on it."
Programmatic product placement
Triple Lift and Amagi recently announced a partnership to push forward on what could be one of the most exciting developments in the industry in years. Programmatic product placement allows brands to purchase space within CTV content programatically. Transactions would be close to real-time and content could be displayed according to audience profile or contextual factors, with inventory available across dozens of streaming channels. The market for programmatic product placement is forecast to be worth $11 billion, so this is definitely a space to watch closely.
"Programmatic is just literally a way to buy … The biggest underpinning is understanding your client's business. For us it's not about a KPI on did you deliver a plan on time, or were you fully staffed by a certain percentage of the engagement, or frankly even things like ROAS that I would argue are not really business driving KPIs. In all of my endeavors, I need to drive X amount either acquisition, because I knew how much that consumer's worth to us long-term, or a profit target, because I knew how much money I needed to stay on shelf." – Josh Palau, Chief Media and Activation Officer, PHD
A number of speakers talked about how the relationship between agencies and brands has become defined by an ethos of partnership and transparent communication, rather than a transactional client-vendor relationship. Josh Palau said that agencies should be on the front foot in guiding strategy for clients, but he reminded us that programmatic in itself is not a strategy, just one tool in the toolbox.
"Most of our clients did really well during COVID, and so you've got a lot of CMOs asking why change [is] a good thing. So I would say heading into 2022 diversification planning has been the number one thing we're talking about, but it's not going over as well as we'd like." – Claire Russell, Head of Media, Fitzco
Claire Russell talked about the challenge of persuading clients to move away from an "addiction" to search. She said one mistake is to focus on search itself, while neglecting the fact that consumers need a reason to care about the brand — or even to know that the brand exists — when they discover it in search. TikTok is obviously one channel that many brands and agencies want to get more involved in, but Russell also flagged podcasts as a good avenue for diversifying media mix over the past year. For some brands, often-overlooked platforms like Reddit can be an appropriate fit (but be sure Reddit is a good match for the brand before making the leap).
"Analytics has become more and more important, and will continue to become more and more important as it goes from not just reporting but truly understanding. What can we measure? How can we measure it? What does it mean? I think that's going to continue to be a big theme." – Rayna Elliott, SVP, Digital Strategy and Innovation, Horizon Media
Elliott gave us food for thought on the kind of skillsets agencies are going to need to build out for the post-cookie world. In addition to hiring more people who are skilled in analytics, she said she expects that the focus on developing and rolling out new identity solutions will mean even more need for data specialists. Finally, Elliott said that business solutions teams will also need to be staffed by more people who "truly understand the data and the digital pieces."
More than 40% of the U.S. population identifies as ethnically diverse, but minority-owned media organizations and media organizations principally serving minority communities receive only 5% of media spending.
https://staging.digiday.com/?p=430696