Man vs. Machine: Go to enough ad industry conferences and you'll come away convinced that it's going to be nothing but computers talking to one another once everything shakes out. But that's not really the case. The online ad world has a nasty habit of getting obsessed with the plumbing, which sometimes obscures the real challenges. Technology and media have undeniably collided, creating lots of challenges and opportunities. One thing that clearly hasn't changed is the need for top-notch people. At Digiday's Data Management Summit in Deer Valley, Utah, there was an undercurrent of this frustration at the focus only on the mechanics. Rob Key, CEO of Converseon, made the point saliently: "Humans are going to have to be deeply involved in this to find the insights. We can't get infatuated to this point that all data is going to give us all the insights." Witness the changes to the agency. Starcom Mediavest's global head of data and analytics declared his biggest problem isn't getting the machines to work right. It's needing 60 new folks with analytics backgrounds. In fact, the need for people to run the machines has led Universal McCann to look for "Goldman burnouts who don't want to work 100 hours a week," said Jeff Matisoff, digital director at UM. This is true even at Google, which is notoriously against touchy-feely people stuff. Neal Mohan, head of its display strategy, listed its services and relationships with publishers as a key reason Google bought it. Who would have thought people would matter so much?
The VC Echo Chamber and Ad Tech:
There's tremendous excitement around advertising technology nowadays. But how much of it is warranted? If AppNexus co-founder and CTO Mike Nolet is to be believed, not that much. He
sketches out a credible case
that much of the hype around DSPs and ad exchanges is nothing more than a concoction of venture capitalists doing what they've always done: hype a hot new sector in order to make a fast buck. The result: "90% of what we read is … well … bullshit." Bold words! Nolet has a point. There's way too much me-tooism is ad tech, and clearly there's smoke and mirrors at play here. Unpack what a DSP does and it starts to sound pretty much exactly like what an ad network does. On the supply-side platform side, as Nolet notes, Admeld was known more for its services than for its deep technology. It's anyone's guess if all this will come to grief. There's little doubt that plenty of people will make plenty of money off buying up the many logos on the Luma Partners landscape chart. Will the online advertising industry be better? Maybe so, but maybe not as much as its most ardent boosters claim.
Quote of the Day: "Is there a risk of overnerdifying the industry?" Digiday senior editor Mike Shields.
Ignoring the Hue and Cry: If social media's taught us anything, it's that consumers have a voice. This is mostly good, only sometimes it isn't. It seems like companies aren't willing to stick to their guns and make the tough decisions that innovation requires. Henry Ford famously said that if he listened to what his customers wanted, he'd have given them faster horses. In tech, there are ample cases of trailblazers making what at the time are unpopular decisions that pay off in the long run. See Facebook's introduction of the News Feed and Apple's decision not to include floppy disks in its computers. Big Champagne's Eric Garland thinks the same will be true of Netflix's decision to hike the price for some of its customers in a bid to move them over to streaming: "To be blunt, make no mistake this announcement signifies Reed Hastings' intent to kill the DVD. For sure, the DVD doesn't need Reed Hastings to kill it. It's dying anyway. He's just helping it along on its preordained course." Fortune favors the bold.
Privacy is Alive and Well: Maybe Google execs read their Sun Tzu. It is clearly attacking Facebook where it's most vulnerable: it's sometimes dismissive approach to privacy. Facebook CEO Mark Zuckerberg has a complicated view of personal privacy. It pretty much boils down to: people don't have it and should get over it and should instead concentrate on being good people. That's a pretty expansive point of view. But as Nick Bilton notes on the NYT's Bits blog, Google+ is looking to turn that notion on its head with elegant sharing controls. In fact, he calls privacy its "No. 1 feature." If that's the case — I haven't used it long enough to know yet — that will truly put to test Zuckerberg's belief that people don't really care that much about privacy because they join social networks for the express reason they want to share stuff with others.
https://staging.digiday.com/?p=3758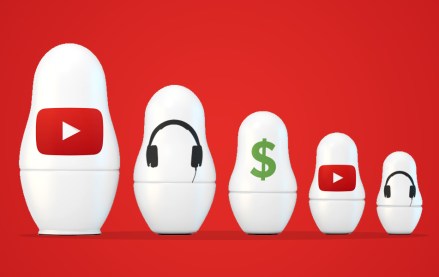 August 17, 2023 • 3 min read
Adalytics Research asks, 'Are YouTube advertisers inadvertently harvesting data from millions of children?'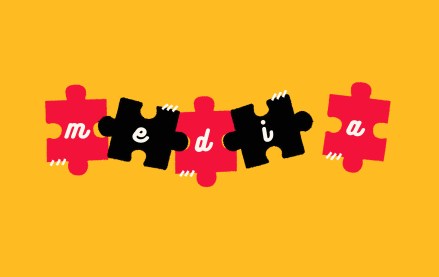 August 17, 2023 • 10 min read
Publishers' Q2 earnings reveal digital advertising is still in a tight spot, but digital subscriptions are picking up steam.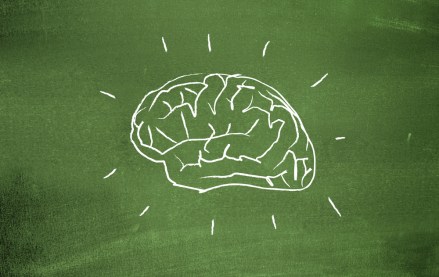 August 17, 2023 • 5 min read
Experts reflect how the failures of social media and online advertising can help the industry improve the next era of innovation.