Liberals share 'positive' stories on Facebook; conservatives go 'negative'
March 24, 2015 • 5 min read
•
•
In early February, Huffington Post editor-in-chief Arianna Huffington sent a memo to her staff, urging it to increase its coverage of "positive stories." The conventional wisdom of "if it bleeds, it leads" — that readers and viewers are more apt to consume news about the traumas of the world — was no longer applicable, she wrote. Rather, people now craved "the stories of people and communities doing amazing things, overcoming great odds, and facing real challenges with perseverance, creativity, and grace. As the #1 social publisher on Facebook, we've learned these are the stories our readers are most interested in reading and sharing."
While Huffington's memo was accurate, its conclusions applied to only one half of Facebook's political echo chamber: For publications that self-identify as liberal or progressive (such as HuffPo), "positive" stories perform exceptionally well on Facebook. But there's a counterbalance to that phenomenon: For publications that self-identify as conservative, the most Facebook-friendly stories typically have a "negative" tone, according to social media analytics company CrowdTangle.
This is not exactly revelatory. Anyone with a xenophobic uncle or hippie cousin has likely been subject to Facebook posts demanding to know "What the hell is happening to this country?!" or about how "What happened in this video will inspire you."
But the analysis here is based on more than just a staff memo or anecdotal evidence.
CrowdTangle analyzed the Facebook page activity for the past 12 months for 16 media companies that self-identify as conservative — including Breitbart, Drudge Report, Fox News and IJ Review — and 16 that bill themselves as liberal/progressive — The Daily Show, The Huffington Post, Salon, Slate and Upworthy, to name just a few.
And the data elucidated some fascinating contrasts regarding what works best for conservative and liberal media companies on Facebook, CrowdTangle CEO Brandon Silverman told Digiday.
"There are some specific issues that regularly do well — economic justice, climate change and gay rights — among progressive outlets, but often times the biggest posts are more apolitical stories that celebrate underlying values, usually related to equality and overcoming adversity," he said.
Below is the most-shared post from all the liberal publications, for example.
"For conservative outlets, a lot of their biggest posts from the last 12 months were usually about a concrete, perceived injustice and why that meant the audience's way of life was under some sort of attack," Silverman said. "They were more specific and more negative. In a lot of ways, the stories were less about celebrating values than triggering the audience to stand up and defend them."
Here's the most-shared post from all the conservative publications studied:
"Both types of stories underscore the stereotypical worldview of liberals and conservatives and make them more secure in their beliefs. That's why these outlets publish them and why their readers share them," according to James Allen, who worked for Barack Obama and Hillary Clinton before becoming vp of communications and strategy at publisher Mic.
Alex Patton, a Republican political consultant at Ozean Consulting, said the difference was likely due to President Obama being a Democrat.
"Liberals want to confirm their bias that everything is okay in the world. Conservatives on the outside can only confirm their biases that the world is spinning out of control. If the world is spinning out of control, then a strong case for change is made," he said.
Of the 160,000 posts analyzed, 110,000 came from progressive publications. Silverman attributed much of that discrepancy to The Huffington Post's aggressive Facebook strategy — it posts up to 50 stories to Facebook on certain days. Many of the publications studied posted between 15 and 19 times a day, he said.
Eight of the 10 most-shared posts across all pages were videos uploaded directly to Facebook's native video player. And Fox News was the undisputed leader of Facebook distribution over the past 12 months. Its page had more followers (10 million) than Upworthy's (7 million) and The Huffington Post's (5 million), and it accounted for an overwhelming majority of the most liked, shared and commented posts from conservative media companies.
Of course, all that engagement could have been due to the fact that Fox News and the like ask for it. "A lot of the most successful conservative posts literally asked for engagement — 'share this!' or 'like this!'" Silverman said.
It's important to note that this analysis was conducted only on posts from pages, and not on posts from individual Facebook users. The numbers reflect how audiences interacted with the media they were served on Facebook rather than what they chose to post to their own timelines.
But it does illustrate that conservative and liberal publications have achieved considerable success on Facebook by catering to their respective audiences' dispositions.
It also underscores the fact that Facebook — and personalized news feeds, in general — could be creating an echo chamber in which people only consume news and commentary that reaffirm their pre-existing worldviews.
"It's a massive death spiral for public discourse," Patton told Digiday. "It's also well known and not new. But it is accelerating due to social media. Both sides use it as a strategy."
There is one thing both sides of the political media aisle can agree on: The best way to get engagement on Facebook is to play (or pander) to their audience's emotions.
Correction: A previous version of this story said James Allen worked on one of Hillary Clinton's election campaigns. He served in her congressional office.
https://staging.digiday.com/?p=111787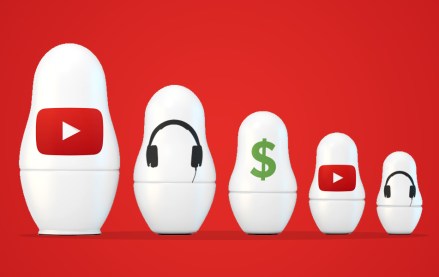 August 17, 2023 • 3 min read
Adalytics Research asks, 'Are YouTube advertisers inadvertently harvesting data from millions of children?'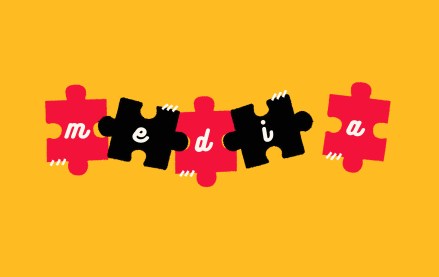 August 17, 2023 • 10 min read
Publishers' Q2 earnings reveal digital advertising is still in a tight spot, but digital subscriptions are picking up steam.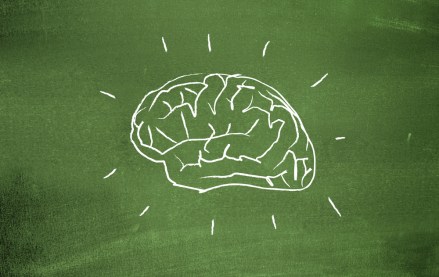 August 17, 2023 • 5 min read
Experts reflect how the failures of social media and online advertising can help the industry improve the next era of innovation.