How generative AI has shown up in earnings chatter again this quarter
July 31, 2023 • 7 min read
•
•
Ivy Liu
As the second-quarter 2023 earnings season progresses, generative AI is yet again a hot topic across a wide array of industries and companies as they race to roll out their own AI-powered products and services or use various tools enabled by others.
Dozens of companies have filed documents with the U.S. Securities and Exchange Commission that mention the term "generative AI." However, the flurry of recent news also creates challenges for companies that want to stand out.
"I think there's a level of fatigue that companies really need to assess and if they're prepared to adopt this at scale," said Gartner analyst Jason Wong.
Beyond earnings, some of the largest tech companies have collaborated on ways to safely develop AI. Last week, OpenAI, Google, Microsoft and Anthropic announced a new organization called the Frontier Model Forum with the goal of collaborating to set industry standards. (The announcement followed a meeting earlier in July at the White House, which met with the four along with others such as Meta and Amazon.)
Rapid expansion of generative AI tools also poses new questions about how to help consumers safely use them. According to recent research by Forrester, around half of generative AI users are "indiscriminate" about data use. "Most people understand that when they post to social media they're sharing things publicly," said Forrester analyst Mike Proulx. "The same understanding isn't yet true for public generative AI tools. Ignorance, temptation, and curiosity around generative AI tools are causing people to make poor decisions with their company's data."
Here's a look at just some of the companies that have discussed generative AI on their earnings calls or in various financial disclosures in recent weeks: 
Meta
Generative AI came up plenty for Meta during its latest earnings call, which came just a week after the company debuted its new open-source large language model, Llama 2. In its quarterly filing, Meta said its AI investments include ways to "recommend relevant unconnected content across our products, enhance our advertising tools, develop new products, and develop new features for existing products using generative AI."
In addition to discussing Meta's decision to provide Llama 2 as an open-source AI model, CEO Mark Zuckberg told analysts the company's GenAI is building new products that fit into three categories: new ways to help advertisers run more ads with less creative supply; building new internal tools focused on productivity and efficiency; and creating what Zuckerberg described as AI "agents," which he said will be revealed in September at the next Meta Connect conference. (He also mentioned the recent rollout of Meta's AI Sandbox which is a "testing playground for generative AI-powered tools like automatic text variation, background generation, and image outcropping.") 
Meta's efforts haven't come without pushback. As You Sow — a top shareholder advocacy group — filed a letter with the U.S. Securities and Exchange commission in April that said Meta's misinformation problems "increases risk by inhibiting the company's ability to innovate and compete…While AI may have potential future applications to identify misinformation on social media, it is currently not a viable replacement for fighting misinformation now, nor does it address the present issue of Meta's tarnished reputation."
Microsoft
On Microsoft's quarterly earnings call, CEO Satya Nadella noted its AI-powered tools like Microsoft 365 Copilot has applications for every industry while other tools like GitHub Copilot helps developers increase productivity. He also mentioned that companies including HP, Land Rover, Albertsons and Equinox are already using its various AI-powered tools.
AI is also helping to increase usage of Microsoft Bing, something that many have wondered about since Microsoft first started its AI push by investing in OpenAI earlier this year. Although Microsoft didn't provide any details about how much growth from ads came from GenAI, the company's search and news advertising revenue increased 3% year-over-year to $86 million, according to its quarterly report. (Microsoft also disclosed that Bing users have engaged in more than 1 billion chats and created more than 750 million images with Bing Image Creator.)
"We continue to be excited by Bing usage signals and the longer-term opportunity as we invest in AI," Nadella said.
More than 11,000 organizations are also using Azure OpenAI Service, which Nadella said added up to 100 new customers every day last quarter. Meanwhile, more than 63,000 organizations are now using AI capabilities in Microsoft's Power Platform — up 75% over the previous quarter — and the total monthly active users of Power Automate increased 55% year-over-year to reach 10 million. 
Alphabet
On Alphabet's earnings call last week, CEO Sundar Pichai mentioned Google's new Search Generative Experience, which launched in May and uses generative AI to "make search even more natural and intuitive." The company also plans to integrate generative AI into Android 14 to help users personalize their phones. New capabilities also are being added to Bard, and there are plans to release Gemini, its next large language model, "soon." (Pichai also pointed out that more than 70% of generative AI "unicorns" are Google Cloud customers including text-generating companies like Cohere, Jasper and Typeface.)
Google is also testing ways to incorporate generative AI into ad placements and formats, and has already released some tools. Philipp Schindler, Google's svp and chief business officer, pointed to a new "virtual try-on tool" and a new product studio that helps retailers "create tailored eye-catching imagery." Later this year, it'll release more ways to use GenAI to create assets that are "more relevant to customer queries."
Snap
Earlier this year, Snap released its own AI chatbot called My AI that's also powered by ChatGPT. The company, which talked about the tech on its own quarterly call last week, recently began early tests for adding sponsored links. And though other social platforms have touted the large size of their AI spending, investments for My AI are still a "smaller portion," Snap CFO Derek Anderson said on the company's earnings call. However, he said the chatbot still has a "direct input in understanding intent and interest" that helps with top-line engagement within the app.
According to CEO Evan Spiegel, My AI helps Snapchat use a "very clear intent signal" to improve how it ranks and optimizes various types of content including augmented reality tools and advertising.
"We saw a real opportunity to play to our strength in communication to provide more utility with an AI chatbot, but also improve business performance by using those intent signals, which historically we'd have to infer," Spiegel said.
Adobe
Leaning heavily into its Firefly technology, Adobe executives described all the ways the is building generative AI capabilities into various platforms including Photoshop, Illustrator, Acrobat and others. For example, CEO Shantanu Narayen mentioned how marketers can use Adobe Sensei's generative AI capabilities to generate audiences within Experience Cloud and develop personalized campaigns for them. It's also partnering with other AI-focused companies like Google to build Adobe Firefly tools into Google Bard.
Along with talking about all the potential benefits, Adobe's earnings report also pointed out that social media and ethical issues related to emerging tech like AI also create new risks. "If we enable or offer solutions that draw controversy due to their perceived or actual impact on society, we may experience brand or reputational harm, competitive harm or legal liability," according to Adobe's quarterly report.
Omnicom
Beyond the tech giants, agency holding company Omnicom's CEO John Wren said generative AI will "have a profound effect on our industry and Omnicom" and that it's "quickly embracing the technology as we see massive opportunities." For example, Omnicom has added GenAI into the Omni marketing platform to help clients "harness, deploy and activate" data and adapt generative AI models from various tech partners.
However, Omnicom also sees the potential risks. In a its report filed with the SEC, Omnicom pondered the potential dangers of using generative AI, including "ethical considerations, public perception, intellectual property protection, regulatory compliance, privacy concerns and data security." The new risks could hurt the company if it is "unable to successfully adapt to new developments related to, and risks and challenges associated with AI."
Other companies that have mentioned generative AI:
The Russian search giant Yandex's financial disclosures said more than 25% of ad impressions in Q2 were "driven by generative AI technologies," and its AI model YandexGPT is now integrated into its AI voice assistant, Alice.
Generative AI was a brief bullet point on eBay's list of strategic initiatives. However, the company said it is beta testing a new GenAI tool for eBay's mobile app that "helps sellers create detailed item descriptions based on the title or keywords they enter."
The learning platform Coursera mentioned its partnership with OpenAI to use ChatGPT for building virtual earning assistants and personalizing content.
AT&T mentioned a collaboration with Microsoft to launch a GenAI tool called Ask AT&T.
Intel said it's building enterprise-grade GenAI tools in collaboration with Boston Consulting Group.
https://staging.digiday.com/?p=513006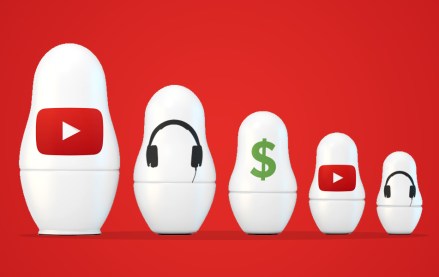 August 17, 2023 • 3 min read
•
•
Adalytics Research asks, 'Are YouTube advertisers inadvertently harvesting data from millions of children?'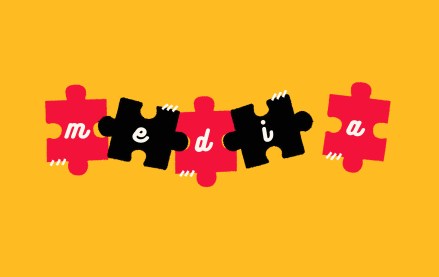 August 17, 2023 • 10 min read
•
•
Publishers' Q2 earnings reveal digital advertising is still in a tight spot, but digital subscriptions are picking up steam.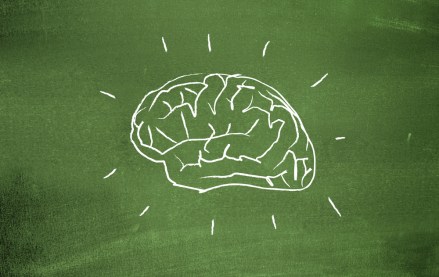 August 17, 2023 • 5 min read
•
•
Experts reflect how the failures of social media and online advertising can help the industry improve the next era of innovation.