Riche Zamor is a digital strategist at Hill Holliday in Boston. Prior to joining the agency six months ago, Zamor ran his own marketing consultancy. He spoke with Digiday about the new changes Facebook is implementing and what they mean for marketers — and why apps are going to return as a critical way of brands reaching Facebook users.
Is there a like bubble? Are brands mindlessly piling up likes, or are they worth something?
There was a misconception when brands first jumped into Facebook that quantity is more valuable than quality. People were rushing to — and putting a lot of money into — acquiring as many fans as possible. But they just weren't seeing the level of engagement that they were hoping for. I think that Facebook actually recognized this, and if you look at a lot of the changes they're making to the platform and some of the changes that are going to be coming to pages in the next few months, they're really trying to drive brands to focus more on engagement. There does need to be more of a focus on fan engagement overall and looking at ways to actually gain quality over quantity. But I wouldn't necessarily say that it's a bubble. I think it's been more of a misconception about how brands should really be engaging on the platform. I think that a lot of brands were taking more of a broadcast-communications approach to the platform and not really recognizing it as a social space where they should be having real, engaging conversations with their fans and followers.
What effect will the coming changes have on the ways brands interact with Facebook?
Brands will be creating and fielding more apps on the platform. That's the direction that Facebook is driving brands towards. Static content is still going to be a piece of it because that tells the story of your brand, and it provides a more lightweight way for fans to interact with you. But I think that brands have to take into consideration that given the changes to the newsfeed, they do need to really try and drive engagement in new ways, because if they're not driving up engagement, they're not affecting their ad rank. People just aren't going to see their content. It's going to get buried within the Recent Stories feed. They'll no longer be able to get some of that transactional data that popped up in the newsfeed previously. That's now been migrated out to ticker, so I think brands need to focus on creating really engaging content that is going to get people commenting and sharing so that it's appearing more in the newsfeeds. And I think that apps are going to become more of a central component in creating that engagement between fans and brands.
What other changes will matter for brands?
When you create an app, you can create a custom verb. Some of the baselines are "watch" and "read." But they will also allow you to submit your own custom verb, and then advertisers will be able to target people who are, for example, runners who are watching a particular TV show or listening to a particular type of music. That really gives advertisers the opportunity to find and reach customers who, they know, are most closely aligned with their brand, given what they know about their customer demographics.There are a couple things that brands should be doing. Definitely allowing users to engage with them as much as possible. Try to be as open as they can. Open up their wall if it fits into their overall social strategy and allow people to start conversations with them. Asking people for feedback as they put out posts and actually engaging with people within those comments, rather than just putting out your standard messaging and marketing copy as a way to drive sales. It's really about creating a conversation and a feedback loop where brands are actually engaging with fans and they're being receptive to some of the feedback they're getting. And they're having a two-way dialog versus just putting content out there, which, they're hoping, will drive people to websites.
Are brands making a mistake by investing in a Facebook presence at the expense of their own owned media?
Facebook provides brands with the opportunity to engage with people that they may not be reaching. I think that's an advantage of social in general. And even though they lose some control, it also provides brands with a lot of opportunities that they wouldn't get if they were engaging just on their own platform. For example, they learn a little more about who their constituents are through some of the demographic information [that Facebook provides]. Brands are not really able to get that through their own properties, so I think there are a lot of advantages to engaging consumers using Facebook.
Will Google Plus become a real factor for brands in social media?
It's going to be a factor. I use it myself. The early adopters were really more tech-minded and people that work within the space. There wasn't a lot of information about how some of the features could be used in a broader context. But we did see some interesting things like Newt Gingrich, when he was a political candidate used Google Plus to have sort of fireside chats with potential voters. And there were brands that were using their pages to advertise job openings that they had. Ford created a profile that was really great, showcasing some of the new things that they're doing with their brand. We're still in a discovery phase. There hasn't been a critical mass of users that have gone that way. But Google Plus will be launching its own version of pages for brands in the next few months. So I think that once that happens we'll see more opportunities for brands to really engage with followers. Until we see brands really start to use that space, we're not going to know what the potential is.
https://staging.digiday.com/?p=2057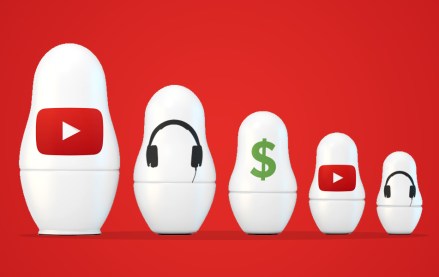 August 17, 2023 • 3 min read
Adalytics Research asks, 'Are YouTube advertisers inadvertently harvesting data from millions of children?'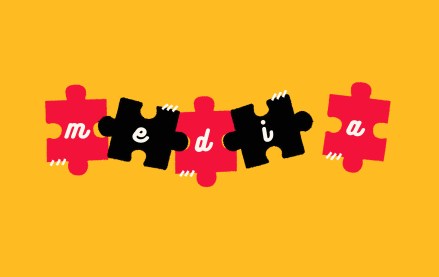 August 17, 2023 • 10 min read
Publishers' Q2 earnings reveal digital advertising is still in a tight spot, but digital subscriptions are picking up steam.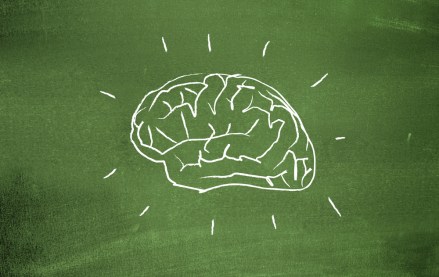 August 17, 2023 • 5 min read
Experts reflect how the failures of social media and online advertising can help the industry improve the next era of innovation.