Hearst president David Carey: 'We're a content company with a platform mentality'
March 23, 2015 • 6 min read
•
•
This is Executive Summary, a new Digiday series featuring media company leaders talking about how they're meeting the demands of the shifting digital media landscape. To kick off the series, we talked to David Carey, who has been the president of Hearst Magazines since 2010.
As president of one of the biggest women's monthly publishers, David Carey is obsessed with driving growth, be it from Hearst's longstanding titles including Cosmopolitan and Good Housekeeping, or new businesses such as Food Network Magazine and Dr. Oz: The Good Life. He has been involved in the purchase of nearly 100 titles from France's Lagardère, overseen the launches of new magazines with Dr. Oz, HGTV and The Food Network, and expects to introduce another one with a partner this year. But Hearst's approach to magazine publishing is very different from what it used to be. Carey talked about why the old models are outmoded, how he's bringing native ads to print, and why he sees Facebook as a friend to publishers.
Hearst is a 126-year-old company with roots in print publishing. How do you describe the company today?
We are a content company, operating with a platform mentality. We're now functioning as one global entity as far as content sharing. It's allowed us to use common ad experiences and take our brands across the world. In the same way Facebook makes it very easy to do large-scale deals with clients, we're going to be able to do the same thing. We have very much a platform approach with Cosmo. We just launched Cosmopolitan Nigeria; yesterday we launched Cosmopolitan Norway. Our historic thinking would have been, having a team on the ground, resources. Cosmopolitan Nigeria is proof point of the strategy: We use a few local content producers, engineering talent that is U.S.- and U.K.-based; they use the same publishing architecture.
Facebook has become an enormous distributor of content, which some say gives it too much control. What's your stance on publishing to them?
We have enormous respect for Facebook, and all the discussion of "Facebook friend or foe," we clearly opt for friend. Twitter and Facebook — and Pinterest for some of our brands — and Snapchat, though not as a direct source of referral, are all a key piece of what we do. Facebook and Snapchat have created experiences that are addictive for consumers. We put up eight to 10 pieces a day on Snapchat and we get remarkable levels of time spent. These are all kinds of opportunities to make our content relevant.
Aren't you concerned about being so dependent on a single source, Facebook, for traffic?
We need to be everywhere our readers are. I'm not overly concerned about it. We've seen when Google changed its algorithm, favored certain brands and not others. While it's painful, you adapt and move on. You manage accordingly.
Now there's the whole category of wearables. Do you have a content strategy for the Apple Watch yet?
Not one we're ready to talk about publicly. I think we have to see them once they're live. But in the same way we did some experimenting with Google Glass, could you imagine content that shows up while you're at work that suggests what to wear for a night out? The ability to tie it to a moment in the day is an exciting thought. At 4 p.m., the most searched term is what should I serve for dinner. So there's all sorts of opportunities for us.
Hearst is a big player in print, but online, publishers like BuzzFeed and Gawker have come out of nowhere to leapfrog you. Is too much attention paid to audience scale and uniques?
You find the world being divided between those that have really well-developed revenue, those that have audience with no revenue and those that have both. BuzzFeed, Refinery29 will have very good prospects going forward. But there are others with an audience strategy that's questionable. Gigaom died on the vine.
Do you see a tipping point in what advertisers are valuing?
There's a good discussion around viewability. It's all good for the long-term reputable publishers; these are companies advertisers know are going to be around five, 10 years from now. Some of the discussions about more questionable practices make companies like Hearst and others in our peer set appear stronger as a result.
There's a big debate over whether publishers should ask their editorial staffs to create native ads. Is too big a deal made about that?
I think there is. I don't know what the Condé Nast initiative will ultimately be. We have no plans for print editors to be creating native content. When someone comes to us for a bespoke program, you should begin with the editorial understanding of what's important to an audience. So I think their role in providing insights and expertise is the most important part of the discussion. They've become more involved in shaping what we ultimately might do, and if the final product isn't good enough, sending it back for a final revision.
You've consolidated some of the publishing staff, as you mentioned. Is the dedicated magazine staff an increasingly outmoded idea?
It varies. The first thing we did in the U.S. was with the design group. It was inspired by our international businesses. It's very common to have one team have multiple output. We're not necessarily going to see the same team produce Harper's Bazaar and Popular Mechanics. But over time, the norm will be multi-product, multi-brand. Even Cosmo's and Seventeen's content strategies are aligned.
You're exploring more magazine launches in partnership with well-known people. Do you also see more magazines folding?
We'll launch many more magazines, and if we have to shut one, it's a natural evolution of the business. The industry attaches too much drama to a magazine shutdown. TV shows come and go, books come and go. But we only plan to add to the portfolio.
As a traditional publisher, what are some of the biggest orthodoxies you have to work against?
I think we have a team that's really open-minded. The orthodoxies are really the industry orthodoxies. In addition to our digital native efforts, we're doing native efforts with print. I spent a big part of last summer visiting with our content teams and talking about the natural evolution of content and advertising, an evolution that's come to every corner of the world, and it's time for magazines to catch up a little bit. So we've found ways to integrate brand messages that don't take away from the overall experience. Our goal for 2016 is, 5 percent of print advertising is native. That's going to be the way we're going to grow our business. We have two simple rules: Content is not for sale. but brand integrations are O.K. We just have to be totally transparent.
What drives you crazy?
The first 90 days with our design group went about as bad as it could possibly go. We changed the workflow; more than half of them had multi-title jobs. It took people a little while to master those jobs. By the time we hit the six-month anniversary, everything was fine. All our jobs become much bigger and more complex. One of my jobs is building out the services business. We have iCrossing; we acquired [digital bill delivery and payment service] Kubra. So I'm working with Joanna Coles on content strategy and talking with Kubra about their latest Internet payment strategies. There's a level of dexterity that we all need to have.
https://staging.digiday.com/?p=111632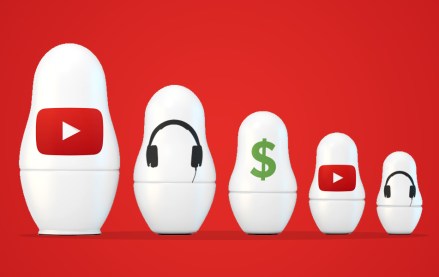 August 17, 2023 • 3 min read
Adalytics Research asks, 'Are YouTube advertisers inadvertently harvesting data from millions of children?'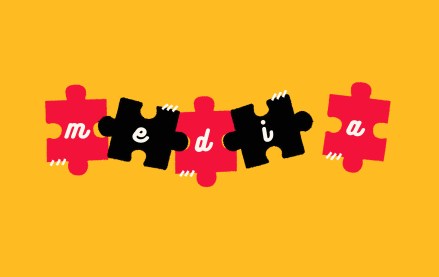 August 17, 2023 • 10 min read
Publishers' Q2 earnings reveal digital advertising is still in a tight spot, but digital subscriptions are picking up steam.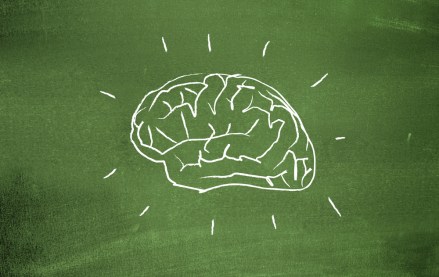 August 17, 2023 • 5 min read
Experts reflect how the failures of social media and online advertising can help the industry improve the next era of innovation.