Hearst Magazines' Zuri Rice on how to get 1 billion video views a month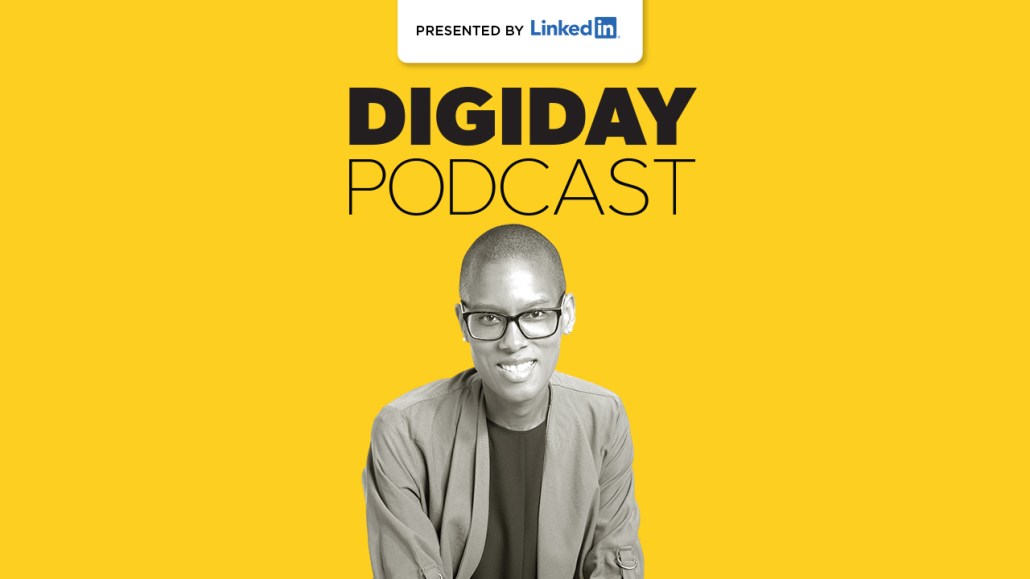 Subscribe: iTunes | Spotify | Google Play | Stitcher | Anchor
Hearst Magazines' properties garner 1 billion video views per month. For its head of video, Zuri Rice, that number (and the more granular "watch time") is almost incidental: "Total watch time is something that we think about, but total watch time, of course, is really tied to volume," she said on this week's episode of the Digiday Podcast. "So I think for us it's thinking about, as we're growing, how are people connecting with our video?"
As the company's senior vice president of video development and content strategy, Rice also wants to make sure it is publishing everywhere. "Platforms are parts of our audience and parts of the pie," she said. "One might be a place where we are getting more revenue, another might be a place where we're really connecting to the audience. Of course, it's always great when we have places that do both."
On YouTube, Hearst counts 20 million subscribers on YouTube across their properties — which include Seventeen, Cosmopolitan, and Men's Health.
Rice joined the podcast to discuss how Facebook's potential for video is down but not out, how the company thinks about its content and the merits of short-form versus long-form video.
Ad rendering preventing in staging

Ad position: web_hp_mid1
Here are a few highlights from the conversation, lightly edited for clarity.
Facebook is down, but not out
"It always comes back to our audience. There is an audience on Facebook. There is an audience that is consuming video on Facebook. Is it perhaps the views that everyone once saw and that there once were? Probably not. There's money still coming in, so I feel like for us to abandon a particular platform where we know our audience is never where we are."
The "views" stat isn't the holy grail
"Views are always going to be important. Certainly looking at our relationship with YouTube and the information we can get there — things like average view duration, things like even learning about how we're packaging our videos, our click-through rates — all those things are important. Total watch time is something that we think about, but total watch time, of course, is really tied to volume. So I think for us it's thinking about, as we're growing, how are people connecting with our video?"
Ad rendering preventing in staging

Ad position: web_hp_mid2
Content first
"We have to think about our audience, and [what to do] if we're seeing that our audience is really connecting to something and we haven't quite figured out the best way to monetize it. We have amazing salespeople, we have an amazing partnership team. We have people in place that can take us in a different direction with great content. If our content isn't there, that's where the true challenge is. So for us, it's 'let's nail down to make sure our audience is reacting to our content, let's keep an eye on the revenue, let's make sure we're not going in a direction where we don't feel like there's a return.' But we really want to make sure that first and foremost we're focusing on content that is building our brands and that audience relationship with our brands for the future."
Making a move to OTT
"For us, short-form is still very much alive. OTT is though also a really great opportunity for us, and it is something that we think about as we look at longer-form content. I come from a long-form content space, I've worked in that and in digital for many years, so of course, it's an area of excitement and interest for me and a place that we are looking at. But I would not say that short-form is somehow dead as a space. Our audience loves short-form content."
Ad rendering preventing in staging

Ad position: web_bfu