The digital advertising industry has long worried about Google using its dominance in display ads to secure market share in other areas, specifically in the complex ad tech industry. And recently, those fears have been realized, according to several advertising executives.
In the latest instance, media buyers report that Google wants them to use DoubleClick Bid Manager — the company's demand-side buying platform — and it's using its DoubleClick Ad Exchange as leverage in negotiations.
Executives at media agencies told Digiday that Google is now trying to coerce them to use the two ad tech components together, effectively selling them as a single product in an industry practice referred to as "tying." Specifically, Google is demanding that ad impressions bought on DoubleClick Ad Exchange, or AdX, be bought using DoubleClick Bid Manager, or DBM, if they are to count toward satisfying the agencies' buying agreements with Google. That is, Google will not recognize AdX impressions that are not bought via DBM.
The move calls into question the various roles Google plays in the digital advertising system it dominates. Google is the operator of the largest ad exchange, AdX, while also operating a leading DSP, namely, DBM. Pressuring ad buyers to use them together raises questions about fair play since Google can effectively use access to AdX to limit competition within the DSP market.
Some may view Google tying together two products merely as a sound (and common) business practice, but competitors have suggested to Digiday it's a potential violation of Federal Trade Commission antitrust regulations. The FTC warned in December 2007 that tying would possibly constitute "anti-competitive conduct" when it closed its investigation into Google's acquisition of DoubleClick.
General counsels at competing advertising technology companies told Digiday that they were contacted earlier this year by FTC attorney Linda Holleran Kopp about whether Google was exercising monopolistic behavior in the display advertising market. An executive at one of those companies said his firm has corresponded with the FTC in recent weeks and has plans to speak with the commission again in the near future.
Google spokeswoman Andrea Faville said Google is not aware of any FTC inquiry. The FTC declined a request to comment. Digiday spoke with more than two dozen sources across the digital advertising system, including agencies, publishers, Google competitors and former Google employees. Most would only speak on the condition of anonymity, uniformly citing Google's market power.
Google's ad tech shopping spree
Google was not always a power in display advertising, but that changed overnight when it purchased DoubleClick in April 2007 for $3.1 billion. DoubleClick was the market leader in ad-serving technology at the time and was in the midst of developing an ad exchange, a marketplace that allows for display ads to be bought and sold auction-style.
Publishers can elect to make certain ad impressions — typically unsold ones — available to advertisers via an exchange, at which point brands and their agencies can bid on them in real time. They're intended to replace and streamline the old-fashioned, person-to-person negotiation process.
While dominant, AdX was hardly the only ad exchange, and the complexity in the ad exchange market gave rise to so-called demand-side platforms, which aggregated ad impressions from multiple exchanges, allowing advertisers to bid across them simultaneously.
Not content with merely offering ads through an exchange, Google bought leading DSP Invite Media in June 2010 for $81 million. Google rebranded and released it two years later as DoubleClick Bid Manager.
Google has made several other ad tech acquisitions since it bought DoubleClick, usually in the name of bringing a "one-stop shop" for those looking for coherence from ad tech chaos.
The soft sell becomes the hard sell
Google routinely tried to sell agencies on using AdX and DBM in tandem by emphasizing how well they work together. Indeed, numerous ad tech and agency executives confirmed to Digiday that using AdX and DBM together was often more operationally efficient than buying AdX inventory with a competing DSP and yielded more accurate reports on the performance of advertising campaigns.
Former Google employee David Yaffe, who was a product manager on DBM, said that the AdX and DBM teams functioned independently.
"I was really amazed by how arms' length we were between AdX and DBM," he told Digiday.
But he did acknowledge that Google would routinely pitch agencies on the advantages of using of its various ad tech products together, specifically DBM and DoubleClick Campaign Manager, formerly known as DoubleClick for Advertisers, or DFA.
"When you can tie [DBM and DFA] together, a lot of efficiencies are gained. It's a reason to use a consolidated offering. That's something that clients believe, and it's true," he said.
Angelina Eng, vp of platform solutions at media agency Merkle, said Google makes a similar pitch when trying to convince agencies to use AdX in conjunction with DBM.
"They absolutely push a lot of advertisers to commit to that," she said. "Because it's so much work to collect how much money you're spending on Google if you're running through different sources, the intermediary agency will push for using DBM. … [Google] encourages it, but they're not forcing it," she said.
While buyers attest to the operational efficiencies of using AdX and DBM together, they don't necessarily want to be bound to using DBM whenever purchasing AdX-supplied inventory. Competing DSPs offer distinct advantages, specifically pools of proprietary data that afford ad buyers unique targeting capabilities.
Until recently, Google's negotiations with agencies for using AdX and DBM were conducted independently, according to media agency executives. Now, Google is tying the two products together by telling media agencies that AdX inventory must be bought with DBM or else it won't count toward satisfying the agency's spending agreement with Google.
"In the past, they would be separate conversations, as, in my mind, they ought to be," said one media agency executive who spoke to Digiday on condition of anonymity. That's no longer the case, however, and Google is "being very, very inflexible about it."
The negotiations have been part of the agencies' so-called upfront deals, in which agencies agree to buy various Google ad products as part of one large, overarching negotiation.
In previous upfront deals, the agency would negotiate ad spending buys on both Google inventory — such as YouTube, search and AdX — and Google ad tech products like DoubleClick for Advertisers and DBM.
Google is now telling agencies that AdX inventory is no longer being offered in upfront deals, but that DBM access is. When one agency asked if buying AdX inventory would count toward satisfying the agency's upfront spending agreement, Google responded yes, as long as it was bought through DBM.
That is, agencies will no longer receive credit for buying AdX inventory unless it is bought with DBM, thus precluding them from using competing DSPs such as DataXu, MediaMath or Turn on that particular AdX campaign. Since AdX is by far the largest source of exchange inventory, this presents agencies with little choice as to which DSP they should be using for AdX campaigns.
When a dollar isn't $1
Google incentivizes (and deters) advertisers from buying certain ad impressions through a "fractional credits" system, in which not every dollar spent with Google is counted equally, according to media agency executives. One ad buyer likened this system to airline miles in that some purchases count more than others. While $1 spent on Google Display Network (GDN) — display ads Google serves on third-party publisher sites — may be recognized as $1, for example, Google might choose to recognize $1 spent on YouTube as $2, or $1 spent on Google search advertising as $0.50, the executive said. A media agency would have to spend only $1 million on YouTube to receive $2 million worth of "credits" under such an arrangement.
The credit system varies by each media-buying agreement and is a way for Google to entice media buyers to purchase certain kinds of inventory. When media agencies accumulate a certain number of credits, they are rewarded with discounts or free research, one media exec explained.
This fractional credits system has been used to tie together AdX and DBM in recent negotiations. Now, $1 spent on AdX will not be credited unless it is bought with DBM, media execs said.
"Of course, we try to maximize ROI for our partners by giving them the best deal and technology assistance possible, but do not by any means require any partners to use DoubleClick Bid Manager or buy on the DoubleClick Ad Exchange," Google said in a statement.
Google justified the tying to an executive at one media agency by claiming that AdX and DBM need to be used in conjunction in order for Google to be able to accurately recognize whether a brand was meeting its spending commitment. But the media buyer contended that this was a weak justification. "There's no technical reason why AdX inventory can't be bought by another DSP," the executive said.
The executive added that this practice is "potentially devastating" for competing DSPs since most of them, unlike Google, do not operate ad exchanges and thus have their own inventory to sell. And Google using its position as a large supplier of display ad inventory as leverage to sell its DSP product offers it a distinct market advantage. So distinct, in fact, that some digital advertising executives believe Google may be abusing its market power and violating FTC antitrust rules.
The FTC asks questions
Google's $3.1 billion acquisition of DoubleClick in April 2007 drew heavy scrutiny from the FTC, which fielded complaints from the ad tech community that the merged companies would monopolize the display ad market. The FTC ultimately allowed the deal that December but cautioned in its majority statement about the decision that future instances of tying would elicit further investigation:
Because the evidence did not support the theories of potential competitive harm, there was no basis on which to seek to impose conditions on this merger. We want to be clear, however, that we will closely watch these markets and, should Google engage in unlawful tying or other anticompetitive conduct, the Commission intends to act quickly.
The lone dissenting statement from Commissioner Pamela Jones Harbour asked, "If advertisers and publishers have to channel their online advertising through Google/DoubleClick in order to access the best dataset that supports targeted advertising, will any other firms have the ability or incentive to compete meaningfully in this market?"
The FTC's decision to allow the Google-DoubleClick merger came years before Google started operating a DSP, however, which is a central component to Google's current tying efforts.
In May 2013, the FTC heeded complaints from rival ad tech companies and started examining whether Google was abusing its power in the display ad market. It's unclear if the FTC ever launched a formal investigation, which would include forcing Google to hand over internal documents, in 2013, or if the FTC's ongoing correspondence with ad tech firms was a continuation of last year's activity or spurred by new activities in the market. It's also unclear whether the FTC is still considering starting an official investigation.
Google reportedly earned $3 billion in display ad revenue last year, second to Facebook's $3.3 billion.
In fact, one of the recipients Google's AdX-DBM pitch said the move is largely a reaction to Facebook's recent investments in ad tech, notably Facebook's debuting its Atlas ad server, a competitor to Google's ad server DFA.
"Clearly there's a land grab going on here," the executive said.
Corrections: A previous version of this article made it seem David Yaffe was discussing the advantages of using AdX and DBM together. The quote was taken from a conversation about how Google tries to sell advertisers on using its various ad tech products together, and Yaffe later clarified he was specifically referring to DBM and DFA, and was not talking about AdX.
The sentence "A media agency would have to spend only $1 million on YouTube to receive $2 million worth of 'credits' under such an arrangement" has also been changed. "Advertising impressions" was used in a previous version instead of "credits."
https://staging.digiday.com/?p=96344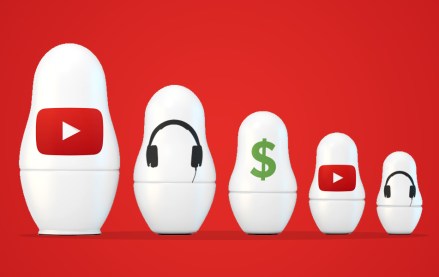 August 17, 2023 • 3 min read
Adalytics Research asks, 'Are YouTube advertisers inadvertently harvesting data from millions of children?'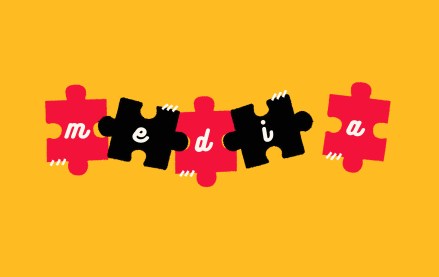 August 17, 2023 • 10 min read
Publishers' Q2 earnings reveal digital advertising is still in a tight spot, but digital subscriptions are picking up steam.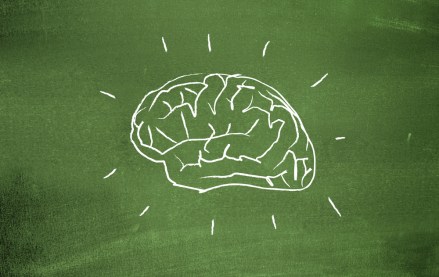 August 17, 2023 • 5 min read
Experts reflect how the failures of social media and online advertising can help the industry improve the next era of innovation.