For Internet denizens of a certain age, the words Suck.com evoke a strong sense of nostalgia. (For those under a certain age, a site called "suck" probably brings forth an entirely different set of connotations.)
But if you know what "A fish, a barrel and a smoking gun" refers to, then you were probably a fan of the Web's first great magazine. You are also, let's face it, old. Fortunately, aging comes with some perks: Suck, which would have turned 20 this fall if it were still online, is back. The site's archives are being serialized in a daily newsletter, pegged to the day the content originally ran.
With a project called "Suck, Again," Mark MacDonald, a developer in Oakland, California, has rescued Suck from the backwaters of the Internet Archive and is sending it for free on a daily basis — 20 years-to-the-day later. (Tagline: "A newsletter reissue of Suck.com that no one asked for.") There were 400 subscribers in the first 24 hours and the number continues to grow.
Today's missive comes directly from Nov. 6, 1995 — but the tone, which we'd maybe call "snarky" today, and the riff on content curation feel au courant:
"Just as people credit the Atari generation's hours spent in the rumpus room, joystick in hand, as preparation for well-paid futures in front of corporate monitors, the emerging truth of the 90's is that all those hours spent channel-surfing in the 80's was not time wasted, but keen cultivation of the most valuable skill for the next millennium: filtering."
Launched in 1995 by Wired staffers Joey Anuff and Carl Steadman — the same year as Salon.com and a year before Slate — Suck offered a daily riff on early Web culture, politics, pop culture and dating. It was done with a characteristically Gen X flare: arch, wry, ironic and smart. It was massively influential.
"The tone you hear in various forms on Gawker and BuzzFeed and various blogs all originates from Joey and Carl's voice," said Owen Thomas, a Suck copy editor and researcher whose unofficial title was "pissboy."
Suck alums have carved a deep path through the Web in the years hence: executive editor Ana Marie Cox would go on to be the original Wonkette; Heather Havrilesky, who created the brilliant "Filler" comic strip with artist Terry Colon, has written for everything from The New Yorker to the Onion's new Starwipe site. Thomas himself is the founding executive editor of The Daily Dot and a former managing editor of Valleywag; he's now the editor of ReadWrite.
"Gen Xers found a space on the Internet that Baby Boomers didn't understand. Joey and Carl epitomized that generation," said Thomas. "There's a strong element of slacker culture — and ironic response to the Baby Boomer stereotype of slacker culture." One of Suck's lasting innovations and core features: using the hyperlink as a rhetorical device and, often, punchline.
"Beyond mere annotation or pagination, for the first time the text could quite literally extend beyond itself; hypertext could be used to question and denature both source text and destination via a humor which embraced distance," Steadman wrote in an email to Digiday. "As such from the outset Suck understood it was always of the moment, even as it sought to encompass (as in any moment) both future and past."
Suck was so good that Wired offered to buy it from Anuff and Steadman, who were promised they could remain independent. Over time, Suck would be bought by a series of different owners — Lycos, Automatic Media — before falling victim for good to the dot-com bust in 2001.
MacDonald said he got the idea for "Suck, Again" when he read that the site's founders got together to celebrate the 20th anniversary at the XOXO festival last month. He had never heard of the site before (at 32, he would have been too young for it when it launched), but his interest was piqued. So he started reading it on the Internet Archive.
"These pieces, they're fascinating. They're still fast and they're hilarious and they're snarky and everything you'd hear today," he said. The Nov. 2, 1995, edition of Suck, for example, featured a hypothetical steel-cage match between Ross Jeffries and Heidi Dangelmaier that feels amazingly modern — complete with references to video games, feminism and misogyny.
The newsletter is a labor of love, said MacDonald, who said he has received the blessings of Suck's founders. There are no ads and he has no plans to monetize it. "There's always been a need for a filter for the Web; there's always been far too much stuff out there," he said. "You can't always have an algorithm pointing you in the right direction. You need a human — and Suck was the most successful people to do that in the early days."
https://staging.digiday.com/?p=145437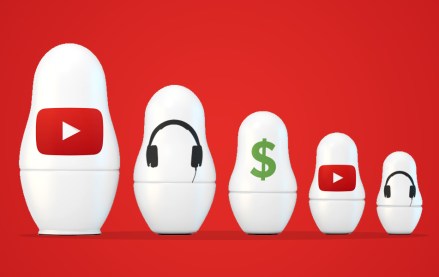 August 17, 2023 • 3 min read
Adalytics Research asks, 'Are YouTube advertisers inadvertently harvesting data from millions of children?'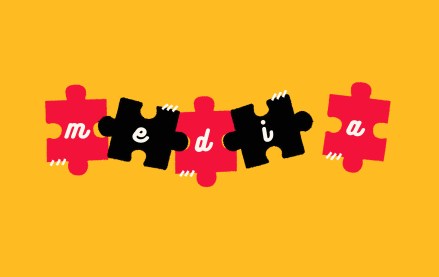 August 17, 2023 • 10 min read
Publishers' Q2 earnings reveal digital advertising is still in a tight spot, but digital subscriptions are picking up steam.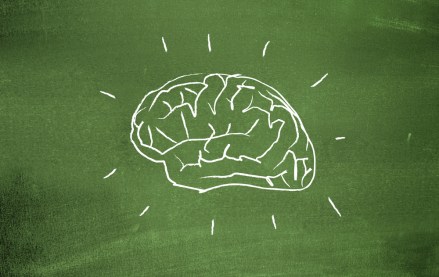 August 17, 2023 • 5 min read
Experts reflect how the failures of social media and online advertising can help the industry improve the next era of innovation.