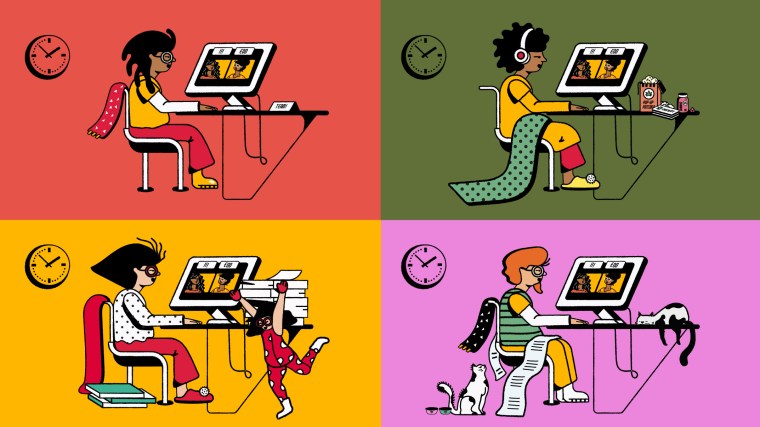 Ivy Liu
May 10, 2021 • 7 min read
•
•
Almost a year after the murder of George Floyd sparked one of the biggest waves of protest and social activism in American history, how is the ad industry doing to address diversity, equity and inclusion (DE&I)? In the wake of last year's protests, brands and agencies promised to "do better" by their employees and consumers. However, the general perception is that progress has been slow and it's clear many companies have failed to match words with action.
The Digiday Future of Work DE&I Forum on April 28-29 unpacked current developments in the DE&I space, looking at everything from hiring and retention to the implications of companies returning to the office. Agency insiders and DE&I professionals joined us to share their thoughts on the year gone by, what they've learned and what building a more diverse, inclusive workplace looks like.
01
Progress on hiring remains sluggish
A number of speakers pinpointed hiring as one of the major areas where progress on DE&I in the ad industry is stalled or happening too slowly. The industry is still overwhelmingly white, and diversity is concentrated in admin and entry-level roles.
Retention is also critical, particularly when it comes to improving representation further up the organization chart. If POC employees aren't staying with a brand long enough to reach those managerial positions, the company needs to address the reasons for this.
The diversity gap invariably widens at the upper levels of the company hierarchy, particularly in the C-suite. If leaders fail to redress the balance, young employees will often draw their own conclusions.
02
The ripple effect of under-representation
Under-representation creates compounding disparities within the industry. Until at least last summer, brands have been wary of advertising alongside social justice content, citing "brand safety" as a concern. REVOLT CEO Detavio Samuels said it's a perfect example of how under-representation ripples throughout the industry.
Over the past year brands have embraced social justice content to a greater extent, but Samuels said under-representation continues to have negative knock-on effects. Consider the minuscule fraction of total advertising spend received by Black-owned media companies. Less revenue stifles the growth of businesses and hinders access for young creatives.
Turning that ship around would have compounding positive effects, according to Samuels. "Community reinvestment is literally baked into our supply chain," he said. "So it is invested into our employees, Black production companies, Black agencies, producers, and creators. You get an exponential impact from your investments."
As we've seen many times over the past year, good intentions often fall by the wayside. To guard against that, Standard Dose founder and CEO Anthony Saniger said companies should hire a head of people as soon as they can. Saniger, who talked about his own experiences acknowledging and learning from blind spots in terms of understanding employees' needs, described the head of people role as "Pivotal to making sure that you have someone on the ground, listening, and implementing recurring things so you don't fall off the wagon." This is just one small step, but an important one.
03
DE&I is a team effort, but leaders need to lead
Devin O' Loughlin, chief diversity, equity & inclusion and communications officer at RAPP, said DE&I teams frequently suffer from a lack of access to CEOs and other top decision-makers. "A lot of times this role is just sort of shoved into the HR function, or it's off on the side," she said. "We need access to the CEO, the decision makers, the pockets really where the money is to make a difference."
Saniger said a company's employees can often be a representation of its customers. Creating safe spaces for employees is a step in making sure consumers are similarly accounted for. "As a founder, you have to recognize that maybe I'm educated that this is something that is directly affecting one of my employees, but how can I make sure that I am protecting the employees and then therefore the consumer from future biases in these areas," he said.
One step Standard Dose took was to review how many brands within its portfolio are owned by people of color or LGBTQ+ entrepreneurs, and action on policies to ensure that proportion is increased by a certain percentage. "It's critical that we take those moments to recognize hey, we may not be doing everything right," Saniger said. "And also taking that and applying that to the business practices and constantly re-evaluating them as you get more information, as you learn more, and applying those in tiny ways across the company."
This calls for a good deal of humility on the part of leaders. Many of our speakers echoed the message that there are going to be issues, and you're not going to get everything right. Pause, listen and hear what employees and customers are calling for.
Kenny Mac is the Diverse Audience Marketing Lead, VP & Strategy Director at Giant Spoon. He works directly with clients on addressing DE&I issues, and talked about the microaggressions and resistance to change that can bubble up when managers are reflexively defensive of their work. "Stop and listen" is Mac's advice. "Because I'm probably going to tweak what you're doing a little bit, and it's going to make a huge change and a huge difference in how you're approaching things. But it has to start with you not being so defensive."
The pandemic has been devastating for women in the workplace. Female participation in the labor market is at a 33-year low, with more than 2.3 million women leaving the workforce since February 2020. The industry must act quickly to prevent the effects of this "shecession" from becoming entrenched.
Recent months have seen companies like Basecamp and Coinbase push back on political discussion and activism in the workplace, with Basecamp's move sparking a wave of resignations. Melissa Duren Conner, a partner at Jennifer Bett Communications, said leaders need to consider the relationship between politics and company culture before narrowing the space for conversation. "Are you stifling [company culture] by restricting what the community within that company talks about?" Duren Conner said. "Because I think having that connection, talking about tough topics, that's what brings companies and the staff together."
Shecession
In recent decades, recessions have tended to put more men out of work than women, but the COVID-19 pandemic has seen a significant reversal of that trend. This "shecession" has cost women over 5 million jobs, and threatens to undo years of progress in terms of pay and opportunities for women. Many female professionals have not yet returned to work.
So why have so many women left the workforce over the past year? The unique nature of the economic crisis sparked by the pandemic is at least partly to blame. Many families have been juggling the multiple pressures of childcare, virtual learning, taking care of older relatives, and heightened anxiety over health and safety — and women have shouldered much of the burden.
"Are you doing this because you are doing something to support the community, uplift the community, help the community? Or are you doing this to let people know that you care about the community. If you're doing the latter, we don't need it. Show that in your actions."

— Kenny Mac, Diverse Audience Marketing Lead, VP & Strategy Director, Giant Spoon
If agencies and their clients need to learn one thing fast, it's that performativity is a net negative for everyone. Words that aren't backed up by actions, or actions that don't address issues at their root, have no tangible benefit for employees or consumers. Companies also face increasing scrutiny for their public statements, and can bet that they will be called out if consumers or employees feel their actions lack substance or credibility. Kenny Mac said Giant Spoon recently talked some clients into abandoning plans for Black History Month activities for this reason. Instead, Mac said companies should focus on deciding what concrete actions they need to take, and follow through.
"Black-owned media is on the brink of extinction … Many of us have been fighting this idea that right now Black-owned only makes up 1 percent of the marketplace. To make up 1 percent means you are basically extinct. If we saw whales on the brink of extinction, we'd be screaming. So we're screaming and then looking out into the marketplace at advertisers and brands saying hey guys, shouldn't you guys be screaming as well?"

— Detavio Samuels, CEO, REVOLT
Advertisers have historically overlooked Black-owned media companies, and that under-investment continues to this day. Samuels spoke about the disparities that stem from the spending imbalance, and called on advertisers to commit to a target-based approach toward pushing investment in Black-owned media up to levels that are at least approaching the Black community's weight in the market.
"I feel like it's incumbent upon white people especially to do this. It shouldn't be something that those underrepresented and marginalized communities have to face on their own and have to fix on their own."

— Devin O' Loughlin, Chief Diversity, Equity & Inclusion and Communications Officer, RAPP
It remains important for white people in the ad industry to use their voices to advocate for change, and to be aware of and empathetic to the issues their colleagues experience. This is especially important for white people who are in managerial or executive positions. O' Loughlin said that as a white woman in a DE&I leadership role, she reflects constantly on how to use her voice and privilege to find "the best way to posture myself to try and encourage a safe space for employees."
Only 5.8% of the advertising workforce is Black, according to a recent report from the 4A's.
https://staging.digiday.com/?p=413653