ESPN's suspension of Bill Simmons, its most popular writer, has proven problematic for the media company's own brand. Not only have users rallied to support Simmons, but the move has made ESPN seem more interested in protecting its image (as well as the NFL's) than addressing domestic violence issues and maintaining its editorial integrity.
The sports network suspended Simmons on Wednesday from all activities for three weeks due to a tirade he delivered on his podcast on Monday, a rant in which he called National Football League (NFL) commissioner Roger Goodell a liar and then openly challenged ESPN to discipline him for making such remarks.
Well, ESPN did just that. It also took down the podcast episode. But the suspension has triggered an outpouring of support online, manifesting most visibly in an unofficial Twitter campaign to have ESPN lift the suspension and #FreeSimmons. "FreeSimmons" and "Free Simmons" has been used in 47,017 tweets since the suspension announcement to noon on Thursday, according to social media analytics firm Crimson Hexagon.
(There have also been a few Simmons haters calling for ESPN to #FireSimmons. But that hashtag and the phrases "FireSimmons" and "Fire Simmons" have generated only 66 tweets.)
"Clearly a lot of people do follow Simmons and agree with his position," said Kirk Wakefield, a professor at Baylor University who specializes in sports marketing. "So he has the credibility and following that allows him to say those things."
The Simmons suspension looks especially severe considering ESPN handed a less-harsh one week suspension to on-air personality Stephen A. Smith for his remarks that women shouldn't provoke men to the point that men hit them. Smith's comment, like Simmons's, related to now-former Baltimore Ravens running back Ray Rice knocking unconscious his fiancee, now wife, in an elevator.
The implicit message from ESPN: to speak out against domestic violence and those who appear to shield abusers is apparently less conscionable than blaming the victims. ESPN, just like the NFL, cares more about protecting its image than it does about doing the right thing.
"They don't look good if they only gave one week to Smith compared to this," according to Mark Pasetsky, CEO of personal and media branding firm Mark Allen & Company.
For ESPN to suddenly start accusing Simmons of lacking journalistic integrity is two-faced, said Pasetsky, echoing Simmons's online following. Simmons became the most prominent sportswriter in the U.S. not by sussing out scoops, but taking a decidedly opinionated, fan-centric stance in his Sports Guy blog. He has always given his unabashed opinions, but he's only been punished when they've run counter to ESPN's interests.
"It appears overzealous to punish him for doing basically what he does everyday," Pasetsky said. "This guy gives out his opinion. It really looks hypocritical on their part to make an example of him."
ESPN suspended Simmons from using Twitter twice before, in 2009 and 2013, for tweeting criticisms about other ESPN employees. This is the first suspension to go beyond Twitter, though. In early August, ESPN broadcaster Keith Olbermann called for Roger Goodell to resign, but was not suspended. Then again, Olbermann never dared ESPN to discipline him.
Simmons's suspension may also be due ESPN's chummy relationship with the NFL, one of its broadcast partners. After all, this isn't the first time ESPN has opted to stand behind the NFL's shield instead of its reporters and their work.
Last summer, ESPN buckled under pressure from the NFL and pulled its brand from a documentary about the long-term health effects of concussions on NFL players and the NFL's mishandling of the issue. The documentary, titled "League of Denial" and created in conjunction with PBS's "Frontline," featured ESPN reporters, but was not marketed by ESPN.
"It looks like they are in league with the NFL," Pasetsky said of ESPN.
ESPN broadcasts Monday Night Football, arguably the most prestigious game in the NFL's weekly slate, and a lucrative one, too. Live sporting events have become increasingly valuable due to the growth of cord-cutting and ad-skipping. Indeed, Bob Iger, CEO of Disney, ESPN's corporate parent, has bragged about live sporting events being ESPN's greatest asset.
"Since 96 percent of sporting events are watched live, sports are virtually DVR-proof making ESPN incredibly valuable to advertisers as well as cable operators," Iger said last summer during an earnings call.
Simmons is not only the most popular writer on ESPN, he is generally regarded as the most widely-read sportswriter alive. He was a "personal brand" before the term became ubiquitous, and he was the first journalist to build an entire media concern around his popularity when he launched Grantland in the summer of 2011 in conjunction with ESPN.
ESPN struck a similar deal in July 2013 with brand-name political journalist Nate Silver, recruiting him away from The New York Times. But not even Silver has the name recognition Simmons does. There's a module on ESPN.com's homepage that reads "BILL SIMMONS PRESENTS GRANTLAND."
What a post-Simmons Grantland would look like is unclear. While ESPN owns the site outright, it's uncertain what would happen to it if the star who built it were no longer to be in ESPN's employ. Pasetsky thinks the controversy could actually help Simmons's career.
"This is the best thing that ever happened to Bill Simmons," he said. "There are cult personalities in the sports world, but he's now crossing over into the mainstream."
Wakefield agreed, saying Simmons was likely to find another position if he did end up leaving ESPN.
Grantland publisher David Cho declined to comment, as did ESPN.
Much of Simmons's appeal has always stemmed from his outsider image. Now he finds himself an outsider twice over: temporarily shut out from his own website.
Image courtesy of David Shankbone and Creative Commons
https://staging.digiday.com/?p=89481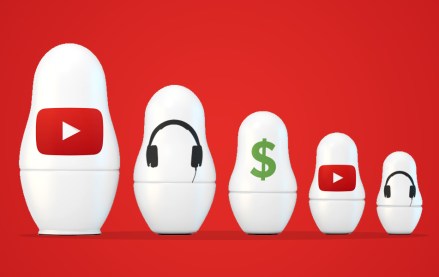 August 17, 2023 • 3 min read
•
•
Adalytics Research asks, 'Are YouTube advertisers inadvertently harvesting data from millions of children?'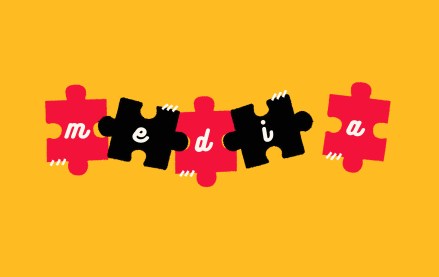 August 17, 2023 • 10 min read
•
•
Publishers' Q2 earnings reveal digital advertising is still in a tight spot, but digital subscriptions are picking up steam.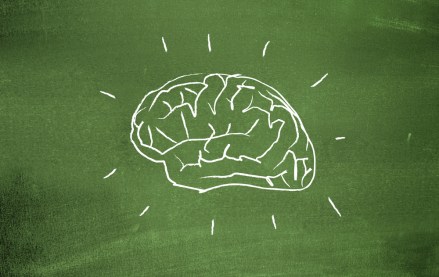 August 17, 2023 • 5 min read
•
•
Experts reflect how the failures of social media and online advertising can help the industry improve the next era of innovation.