Esther Dyson was a thought leader in technology decades before the digital economy even existed. Dyson is a 20-year veteran technology investor and was named by Forbes as one of the most influential figures in American business. She spoke to DIGIDAY about consumer control over their data, the need for change in the ad industry, and exciting new companies using data.
What are some currents of change that you see going on now in terms of how consumers control, access and connect with their personal data online?
First of all, the rhetoric is changing, except among those wedded to the past, from privacy to "personal data control." The kids using Facebook are way ahead of most of the industry; they know how to manage their data, whom to share it with, and so on. Of course, like kids and grown-ups everywhere and anytime, they can be clueless and careless. I suspect that in the future most employers will forgive an indiscretion or two simply because they won't be able to find people without one. Of course, there are still huge security risks: witness the recent Epsilon and Playstation breaches. Life isn't safe, whether you are crossing the street, flying an airplane, trusting a data center or storing your own information in a shoebox or a cell phone. People do need to understand the risks better, and that's harder these days. It's also hard to resist temptation: whether it's a doughnut or a dollars-off offer.
Digital advertising industry is evolving, but where is it going in terms of how it views the importance of user experience and how it addresses it?
I think "digital advertising" needs to morph fundamentally. Advertising interrupts; the new form of marketing shows up only for the person at the right time and place or device. Many of the requisite skills and approaches are closer to public relations –  reaching influencers, developing a message that will resonate and then letting users take over. Rather than a privacy threat I see a personal data opportunity. Instead of ads, we need sponsorship, where a marketer provides a valuable service, often around a consumer data-management application. One great example is Mint.com, which gives a user access to her own financial data from multiple sources. Others include Tripit and Worldmate, which uses your own travel data, and Sydeck which uses your cell-phone behavior; how many times did you call Mom and how many times did she have to call you? Unfortunately Skydeck pivoted into Mr. Number, but someday that functionality will be offered again, with enhancements. iTunes lets me manage my music, and a number of more social services let me share my data selectively with others. Another big area is health/wellness behavior. While some people are worried about medical privacy– and that's a legitimate concern for some people– others are sharing selectively or more broadly on CureTogether, PatientsLikeMe, 23andMe and Genomera. I'm an investor in all but CureTogether. RunKeeper, FitBit, EarndIt and others let you compare your activity data with others. And of course a few lucky people including me have shared their entire genomes with the public at www.personalgenome.org.There's nothing more sticky than your own data plus comparisons with your friends. And relevant offers/sponsorships on those sites are welcome rather than intrusive. I think in the future consumers will start to demand the ability to see their own data in understandable form. Providing that will be a huge business opportunity. So far, "disclosure" means a bunch of obscure, unintelligible privacy policies full of words like "may" and "including" and "notwithstanding" and "marketing partners." But what people want to know is not what your policy is; they want to know what you know and whom in particular you share it with. If you can sell it to a marketer or an insurance company, why can't you provide it back to me? This has been tried before, but I think the market is now ready for it.
Are there areas in digital advertising that you see rising to the forefront in the next year or so, other than consumer privacy?
I think the biggest issue will be the proliferation of "discounts" that will condition people away from paying full price while at the same time, many start-ups will discover how hard it is to run a real business — with effective support hotlines,  reliable logistics and the like. It's so easy to start a business these days but it's not that much easier to run one. It's a real challenge to scale, and I think a lot of start-ups — and start-up CEOs — will discover that.
Will consumer privacy initiatives hinder the creativity of marketers?
There's room for great creativity if vendors get the basics right.
Are there current projects or ideas that you are passionate about right now?
The Personal Data Ecosystem and SocialAmp. I'm also an investor in SocialAmp. Instead of just helping marketers to create a page and post news items on Facebook, SocialAmp's tools allow the marketers' customers  to see their opted-in friends on the sites where they shop. I don't shop that much, so I rarely do it alone; I like to take a friend along for "support" and I don't think I'm unique. So now you can do that online too, getting a friend's advice while you try on jeans at Levi.com or selecting flowers for your girlfriend based on her wishlist at 800-Flowers – or reports from other guys who bought the same flowers for their girlfriends.
https://staging.digiday.com/?p=5002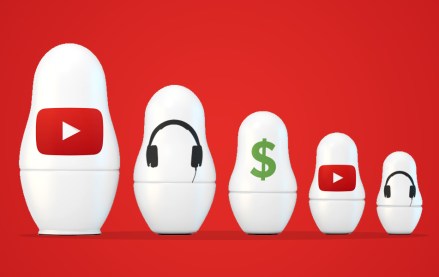 August 17, 2023 • 3 min read
Adalytics Research asks, 'Are YouTube advertisers inadvertently harvesting data from millions of children?'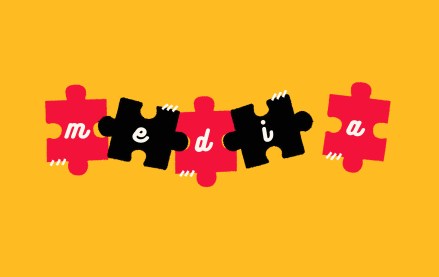 August 17, 2023 • 10 min read
Publishers' Q2 earnings reveal digital advertising is still in a tight spot, but digital subscriptions are picking up steam.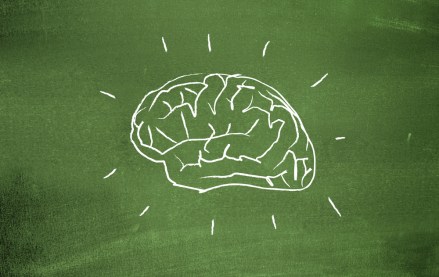 August 17, 2023 • 5 min read
Experts reflect how the failures of social media and online advertising can help the industry improve the next era of innovation.