Here's an idea for a hot new tech sector that's ripe for venture capital dollars: verification companies for ad verification companies.
That's the only thing that might actually make the digital ad industry completely comfortable with the concept of ad verification. Because right now, nobody's quite sure who to believe or trust in this this burgeoning sector — one that is supposed to be all about trust.
The concept of ad verification is simple enough: use automated technology to make sure that online ad campaigns run as they were contracted. Of course, that might lead to mixed feelings on the sell side, among publishers and ad networks, who are the ones that typically have to foot the bill and run the risk of losing a campaign because a third party said they didn't do their job. With that mixture of feelings, there is bound to be some tension, even some paranoia. Plenty of people would love ad verification to disappear. Many even expect it to, calling it a product feature sure to be copied by somebody like Google, not a standalone business worthy of three or four competitors. DoubleVerify landed $33 million in funding, bringing its total to $46.5 million. Other companies vying for slices of the pie include AdSafe and Adometry.  ComScore acquired AdExpose for $22 million. Verification would appear here to stay. That hasn't stopped many questions being raised about the sector.
"The premise of verification is that advertisers wanted assurance," said Mark Westlake, chief revenue officer for TechMediaNetwork. "I think the concept is good. But these companies have morphed. They use tactics to get clients scared. A lot of publishers are challenging their methods and their technology."
Playing Hardball 
The competition is fierce among the players, with DoubleVerify carrying the reputation for being the most cutthroat. The company is known for going after competitors' clients by firing off emails to agencies featuring incriminating screenshots of their clients' brands in undesirable places. DoubleVerify is often quick to throw ad networks under the bus as well, pushing agencies to use more of its products when working with companies it deems "major violators."
"They do have an aggressive sales force," said Julian Zilberbrand, svp, global digital director, technology activation group, Starcom Mediavest Group.
There's nothing inherently wrong with being aggressive, particularly in an online ad system that is still rife with instances of ads in bad places. Oren Netzer, DoubleVerify's co-founder and CEO, denies going over agencies' heads but doesn't apologize for playing to win.
"We don't go out to the client and say, you have to do this," he said. "We never go around agencies. When we prospect a client, part of the process is pointing out the problem. It's a conversation. It's not going to the brand and saying, 'hey, look at where we found your ad.' But if there is a problem, they want to know about it."
Netzer said that DoubleVerify's proprietary technology, Virtual Visitors, is able to crawl the entire Internet. It automatically takes screenshots of a million Web pages a day. The company now monitors 50 million impressions a day. On average, per Netzer, new clients discover that 31 percent of their online ad inventory is wasteful — it either runs on inappropriate/offensive content, it runs outside of an advertiser's geography, or doesn't reach a particular audience target.
In his office, Netzer — provided a brand at random — was quickly able to snap a few dozen screenshots of that brand's ads from across the Web. Some of those ads were found on questionable sites. As you can imagine, ad sellers, particularly ad networks, are not crazy about the idea of being told that their advertising partners don't trust them and actually expect that they'll fail a third of the time. And typically, the publishers end up footing the bill for verification, making it even tougher to swallow.
"They close a deal with an agency, and they've negotiated rates for me that are two times the market rate," said one ad network executive."I feel held hostage."
Many publishers complain that verification companies have a serious problem with "false positives" — i.e., reporting campaign mishaps that actually never happened. "These guys have oversold what their technology is capable of," said another network. Neither executive would be identified out of fear of reprisals from the verifiers.
It would seem the obvious retort to these complaints is publishers should walk way. Fat chance. Not in this competitive a market. "You are going to pay for it if you want the business," said Westlake. "Think of it as a protection fee."
Many networks save a special amount of venom for DoubleVerify. "People don't like them," said one executive. Perhaps it's no coincidence that most in the industry reflexively clam up when DoubleVerify's name is brought up. Few executives would comment about the company even off the record.
Not every ad network agrees. Joe Casale, CEO of Casale Media, said that given the wide-open, highly fragmented and interconnected nature of the long tail, verification is a must to make big brands feel safe. "There is some really, really bad stuff out there," he said. "There needs to be third-party validation. The bad stuff is infecting the medium."
Many publishers, particularly premium big-time media companies, seriously distrust DoubleVerify and the company's intentions. Several companies who spoke to Digiday under the condition of anonymity said that they have a reason to be paranoid about DoubleVerify. These companies claim that they've wrangled with DoubleVerify over contracts that state that DoubleVerify cannot reuse or store any publisher data, only to be continually refused. The huge funding round only raised further eyebrows about what DoubleVerify was angling for, since verification fees are quite small per campaign and hardly the making of a business of the scale it plans.
"We've seen this movie before with Quantcast," said one publisher. "We're not going to let that happen again." Other publishers contend that verification is being pushed by digital agencies as a way of staying more relevant in a business where profit margins are thin and clients are fickle.
DoubleVerify has no ulterior motive, said Netzer. He claimed that some brands have asked the company to supply competitive compaign data, which they have refused. "We have no problem signing contracts that restrict the way we use data," he said. "In fact, we signed hundreds of these types of contracts with all the major publishers and ad networks that certified us and with all of our clients,"
Netzer cited Google, AOL and Yahoo as examples of DoubleVerifty partners. He claims that as part of its ongoing work with the Interactive Advertising Bureau and the Media Rating Council to establish standards in the verification space has led to holdups with some contracts, adding to the false perception that "we dragged our feet."
We here at DoubleVerify are focused on accountability and transparency," added Netzer. "I'm left again to suspect this is another false allegation made by our competitor."
Getting the IAB and particularly the MRC on board would ease a lot of tensions in the business, say agency executives."We support verification to provide better visibility on the delivery of media campaigns and placements for our clients," said Adam Shlachter, MEC managing director, digital U.S.. "It serves as a means of auditing to ensure what was agreed upon and bought is what actually runs. However, we understand that publishers, buyers and the technology providers verifying the inventory need to get on the same page on the methodologies being used and what we are attempting to verify. Certification and accreditation is important, just like with ad serving and measurement."
Product or Feature?
While the industry waits for an established set of standards, the verification companies continue to duke it out — very publicly — in a sector that would seem ripe for consolidation. The hard-charging Netzer's bluster likely doesn't win him a ton of fans with the dismissive attitude he takes to the competition. Witness what he says about his competitors: "If you look at AdExpose, they are not really a verification company," he said. "It's more of an analytics and optimization solution.They've been trying to spin it as a verification solution for years. And we don't worry about AdSafe. Adsafe is very small. They are about 10 percent our size. AdExpose, the same. For us, we don't see them as our competitors anymore."
AdSafe was unavailable for comment. Comscore for one, doesn't see the battle being quite over. "We are absolutely in the ad verification and validation business, and we have competed head to head with, and won business from other established players in the space," said former AdExpose CEO Kirby Winfield, now ComScore's svp, campaign verification. "AdXpose has built a business at competitive scale with the others despite having a substantially leaner team."
ComScore's move into the sector could certainly shake things up, given its already wide footprint.  According to ComScore's Winfield, its winning play is simplicity, the promise of a single-tag solution that will address ad verification, audience measurement, engagement mapping, among other necessary metrics tied to campaigns.
"Ad verification can certainly function as a stand-alone business, but ultimately it is much more valuable when integrated into a broader suite of ad evaluation services," said Winfield.
Many in the industry see the opposite happening — that verification will be baked into other services, rather than continuing as standalone product adding to the fees and processes inherent to online advertising. Standalone verification companies "are not long for this world," said Starcom MediaVest's Zilberbrand.
And it seems unlikely that Google won't jump into verification, considering how neatly it would fit with ad serving. At a Paidcontent conference a few weeks ago, Google's vp of product Neal Mohan seemed to imply that the company is close to getting serious.
"At a high level, we all benefit for brand-safe content," said Mohan. "Our advertisers have asked for it [baked] seamlessly into DFA. We are looking at this."
Naturally Netzer claims not to be worried. He sees a bright future for verification, which is broadening its scope and importance to the online ad market. "We've been able to prove that verification improves your clicks and performance," he said. "It's good for everyone. It's no longer just about brand safety. It's a lot more about ROI. A lot of waste can be eliminated."
"We see verification on every impression in the not-so-distant future," he added.
https://staging.digiday.com/?p=2449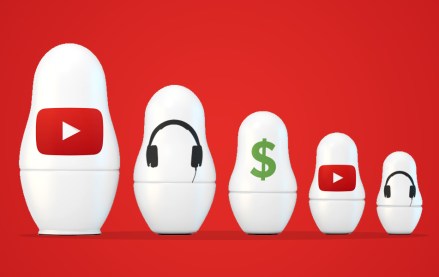 August 17, 2023 • 3 min read
Adalytics Research asks, 'Are YouTube advertisers inadvertently harvesting data from millions of children?'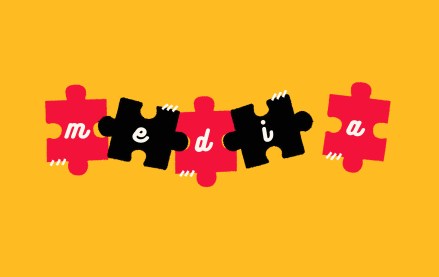 August 17, 2023 • 10 min read
Publishers' Q2 earnings reveal digital advertising is still in a tight spot, but digital subscriptions are picking up steam.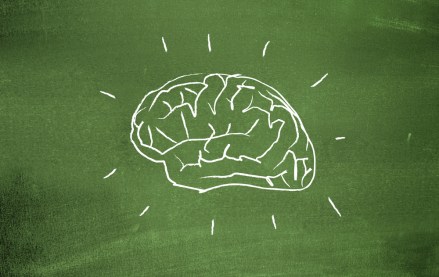 August 17, 2023 • 5 min read
Experts reflect how the failures of social media and online advertising can help the industry improve the next era of innovation.