Digital media's rough 2018 creates uncertainty for 2019
December 10, 2018 • 11 min read
•
•
The tone for 2018 was set early on. At the beginning of January, Facebook used the annual media and tech gathering in Las Vegas for the Consumer Electronics Show to break the news to publishers: It was effectively breaking up with news be deprioritizing news in the, yes, News Feed. The move wasn't a shock — this was one of our forecast items in last year's Year in Preview issue — but it still landed with a thud, with one publishing executive giving the bleak assessment to Digiday that they were "losing hope."
The algorithm changes, and typical Facebook gyrations in strategy and priorities in the face of a harsh investigation into its role is society and politics, rolled across the publishing landscape in the year leaving wreckage behind. Just a month after Facebook's change, LittleThings, which had bragged of reaching a 50 million audience seemingly overnight thanks to Facebook, was no more. It was the first of many publishers to succumb, or at least reach dire straits, thanks to relying heavily on Facebook. Upworthy, another poster child for Facebook-charged publishing, was taken to the brink of collapse. Mashable was sold in a fire sale. The year ended with Mic, a millennial news publisher, evaporating after a key video programming deal with Facebook was canceled.
The era of Facebook reliance definitively ended in 2018. Even the strongest and most optimistic of digital media companies, BuzzFeed, spent the year carping about Facebook (and Google) needing to pay publishers directly far more. Peretti himself seemed to have had enough waiting and banking on Facebook to see the light, unveiling a new multifaceted revenue strategy that would take BuzzFeed's brand in many directions, wring revenue where it could and not rely on the good graces of Palo Alto. "Digital media companies have to figure out how to get lean, make money on their own and find business models that work," he said on the Digiday Podcast in July.
For many in digital media, the wrenching change, while unfortunate, was a needed reckoning. The era of cheap VC money and cheap Facebook clicks led the market astray. It was hard to operate a profitable media business doing the basics when you had venture-funded competitors will to trade losses for audience growth. The media business has never been easy — indeed, as Skfit CEO Rafat Ali commented it should be hard — and that's set to be the case in 2019. As a general once said of Iraq during the insurgency, it was "all hard, all the time."
The story was no different for traditional media companies. Condé Nast ended the year reeling, facing $120 million in losses and the departure of the CEO who just months before had unveiled a company-wide austerity plan to turn around its fortuned. Time was swallowed by Meredith and saw the Time Inc name disappear. Time magazine itself ended up in the hands of Marc Benioff, as traditional media continued its march to be a trophy for billionaires. Sibling Fortune, meanwhile, was scooped up by a Thai businessman.
The gyrations of 2018 and the prior years have taken place against the backdrop of an unprecedented economic expansion going on a decade-long. Rising interest rates, trade wars and stock market drops all point to a recession. As money comes out of the economy, so too will it come out of ad budgets, already disproportionately dumped into Google and Facebook, leaving digital media companies with a tough hand.
It is no surprise that Peretti himself floated the trial balloon late in the year that the biggest digital media companies — BuzzFeed, Group Nine, Vice and Refinery29 — should merge operations. The stated rationale was about negotiating better terms with Facebook and Google. But the real reasoning is more prosaic: Merging back-office and tech operations will wring lots of cost savings (jobs of people) from these companies that need to rationalize their cost bases. The irony, of course, is the original competitive advantage of digital upstarts was that they didn't carry with them the bloated costs of legacy media. Everyone grows up to be their parents, it seems.
It is not all doom and gloom in media as a new year starts. There are those who have built solid businesses — not just money-losing audience engines — by nailing the basics of having strong brands and making money in a variety of ways. Publishers like Complex Networks, DotDash, Bleacher Report, The Information and even old-timers The New York Times and The Washington Post have all, in their own ways, showed the path forward. As Ali points out, this path has never been, and never will be, easy. But the publishers that have quietly laid the groundwork for sustainable businesses will be rewarded in the year ahead as more
The Consolidation Complex
Complex CEO Rich Antoniello has emerged as a clear voice of those who have done the hard work to build media businesses that are sustainable. Early on in 2018, he said that the digital media world was a game of musical chairs, only hundreds were playing for a few chairs. Venture capital was the open bar at this musical chair party, with some people kidding themselves that the good times would last forever. But even before this year, the VCs closed their wallets to new funding — or cut onerous deals with bloated, unprofitable media companies that are now stuck.
The only solution, as Peretti said, is to consolidate. Left unsaid in Peretti's call for consolidation to take place among digital media players is that the obvious strategic buyers — Comcast in BuzzFeed and Vox Media's cases; Disney for Vice; Discovery for Group Nine; Turner for Refinery29 — are not going to shell out money for these companies. That leaves fewer options since the loose talk of IPOs is over. The most likely exit for common VC backers is to roll together companies; Group Nine, which combined Thrillist, NowThis, The Dodo and other Lerer Hippeau-backed properties was a forerunner of this approach.
The lifeline of platform payments, an issue that unites Peretti with old guard like Rupert Murdoch, is unlikely to pan out. Facebook has proven time and again to be an unreliable partner. Mic bet its business at the end of a news program for Facebook Watch for which it got a $5 million fee. Facebook canceled that project as it again reassesses how it approaches video. Publishers have scrambled time and again to respond to the whims of Facebook, only to regularly be left playing the role of Charlie Brown flying through the air as Lucy removes the football at the last minute.
The overall ad market, as dominated by these platforms, will also force together big players. Antoniello talks of a handful of big companies in the market. And most markets do tend to coalesce around five to seven competitors. Beyond that markets tend to operate inefficiently. The digital ad market right now is the opposite: it is functioning as a duopoly (maybe a troika with Amazon's emergence) and then a bunch of others fighting for scraps.
There is little evidence this will change, no matter the scandals that come out about Facebook. Advertisers have shown time and again, they will not back up tough talk with action when it comes to pulling spending from platforms. Until there is a user revolt, Facebook is unlikely to be hurt with advertisers since it's a trove of data, sheer scale and targeting capabilities far outstrip alternatives. Any declines seen on Facebook itself will be made up for with Instagram's continued strength.
That leaves an ad market that is bound to be tough going overall, made possibly tougher by an economic downturn many see coming. The many missed forecasts this year — Vox Media and Vice Media both racked up big misses — have cemented the conventional wisdom: relying on advertising for the overwhelming majority of your business is a fool's errand.
The death of the middle class
Underlying the eulogies for publishers who went away or became shells of themselves was a stark fact: Many brands were part of the vast undifferentiated middle class. Everywhere in the economy, we see the middle squeezed. The actual middle class that powered many middling publishers is itself going extinct, as society divides between the 1 percent and the army of Uber and Lyft drivers hoping to make ends meet. 2018 proved how bad the middle was to occupy.
This was telegraphed in late 2017 with the collapse of Mashable, which started its life as a focused publisher devoted to the emerging social media marketing sector to then, once fattened with venture capital and bigger dreams, start covering Russian incursions into Ukraine. It, and others like it, tried to be everything to everyone, only to find itself meaning very little to anyone.
The only solution for middle-class publishing brands is to verticalize. This is the path New York Media smartly took early. Instead of a magazine monolith, the company spun out vertical brands like The Cut, Vulture, Grub Street and now The Strategist and Intelligencer. Complex, too, has developed franchises like First We Feast and Sneaker Shopping. Verticals will continue to provide some measure of safe haven in the years ahead, as deep ties to specific audiences can give some hope to getting out of the commoditization trap that's faced most independent publishers.
The ad market will continue to be unforgiving to the undifferentiated middle class, as ad buyers look to continue pushing more of their budgets through programmatic channels. Many have blamed programmatic for the predicament many publishers face, but programmatic — like reliance on Facebook — has just exposed many publishing brands for having weak ties to their audiences. In many cases, in fact, the publishers didn't truly have audiences, they had traffic they rented from Facebook. Among the biggest lies publishers have told in the past few years, "We don't buy traffic" ranks rather high.
The diversification push
2018 was the year of diversification. For most publishers, this was already well underway. The Facebook heyday was over. The display ad market cratered long ago. For some publishers, this came to late. But others have worked for years to have a variety of ties to their audiences, ideally direct, as well as a variety of ways to make money.
The rise in subscription models gave some hope. The New York Times crossed 4 million subscribers. The Washington Post is making the model work. The Athletic is proving out the model in sports, attracting rare digital media venture capital in October with a $40 million round to continue building out its local sports verticals with high-quality sportswriters poached from newspapers.
There is, naturally, danger to getting too giddy about the prospect of recurring revenue directly from people. At some point, there is subscription fatigue. Just how many accounts are people expected to have? And more critically, subscriptions tend to top out at less than 5 percent of an audience. That means many subscription programs for big publishers won't make up for the loss in ad revenue. Hopes that platforms will aid in driving subs have, of course, not panned out. There have been middling results from both Google's and Facebook's programs. Apple News remains a platform firmly in the "lots of traffic, not much revenue" bucket. The push for subscriptions will expose many publishers for not having deep enough ties to their audience to warrant a paying relationship. That will mean more cost cuts.
The Trump bump many news publishers saw in subscriptions will continue to cool. Subscription programs tend to start off strong and then settle into a battle of acquisition while trying to mitigate churn. The sheer variety of subscription models, from meters to memberships to donations, speaks to how difficult it is to find the right fit. Some news publishers, from The Guardian to BuzzFeed News, are seeing traction in basically asking for donations as a virtue signaling exercise. Others, like CNN, are looking past paywalls to find membership programs for extra access targeted as specific audience segments.
The race will continue in the year ahead to find other ancillary revenue streams. Commerce emerged as a growth area in 2018, as publishers scrambled to drive affiliate revenue with their own versions of product catalogs. Others pushed out branded merchandise like t-shirts and mugs. This gift shop approach, with some exceptions, is likely to remain firmly in the "incremental" bucket. BuzzFeed bragged about driving $50 million in product sales, but considering typical affiliate fees that's not going to move the needle at a company the size of BuzzFeed.
Others are betting on events, which don't scale well but can be done at good margins and licensing intellectual property. The sheer number of festivals from the likes of PopSugar, Girlboss, Ozy, and New York Media's Vulture speak to this opportunity — and a crowded space. Many hope to somehow replicate the success of a ComplexCon, which has grown into a sprawling cultural celebration of streetwear and hip-hop culture — and now accounts for nearly 10 percent of Complex's annual revenue. More are looking to a version of the Disney model, building franchises that can be used to make money in any number of ways.
The road ahead
The year ahead promises to be a lot quieter. There will be less talk of exploding view counts and chest-thumping over Comscore numbers. Instead, publishers will turn to the hard work of making numbers work. In some cases, this won't be possible. The closings of 2018 will be joined by others in 2019. There will be more cutbacks driven by the cruel math of a depleted ad market.
And there will be bright spots. Differentiated media with diverse business models — and strong audience ties — will continue to do well.
https://staging.digiday.com/?p=314792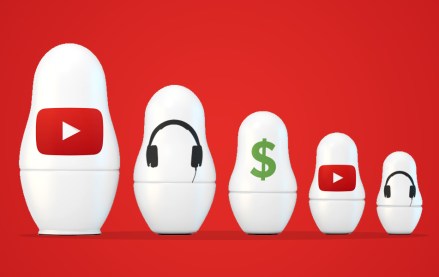 August 17, 2023 • 3 min read
Adalytics Research asks, 'Are YouTube advertisers inadvertently harvesting data from millions of children?'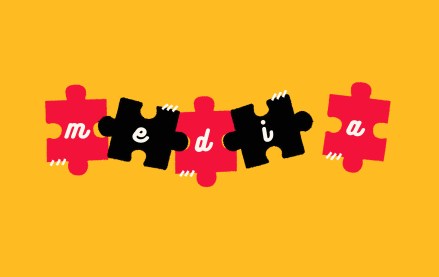 August 17, 2023 • 10 min read
Publishers' Q2 earnings reveal digital advertising is still in a tight spot, but digital subscriptions are picking up steam.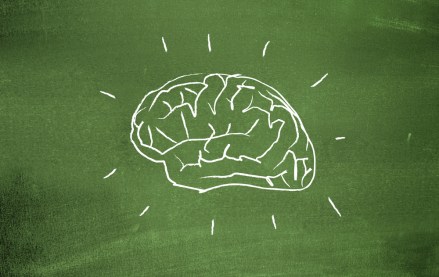 August 17, 2023 • 5 min read
Experts reflect how the failures of social media and online advertising can help the industry improve the next era of innovation.