Bryan Goldberg is the founder of Bustle and Bleacher Report, and an investor in Mic and HelloGiggles. This is the first in a two-part series. Read part two here.

For venture-backed publications, 2014 was a year unlike any other. This has prompted a fever pitch about "what happens next?" Harvard's NiemanLab published a slew of predictions from industry observers. They were well argued, but I disagree with many of them.
In my opinion, the major narrative in 2015 will be revenue. Everything else will be a function of how publishers thrive or struggle to monetize. It will create the sort of shakeout that did not take place in 2014 — a year defined by huge audience growth and some of the greenest shoots that journalism has seen in a long time.
More and more advertising dollars are moving into native digital and mobile. The purpose of this article is to highlight how the great revenue tidal wave will have an impact on some of the key players in the media ecosystem.
The venture-backed media landscape will be hit in a massive way.
The last two years have seen the breathtaking ascent of several media properties that seemingly popped up out of nowhere. Following the lead of socially-optimized sites like BuzzFeed, we watched as Upworthy, Elite Daily, Vox, ViralNova, Distractify, and many other properties put up record audience growth.
This will be the year when people stop caring about their traffic and start paying attention to their revenue capabilities. And what many of them will discover is that making money in digital media is hard. Moreover, many of the tactics and processes that drive audience are no longer tenable in a world of high-CPM advertising revenue.
Simply stated, everything is harder when you have 10 or 20 branded campaigns running in parallel: Sponsored content is often less viral. Broad-voiced content that does well on Facebook is less appealing to advertisers. Related content modules have to be re-irrigated to bring traffic to the sold-out sections. Traffic spikes are useless if they occur on the wrong days. Revenue makes everything harder.
Venture-backed media companies will also be under pressure from their investors. NEA and Spark Capital put a lot of money into Upworthy, and they will expect revenue in 2015. LightSpeed placed a double-bet on media with Mic and Distractify. Greycroft will expect advertising dollars out of EliteDaily. My investors at Bustle will seek the same. All of these sites have raised at forward-looking valuations, and media is unique in that it has very transparent comps that align almost entirely with revenue, not traffic.
What a lot of venture capitalists have failed to realize, however, is that traffic does not correlate very well to revenue. Consider Vice. The most valuable new media company on the planet has a surprisingly small audience on its flagship Vice.com. It's stunning revenue has been driven by outstanding sales execution, product diversification, service offerings, differentiated voice, and marketing leadership, amongst many other competencies. Refinery29 makes about as much revenue as Vox's entire portfolio, despite having a fraction of its traffic.
Rising traffic is great. Facebook has created a massive audience pipeline for publishers, but as we enter 2015, investors and acquirers will start to realize that growth hacking revenue is significantly more complicated than growth hacking traffic. As one prominent media executive told me this fall, "I have no fucking clue how to value a reader anymore."
Watch for 2014's most talked-about digital media publisher, Vox, to be under the greatest pressure of anyone. They just raised a staggering $46 million from private equity firm General Atlantic — and we all know that private equity firms care far more about the bottom line than do venture capitalists. In many ways, the Vox investment will set the tone for 2015. Many pundits wrongly interpreted this as a victory for Vox and media. That was wrong. It was a warning shot, and CEO Jim Bankoff is facing the fight of his life. If he cannot increase revenue substantially in 2015, he and his company will have to answer for it… and the same goes for all the other venture-backed media properties that raised record capital in 2014 (including my own).
Traditional news publishers will not be spared.
The New York Times has done a lot of things right. It is starting to capture a lot of the search and social media traffic that was previously siphoned off by new media competitors. It launched some engaging new products. And, most of all, it is feeling more relevant again. Brands like The Atlantic and The Guardian have fared well too.
In many ways, 2013-2014 was a beautiful spring for the traditional news sites. But the next few years will force them to re-engage in the sort of challenging idealistic conversations that have frustrated them in years past. This is because the revenue narrative is changing fast, and it's unclear how committed they are to aligning "church" and "state."
The New York Times' paid subscriber growth was outstanding in 2014, with roughly 900,000 digital subscribers at year-end. That pace is expected to taper. Digital advertising revenue is less impressive and will now come into focus: $150 million is not nearly enough. There is no reason why the New York Times should be putting up revenue numbers in the same ballpark as publications started less than a decade ago, like HuffingtonPost, Bleacher Report, and BuzzFeed. It should be doing much more.
So what is causing this discrepancy? In order to understand its revenue shortcomings, one can look at its greatest editorial and product victories. And there have been many. The progenitor of its great new content formats was "Snow Fall" two years ago. Later they released the incredible "Shark and Minnow." And their beautiful, intelligent interactive content reached new heights last month with Jodi Kantor's superlative profile of Stanford University's 1994 class.
These works are journalistic feats that cost a great deal to produce, and they generated less direct sponsorship dollars than this BuzzFeed listicle about very naughty pets who get into all sorts of hilarious mischief. In fact, when I first read "Snow Fall," my second reaction was "how the hell is this not sponsored by North Face or Ford Trucks?" (my first reaction was "wow, this is an awesome article.")
One can only guess what sort of conversations are taking place at the New York Times. Or worse, what conversations are not taking place there. The battle between "church" and "state" will ratchet up as advertising revenue pressure grows, and some of these beautiful journalistic efforts lose the revenue battle to BuzzFeed. The great article last week by Kantor was valuable to readers and to our society as a whole. But would Taco Bell want to sponsor an important story about gender injustice? BuzzFeed has not had to worry about this. They are nimble enough to walk fine lines, and their growing journalistic endeavors can be a business loss leader for now. The same is not true at the New York Times.
In a subscription-focused business, journalism is left alone. Everything changes in an advertising-focused business. Wall Street is going to bang down their door for the answers. This will create a cultural crucible for them, and one for which the New Republic and First Look Media could prove an early harbinger. The last two years have been a détente for "church and state." That ends in 2015.
This is the first in a two-part series. Read part two here. 
https://staging.digiday.com/?p=100630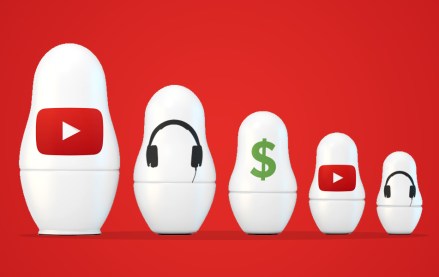 August 17, 2023 • 3 min read
Adalytics Research asks, 'Are YouTube advertisers inadvertently harvesting data from millions of children?'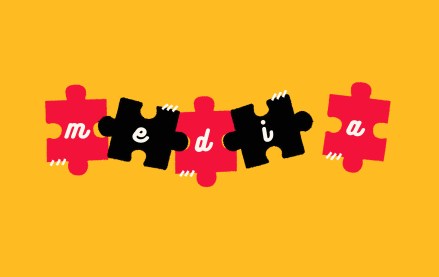 August 17, 2023 • 10 min read
Publishers' Q2 earnings reveal digital advertising is still in a tight spot, but digital subscriptions are picking up steam.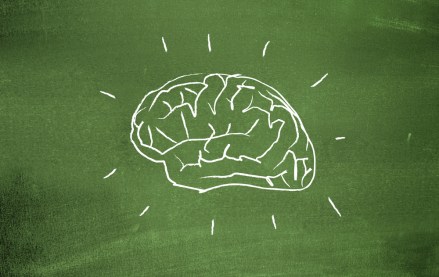 August 17, 2023 • 5 min read
Experts reflect how the failures of social media and online advertising can help the industry improve the next era of innovation.