Execs from Complex, Dotdash and Group Nine on sustainable media in 2019
December 12, 2018 • 8 min read
•
•
At Digiday's Moguls event in Key Biscayne, Florida, in September, we gathered Rich Antoniello, CEO of Complex Networks; Christa Carone, president of Group Nine Media; and Neil Vogel, CEO of Dotdash, for a conversation about the current challenges and future opportunities in digital media. An edited and condensed transcript of our conversation follows.
Lucia Moses: We've heard people have declared the year of the platform, the year of the decreasing reliance on platforms, the year of the consumer. Where do you see things for companies trying to succeed in media?
Rich Antoniello: Everytime someone says it's the year of something, we're guaranteed to run away from that. If you think of anyone who's doing well, they're vertically focused on one thing. We look at the one thing we do — whether it's pivot to video or licensing or subscription models; we are deliberate about whatever we enter or don't. A lot of people chase markets and segments without a strategy.
Neil Vogel: This whole idea of the year of something is people trying to pivot from bad ideas. It's created this narrative that publishing is broken. What you're seeing is companies chasing bad ideas, and the outcome is people who raised too much money and old-line media people that can't quite let it go. That covers like 80 percent of the business. The others are accruing all the benefits. We are one of them.
LM: How do you look at risk?
Christa Carone: I do agree on the year-of-anything, but there's a "but." I joined Group Nine from outside the media world — Xerox, Fidelity. I bought a lot of media and this is the first time I'm selling it. I see how much our product portfolio has changed. We're focused on responsible growth. That's a totally different filter in how you scale a business. People pivoted to video and laid off a massive edit staff and hire video producers — all of a sudden they were in complete dependence on Facebook and then Facebook changes the algorithm. Now you're looking at a much more expensive video production team.
RA: You can't afford to take one bet anymore. You have to have multiple ones. [Jeff] Bezos gets credit for lot of things, but one thing he doesn't is, he has so many new revenue lines. People forgot the Fire phone. That was a multi-billion dollar mistake. People aren't being diversified in their strategy. And I don't mean diversifying revenue streams; I mean hedging bets across the board.
NV: It's more important to know where not to invest. What are we going to be. And when. We have five brands — health, personal finance, tech, health. We spent $26 million in content in the last two years and it's worked because we figured out how to make the best content on the internet for the need. The bets become obvious. I'm not going to bet on Facebook. I am going to bet on Google, Pinterest, Apple News and Flipboard. I might bet on Insta, I'm going to play around with Snap.
LM: It sounds easy now, but what were the challenges along the way?
NV: There were a lot of people saying, 'I don't understand what you're doing, how come 2 percent of your traffic is from Facebook.'
RA: Those are extremely fun conversations.
NV: IAC is populated by extremely smart people that have had incredible success. To tell them I think they're wrong, you gotta stick to your guns. First couple times we did everything wrong. When we had a thesis, they said, 'you think you're right, do that.' I had runway.
LM: Is it hard to explain to your investors what you do and why?
CC: In a way, they're in our business and we help them with their future. Managing expectations of the investors is not a primary concern of ours. It's the benefit of patient money. I had the fortune of working with Fidelity which many people don't realize is a family-run business. They are the most diversified business I've ever been part of. They own a freaking tomato farm in Maine. They have no investors. If you looked at their business story, logical diversification along with patient money really does over time turn into the most successful businesses.
LM: What are some of the other advantages you need today?
RA: There's so little business acumen in the digital space, lack of discipline to believe in the marketplace you're in. I said no to programmatic for so long, and it was the right move because it allowed us to keep premium. We moved into it only when you could do big direct deals.
NV: Of our entire management team, no one ever worked at a publisher before. That's our biggest advantage. So we go to show up and say, why would you possibly do it this way? We're really careful about bringing conventional wisdom into our organization.

CC: The client perspective is a huge advantage for me. You rarely in publisher sales have someone with client-direct experience. When you talk about the client, I'm actually talking about the capital-C client. Agencies are super important. They're needed in our business, but increasingly, they're saying, "I want to understand your audience, help me develop a big idea that's going to resonate with the idea I'm trying to pursue." The second is the business acumen. Striking a balance between when you need procedures without being overly bureaucratic.
LM: Getting back to Facebook, are publishers too defensive when it comes to Facebook?
CC: To Facebook's defense, we overly criticize them because they're not working out of a playbook.
RA: They should bring us into it way more — but have you ever seen a bigger company that iterates faster than them? That complicates the situation because the minute you get good at something, they change it — the algorithm, the monetization strategy.
NV: Why should Facebook or any platform give a shit about any of us? I don't understand why publishers expect Facebook needs to, wants to or has to bring them in the tent.
RA: Because the content fuels these platforms.
NV: I agree but if Facebook's mission is to connect the world, make their users happy, why would they have any bias as to whether great publishing content makes people happy? If dog pictures make people happy, do that.
RA: They want TV dollars. TV dollars are not coming from dog pictures. It's going to come off of our backs — our IP that we develop on that platform.
NV: People got a lot of easy traffic they didn't have to pay for, and now they don't.
LM: Facebook's made a big bet on Watch to get TV dollars. How do you see it panning out?
RA: It's where everyone spends their time. You use three to five apps on your phone. Facebook is a whole bunch of verticalized communities — cricket, lacrosse, the niche-oriented super fan bases — that are not really served on other platforms. Those are the ones that are going to win. I do think Watch is going to work but it's going to be a completely different iteration. It's going to look like a true skinny bundle, a much more verticalized version of YouTube.
CC: I completely agree. These communities of interests — there's a tremendous amount of purchasing power. Marketers need to shift from demographics to psychographics and be much more nimble with their spend. I also think, look at Instagram. There's learnings from Watch that Facebook will be maniacally looking at that can be applied to the platform where they have the audience.
LM: OK, prediction time.
NV: A reckoning is coming. You're going to finally see a lot of the large, traditional guys with great brands that haven't quite made it to where they should get in the hands of people that are going to do stuff with them. On the other side, there's a lot of guys who raised too much money that aren't going to get their return for their investors, but they're going to have to do something, and they're going to end up in the hands of someone who can do a more thoughtful job.
RA: I'm going to go big. One thing that's not been covered is that a lot of the money that was raised in the last 18 months came with a lot of teeth — and I don't think people realized they took money thinking I'll never have to worry about this. You have no clue — it's beyond strings attached. Clawbacks. Ownership structures. Takeovers. There is only one person getting money. That is the core of the reckoning. The other side is, I bet advertisers finally make a delineation between scale and audience. And, you will see for the first time ever advertisers, clients, having direct-to-consumer conversations and the people able to bring that to the table are going to be the winners.
CC: We're already starting to see this trend play out with advertisers. It's just going to build in 2019. The advertiser is taking a bit of a winner-take-all approach, putting their money with fewer partners. Before, it was a lot of experimentation. I'm so used to my spots and dots and my print ads and banners and buttons. Now you're telling me I need to have all these creative partnerships with all these publishers. I'm not staffed to manage all of that. The KPIs really aren't aligned with bottom-of-the-funnel conversion, and I'm overwhelmed with all of the options. So now there's a bit of a back to the future here where I just start with the big idea. Who can connect me with the audience, based on personas and not traditional demographics.
https://staging.digiday.com/?p=315018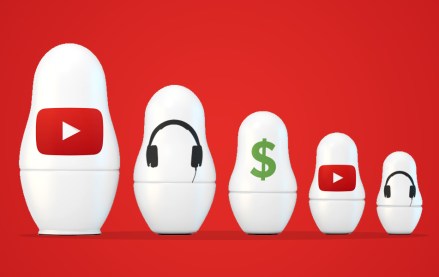 August 17, 2023 • 3 min read
Adalytics Research asks, 'Are YouTube advertisers inadvertently harvesting data from millions of children?'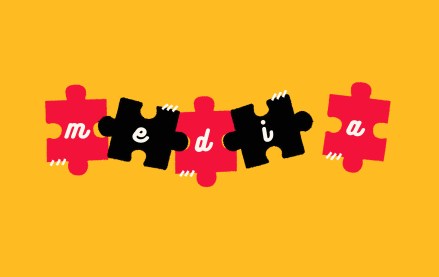 August 17, 2023 • 10 min read
Publishers' Q2 earnings reveal digital advertising is still in a tight spot, but digital subscriptions are picking up steam.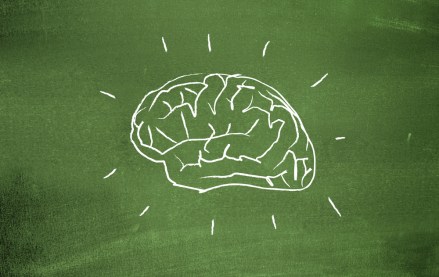 August 17, 2023 • 5 min read
Experts reflect how the failures of social media and online advertising can help the industry improve the next era of innovation.