Cannes Briefing: The storylines that will dominate the conversation at Cannes this year
June 17, 2019 • 7 min read
Welcome to the Digiday Cannes Briefing. Each morning this week, we will bring you the highlights, lowlights and oddities of the Cannes Lions. The Digiday version of the Cannes lion will make his own journey. He's starting the week in big-baller mode. In addition to myself, our coverage is brought you by Sahil Patel and Kerry Flynn. Our goal is to go beyond panel recaps and embargoed awards lists to uncover why the media, Cartier Replica marketing and tech worlds decamp to the Riviera each year to hobnob, make deals and have some fun. Send email with tips and party invitations. (bmorrissey@digiday.com) — Brian Morrissey
To kick things off, here's some coverage for you:
Sahil Patel has a piece from our special Cannes edition of Digiday magazine — find it around town! — on why Cannes this year will be marked by wariness. See, no industry is safe. Story here
Kerry Flynn dives into how Chinese-owned Gen Z app TikTok is dipping its toes into Cannes for the first time. TikTok will come up a lot this week, as marketers trade Gen Z for millennials in their quest to find younger audiences. Story here
Shareen Pathak, who somehow is taking a year off from Cannes, spoke to David Droga about life after selling Droga5 to Accenture — and what it says when one of the top creative agencies is now part of a consulting firm. Expect a lot of talk this week about the fate of agencies in their battle with the consulting giants. Story here
It's not all fun and games. Digiday Research polled 218 industry execs on what they get out of Cannes, and 68% said it is not a boondoggle.
Top storylines
For all of Cannes' undeniable ridiculousness, the week does serve the purpose of being something of an industry bellwether. Beyond the do-gooder sheen, Cannes can serve as a useful place to take the temperature of the industry. Here's some storylines we expect will dominate.
The trust gap
Nobody trusts each other. As Sahil mentions in his story, all players want to get into others' businesses. There will be non-stop conversation around seemingly disparate issues like clients taking marketing work in-house, brand safety, the role of platforms in society. Underpinning all is a trust gap. Publishers have stopped trusting platforms. Marketers don't trust their agencies. Platforms meanwhile don't trust both marketers and publishers to not get governments to do their bidding by hamstringing them with regulations.
The hot new app
Cannes will be a coming out party for two new apps with a lot on the line. One is TikTok, which will promise marketers access to the elusive Gen Z audience. Facebook is for old people, Instagram is dominant and Snapchat is hanging on, but marketers are most intrigued by TikTok. The Chinese-born app has a hold on young people that is like catnip for youth-obsessed marketers. The other app is Quibi, which has dispatched both Jeffrey Katzenberg and Meg Whitman to pitch its ambitious, billion-dollar bet on short form entertainment. Quibi is trying to shake the comparisons to Verizon's awful bet on Go90 and convince a skeptical market that it can succeed in making a mobile-first entertainment company.
Merger mania
Beyond the surface, Cannes is about deals. Some are ad deals, some are job deals, but the big ones are mergers. Expect the talk of Cannes to be around future combinations of both agencies and publishers. The collapsing world of agencies is going to be a hot topic, despite WPP taking out a beach and Publicis returning in full force. The past year has seen unprecedented consolidation of agencies. On the flip side, publishing is undergoing its own fit of consolidation. Cartier Replica Watches See no further than the Warnerhouse, now home to an array of media brands. With platforms bigger than ever, consolidation will be the talk of the town.
— Brian Morrissey
The Digiday Podcast
Each day in Cannes, we'll have a recording of the Digiday Podcast with top publishing executives. Coming up later today: Hearst Magazines president Troy Young. It's been a little less than a year since he was named to the role, and I want to discuss with him the changes he's already made and his roadmap for the rest of the year. Look for it to publish later in the day — and for a link in tomorrow's newsletter.
Digiday in Cannes
We are hosting a pair of live podcasts at the Twitter beach. Please consider joining us.
On Wednesday at 2pm, in a live recording of the Digiday Podcast, I'll speak with Twitter exec Sarah Personette about how Twitter is working with publishers to not just distribute content but actually make money from it. RSVP here.
On Thursday at 1pm, Kerry Flynn will record an episode of Making Marketing with Cartier Replica Twitter's global director of culture and community God-is Rivera and P&G's vp global communications & advocacy Damon Jones for a live edition of Digiday's Making Marketing podcast. RSVP here.
What's in, what's out
We have an annual tradition of tracking what buzzwords, celebrities and oddities will be in — and what will be passé. Here's what we're expecting this year:
Phillip Morris campaigning against smoking : Irony
Handicapping Quibi's prospects : Handicapping Snapchat's prospects
Worrying about Trump : Worrying about a recession
Adult playgrounds : Creativity lounges
CBD-infused drinks : Frosé
Baby boomers talking about Gen Z : Baby boomers talking about millennials
Bulshitting about 5G : Bulshitting about blockchain
See the rest of the list here.
Cannes newcomer tip
Don't go out too hard. This is a long week. Yes, the Riviera is exciting, and you will be surrounded by rosé all day, but if you're at the Gutter Bar at 5am this morning, you are going to pay the price.
Spotted
Cannes is sleepy on a Sunday evening, even more so on the outskirts on the way to Antibes. But at sleepy restaurant Fred l'Eclailler at 10pm Vice co-founder Shane Smith rolled up with a group that included Vice CEO Nancy Dubuc and Vice CRO Dominque Delport. Smith was clearly not new to the place judging by his hearty embrace of a restaurant staffer. A group of about eight had good views of the pétanque courts next to them in the square. How much Vice uses Smith in Cannes, at a time when it is attempting to project a new front, will be a subject to watch here.
Cannes confession
"We'll send a few key people there to do conversations and meetings, Breitling Replica Watches but it's never been a big investment for us where we do some type of event or activation. We're going to make sure some people are present because everyone's there, but we don't treat it as a big splash that has a real impact on ROI." — President of a digital publisher
What to do
The Palais is a mob scene, so check out some smaller, more intimate events along the Croisette. One favorite of ours: Wake Up With The Economist. (It says a lot about Cannes that these start at 10:30am.) The programming here is focused squarely on top marketers, and the environment is casual. More info is here.
But if you have to go to the Palais, be sure to check out "An Insider's Guide to China" with Tencent's Kiki Fan, who promises to give first-hand information on the consumption habits of "hundreds of millions of digital natives" in China. 10am.
Snap CEO Evan Spiegel will interview Reddit CEO Steve Huffman about "human connection, communities and communication on the internet." We're told the hour-long event is private — like Snapchat. 12pm at WPP Beach Stage.
Facebook's Carolyn Everson will sit down with WPP CEO Mark Read, Kimberly-Clark CMO Giuseppina Buonfantino and Digiday alum Tanya Dua to talk about "the biggest topics that will capture conversation for the week." Wonder what that could be. 2:30pm at Facebook Beach.
Calling all data people and the data-curious. Our partners at Salesforce and Datorama are hosting programming about personalization and a cocktail party at the Dato House, 4 La Croisette, starting at 3:30pm. Register here.
Nightcap
5:30pm: Hulu and Spotify will host a "special acoustic performance" by Ciara at a private villa. See if you can get on one of their shuttles by The Martinez or the Palais.
7pm: MediaLink is co-hosting an opening night party with Condé Nast and Google at MediaLink Beach. Music by DJ Millie Cotton.
8:30pm: We are hosting the Digiday Media Leaders Dinner outside Cannes in Grasse. Breitling Replica We'll have a report tomorrow on some choice (anonymous) overheards from the conversation.
10:30pm: Variety and VideoAmp are kicking off Cannes at the rooftop bar of the JW Marriott. дебетовые карты банки
https://staging.digiday.com/?p=338054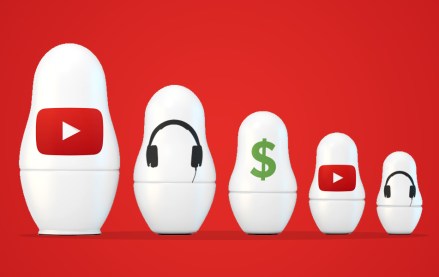 August 17, 2023 • 3 min read
Adalytics Research asks, 'Are YouTube advertisers inadvertently harvesting data from millions of children?'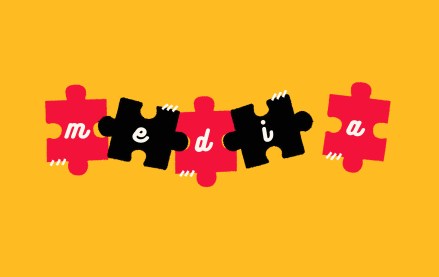 August 17, 2023 • 10 min read
Publishers' Q2 earnings reveal digital advertising is still in a tight spot, but digital subscriptions are picking up steam.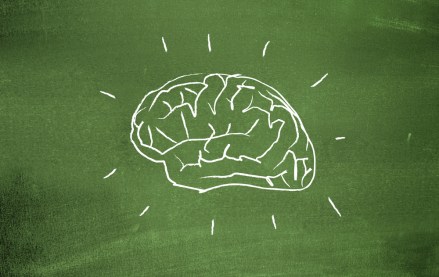 August 17, 2023 • 5 min read
Experts reflect how the failures of social media and online advertising can help the industry improve the next era of innovation.