Cannes Briefing: 5 takeaways from a week in the Riviera
June 21, 2019 • 8 min read
•
•
We've arrived at the end. If you're still in town, take a minute to enjoy a day in Cannes when it's not entirely overrun by the industry.
But before you do, here are some highlights from yesterday:
Snapchat's ferris wheel is two years in the rearview mirror here. Now, the platform is feeling some love from marketers hungry for creative opportunities. Story here
Netflix is off limits to ads, but that isn't stopping ad execs of dreaming of a day when they can buy placements there. Story here
Cannes is about the work, maybe, but it's also about the Riviera: 10% of 168 industry executives polled by Digiday Research said Cannes is about getting a free trip to Europe.
We have enjoyed our week in the Riviera. Hope you enjoyed our newsletter. Patek Philippe Replica If you haven't already, please consider becoming a Digiday+ member for unlimited access to Digiday content, our quarterly magazine, original research and much more. Use CANNES at checkout for a 20% discount. Sign up here
5 takeaways from a week in the Riviera
Cannes is a great time to take stock of the media and marketing industries, even if what is discussed in meeting rooms behind closed doors doesn't reflect the conversations on stages and panels. In many ways, this is an unprecedented time for media and marketing, here are a few themes that were top of mind for industry execs along the Croisette:
Businesses are under threat. Cannes Lions' mission is about celebrating creativity. But the atmosphere outside of the Palais is a bit more nervous. This is because every sector of the media and marketing industry is facing significant challenges, as companies look to get into each other's businesses. Platforms want to take TV ad dollars. TV advertising is getting smarter as networks look to secure more digital ad dollars. Ad agencies are threatened by consultancies as an increasing number of clients consider moving marketing in house. The list goes on.
"Everyone is looking over their shoulders, it's been a part of [the one-on-one] conversations in some form or another," said a top sales executive at a major ad tech company.
While some companies are on the defensive, others are on the attack. Facebook COO Sheryl Sandberg, who spent another year in Cannes talking about the work the company is doing in improving its platform, said "targeted advertising is under attack" during a press event. She said Facebook, Patek Philippe Replica Watches as a fully ad-supported company, is committed to combating that.
TV is angling for a big comeback. NBCUniversal tripled its presence at Cannes Lions this year in a bid to reach more creative agencies; the company also brought "SNL" creator Lorne Michaels and producers and writers from its shows to demonstrate the company's ability to create high-end programming — and how it can make those resources available to advertisers. Other major TV companies including Comcast, WarnerMedia and RTL Group had bigger presences in Cannes this year with dedicated beach spaces and villas.
As TV advertising becomes smarter and influenced by more data, many in legacy media are confident that they will be able to take ad dollars from platforms. Unlike platforms, linear and streaming TV has premium content and is brand safe, the argument goes. "The Empire strikes back," said Stephane Coruble, managing director of RTL AdConnect, the ad sales division of European broadcaster RTL Group, during a panel session on the future of TV advertising.
Marketers will continue spending on platforms. Across the week, brand executives were happy to talk about how platforms need to do more to improve brand safety. But don't expect many to pull dollars from Facebook or Google and YouTube for any meaningful amount of time — if they do at all. Two prominent marketers — one an executive at a hotel chain and one a CPG brand manager — hesitated to say they would move money from platforms to TV due to ongoing brand safety issues on Facebook and Google/YouTube. Granted, both of these marketers said they still spend significantly on TV, but the value of performance marketing on these social channels is hard to ignore when you want to get someone to pay for a hotel room or some pasta.
Consultancies are a threat, but maybe not an alternative just yet. Outwardly, the consultancies appeared to have a quiet week at Cannes. Accenture Interactive had a yacht, but that was about it for public activations from consultancies. What agencies can't seem to agree on is how much of a threat consultancies actually pose. The president of one top ad agency said he's not concerned about consultancies because most can't offer the same level of service spanning creative strategy, production and actual campaign execution. Another top agency executive was less dismissive of consultancies, but acknowledged that there are ways for agencies to remain vital to clients.
"All of the holding companies are scared," said the second agency executive. "But I don't think clients see consultancies as an alternative."
Data, data, data. But what data? The award for the most annoying word during Cannes Lions — well, second-most annoying after "storyliving" — is data. It felt like every panel on TV centered on data; conversations about improving brand safety on platforms couldn't ignore the ongoing misuse of data. What was sometimes difficult to glean is exactly what type of data was important to media companies, marketers, agencies and others on panels across the Croisette.
To some degree, the prominence of data is a byproduct of more companies getting into businesses that rely on data. Cheap Audemars Piguet Replica TV networks are moving past age and gender demos to offer more data-backed advertising on linear and digital screens; phone companies are promising access to a ton of first-party mobile data to build significant ad businesses. Data has never been more important in media and marketing, but there could have been more specifics on exactly what type of data is important for companies across the industry, and why that is the case.
— Sahil Patel
Cannes awards
Best reintroduction: Vice presented its more grown-up self with a reorganized leadership team under Nancy Duboc.
Best activation: Page Six for its coffee cart parked in front of the Carlton. Simple is often better.
Worst creativity: The ad tech companies marketing themselves in the harbor for the most part didn't focus enough on the creative. Puns have their place, but "metrics you Cannes monetize" does not.
Surprise moderator: Evan Spiegel made his moderator debut, first with Reddit CEO and cofounder Steve Huffman about online communities and then LA artist Alex Israel.
Best brand space: News Corp constructed an entire two-story house, dubbed the Journal House, at the end of the pier holding the ad tech boats. The views were great, and the whole experience felt a lot less ridiculous than being on a boat.
Best party: Nas at Spotify, which was a boon to yacht row (welcoming those who couldn't get in).
Most curious decision: Inviting former Cambridge Analytica boss Alexander Nix to speak at the Palais, and trying to frame that conversation around "morality" and "ethics." (it ended up getting canceled).
Biggest on-stage talking point: Gender equality and diversity must be taken seriously by all companies.
Most ubiquitous presence: Marc Pritchard. The P&G marketing chief seemingly spoke non-stop.
NYT's Sebastian Tomich: Podcasts are a $10m+ business for the Times
The New York Times limits ads in its hit podcast "The Daily" to just three, but that hasn't hurt its growing podcast advertising business. Across all audio, the Times now has an "eight figure" ad business, according to Sebastian Tomich, The New York Times global head of advertising. A highlight:
"Audio has been huge for us. It's a meaningful, eight-figure business. It's beneficial to both [subscriptions and advertising] businesses. We're now promoting subscriptions on The Daily The audience oftentimes is not the core New York Times subscriber. They're oftentimes younger."
Newcomer tip
Getting an Uber out of Cannes is a total mess. Everyone is in the same situation. Instead, take the 210 express bus to the airport. The trip will take the same amount of time, the bus is nice and goes right to the terminal — and it's reliable. Buses leave from near the City Hall.
Overheard
"Sheryl [Sandberg] hasn't said anything new in three years." — Agency president
"Can't wait until they tell us that are bonuses are gonna be low this year. We can't afford this." — Employee of a company that has a yacht
"Not being an agency in Cannes is the best thing ever." — Former agency CEO
Spotted
Sheryl Sandberg dining at Bruno Oger, just outside Cannes, with Serena Williams. The Digiday Advertising Leaders Dinner was taking place just around the corner in the restaurant.
Twitter's Sarah Personette on Trump's tweets
Try as he might, Digiday's editor-in-chief Brian Morrissey couldn't get Twitter's head of global client solutions Sarah Personette to admit that President Donald Trump's use of Twitter as his preferred form of the bully pulpit was great marketing for the service. But she did allow, Audemars Piguet Replica Watches in a roundabout way, that Trump does show marketers what works in a conversational environment like Twitter. A highlight from our live podcast with her:
"What the president is demonstrating is a transition in the way that political leaders connect with an audience. This is just the way communication happens today. The most successful brands on the platform are those that are authentic and conversational with people, and you're seeing that with political leaders."
What to do
Amazon and Huge are hosting live judging of the "Change for Good" Hackathon where the brief challenged agencies to design tech solution for the world's environmental problems. Digiday's Kerry Flynn is one of the judges. The Terrace Stage of Palais at 10:30am.
TikTok's U.S. marketing director Stefan Heinrich is speaking about activism on social with two TikTok creators. Palais at 11:45am.
NBCU's ad sales chief Linda Yaccarino will interview "SNL" creator Lorne Michaels about "storytelling." It's unclear what Michaels' thoughts are on storyliving. Palais at 1pm.
Executives from MedMen and Mekanism along with actor Jesse Williams with talk about cannabis culture and current ad campaigns in that industry. Palais II at 3:15pm.
Nightcap:
If you're still in town, you might as well cap it off with a doubleheader of the Carlton and the Gutter Bar. машина в кредит без взноса
https://staging.digiday.com/?p=338710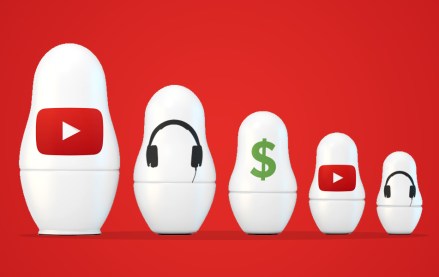 August 17, 2023 • 3 min read
•
•
Adalytics Research asks, 'Are YouTube advertisers inadvertently harvesting data from millions of children?'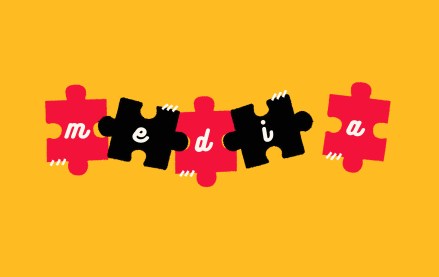 August 17, 2023 • 10 min read
•
•
Publishers' Q2 earnings reveal digital advertising is still in a tight spot, but digital subscriptions are picking up steam.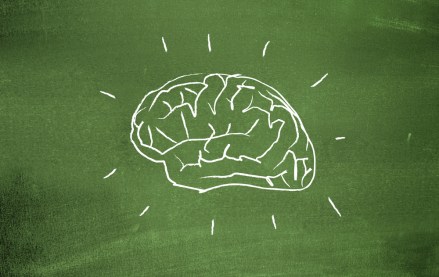 August 17, 2023 • 5 min read
•
•
Experts reflect how the failures of social media and online advertising can help the industry improve the next era of innovation.