Business Insider shifts to focus on business as Insider brand takes lifestyle, general news content
August 22, 2018 • 9 min read
•
•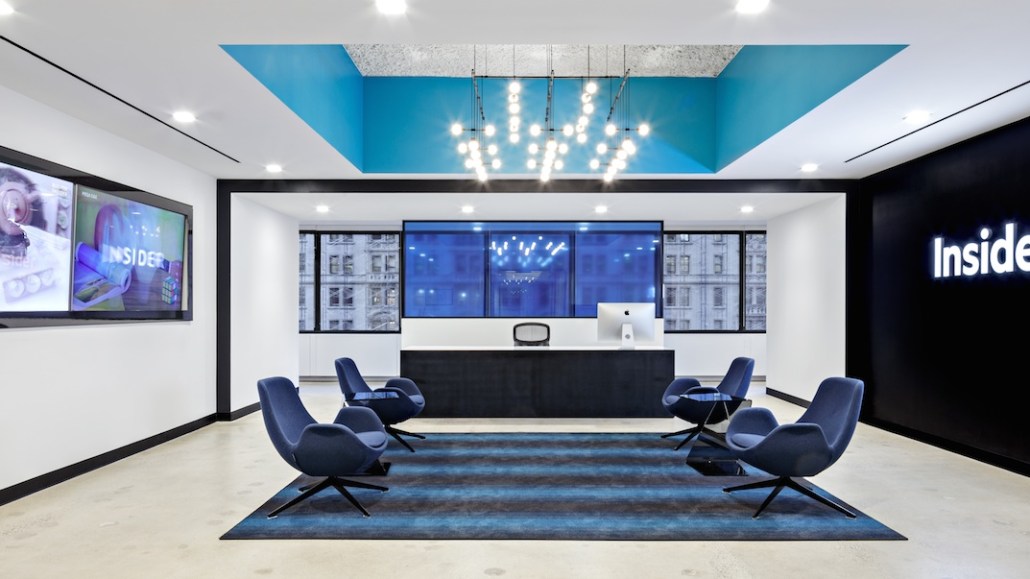 Business Insider has over the past three years expanded outside of its core business coverage to general interest news, and now it's reorganizing to reflect that shift.
In an expansive memo that went out to staff this morning, Nicholas Carlson, the global editor in chief of Insider and Business Insider as well as the chief content officer of the parent company Insider Inc., said some BI editorial teams — politics, news and military/defense — would be moving over to the Insider team.
The shift sharpens the distinction between BI and Insider, which publishes on everything from cars to dessert to cheese, initially mostly in the form of social video designed for Facebook. Insider subsequently launched its own site. That content expansion has helped make the company financial healthy, as Carlson wrote, and that vertical strategy is still in place. Meanwhile, BI last fall rolled out BI Prime, a subscription model, putting some of BI's hard-core business coverage behind a paywall.
BI and Insider parent company Axel Springer recently reported that BI was profitable for the first half of the year.
If all that sounds like BI is being taken down a notch, Carlson insisted to staff that's not the case — in the second half of the memo, he said BI has ambitious goals to be the best-read source of business journalism. To that end, he said, it's planning to hire "dozens of people" at BI over the next few quarters to grow its coverage in areas including investing, finance, media, auto and Hollywood.
Further downplaying the move, Carlson said that the politics, news and military/defense teams will still report to the same people as before — they'll just be publishing their stories inside the Insider CMS instead of the BI CMS.
The changes also seem to line up with the company's direction into subscriptions. It could be confusing for readers to run up against the BI Prime paywall given the dichotomy between those hard-core business stories and BI's made-for-social, fluffier fare that, like BuzzFeed, helped define it in its early days. The decision to make a stronger separation between the two newsrooms could be seen as a way to underline the difference between the two sides — and make the value proposition of BI Prime clearer.
Here's the full memo from Carlson, sent to Digiday by an Insider staffer:
Hello!
Congratulations on the stunning work so far this summer. We had a record 4 billion video views in July. We're on a record pace for visitors to our websites this month.
But it's really no surprise our numbers are so high. We're doing some incredible reporting and storytelling. Every day seems to bring a new Tesla and Moviepass scoop. We have a massive hit Facebook show, Travel Dares. Our new podcast, Household Name, is a hit with audiences and critics.
But that's not the reason for this note.
I'm emailing you because I made some big announcements at our newsroom meeting yesterday and I wanted to send around a recap.
Let's start with the headlines:
We are moving some teams from the Business Insider editorial team onto the INSIDER editorial team.Specifically, BI's politics, news, and mil/defense teams are officially joining the INSIDER newsroom.
We own INSIDER.com. It's live today. Go try it! @insider.com emails are coming soon.
We are making major investments in Business Insider. We have plans to add dozens of people to the Business Insider newsroom within the next few quarters.
Here's a bit of context. In 2015, we decided that we wanted to keep investing injournalism beyond our core business coverage. We wanted to do this without diluting the Business Insider brand.
So we launched INSIDER. We wanted INSIDER to eventually cover everything from news to sports, politics to science, celebrity to style, and so on. But we decided to start with just a few lifestyle topics, because it would be too hard to do everything at once with such a small team.
Today, I'm happy to report that audience engagement with INSIDER is huge, and early experiments with increasing its breadth of coverage beyond just lifestyle have only yielded more audience attention. INSIDER's success has helped to make the entire company financially healthy.
So it's time for INSIDER to take the next step toward becoming the giant – and influential – general-interest publication we believe it can be.
To bring it to life, we are going to need people on the INSIDER team to cover topics not currently on the site.
That's why BI's politics, news, and mil/def teams are officially joining the INSIDER newsroom.
Some details:
Brett Logiurato will now report into Julie Zeveloff West. His new title is Executive Editor, INSIDER.
Pam Engel will continue reporting to Brett. She also has a new title: News Director, INSIDER.
Pam will be responsible for INSIDER's global news coverage. That means that in addition to her current teams she will also be working closely with news editors Julie Gerstein and Rebecca Harrington in New York, Kieran Corcoran in London, Bryan Logan in LA, and our news team in Australia.
We are promoting Megan Willett to Executive Editor for INSIDER. She will continue to oversee the site's lifestyle and culture coverage.
Everyone on the mil/def, news, and politics teams will continue to report to whomever they report to now. (In fact, life is changing very little for these folks. The biggest change is that they will soon start publishing their stories in the INSIDER CMS instead of the Business Insider CMS.)
Josh Barro will remain a columnist on Business Insider and continue to report to me.
There are no changes to any of our video teams.
BI's sports team, and parts of its science and entertainment teams, will eventually move to INSIDER.
Moving teams away from Business Insider may feel like we are diminishing the publication. But in fact the opposite is true.
We have equally ambitious plans for Business Insider.
You all should be very proud of what Business Insider is today: the most-read business news site in the world. But we're not done yet. We also want to be the world's very best and best-loved source of business journalism. An admittedly ambitious goal.
What will that look like?
When the business leaders of today and tomorrow get push alerts that matter, they'll be from Business Insider. When those leaders wake up and seek out what they need to know for the day, they will grab their phone and load our homepage. When a CEO needs to explain a controversial merger, she'll go on our news shows. Employees at every company that matters will read us because we will tell them what management is doing before – and better than – management can. Investors will read us for the same reason. And the customers and clients of those companies will too.
Smart, ambitious people around the world will read us, watch us, and listen to us for another very important reason: to learn how to succeed. At work. At home. For their companies. For themselves. And they'll also read us to learn about what to do with their money … which watch to buy, or laptop to buy, or house to buy, or vacation to go on.
To bring that vision even closer to reality, we are embarking on a massive investment in the Business Insider newsroom.
US EIC Alyson Shontell, executive editor Matt Turner, and UK EIC Jim Edwards have a plan to hire dozens of people across teams including (but not limited to!) features and investigations, copy editing, investing, personal finance, careers, executive lifestyle, finance, markets, retail, Hollywood, media, autos, airlines, industrials, big agriculture, and enterprise tech.
We are moving on these hires already. We can't bring in all those people at once. We need to be careful adding people, to make sure they are of the same quality as you all. But we are moving.
We've talked about two publications today, but we're all one team: Insider Inc.
The vision for Insider Inc. is sustainable, impactful journalism, at scale, for the digital era.
The world has many great publications.
Two of my biggest inspirations have been TIME and The Washington Post, because both started in much weaker positions than we are in now and have become towering institutions.
TIME was started by two Yale grads in their early twenties. The company almost died several times. For a while it had to move to Ohio to reduce costs. Later, a cofounder died. But TIME flourished and soon launched Fortune, LIFE, and Sports Illustrated. The influence and impact of those publications changed history.
We all know The Washington Post as the newspaper that, under owner Katherine Graham and editor Ben Bradlee, published the Pentagon Papers and then Woodward and Bernstein's Watergate investigation.
But when Graham's father, Eugene Meyer, bought the post decades before, it was the fourth newspaper out of five in town. The smart set read The Washington Star, and the masses read the afternoon papers. The Post struggled for two decades before merging with another newspaper, the Times Herald. Then it was on sound financial footing. But it still wasn't another ~20 years before Ben Bradlee became editor and published the stories we've heard of today.
I mention all that just to say that while we have big challenges ahead, we are decades ahead of where TIME and the Washington Post were at a decade old.
Our trajectory is historical.
I also bring up these publications to say that, while the world has many great publications, almost all of them were built on business models and a way of life that has disappeared. Newsstands are going. TV ratings are dropping. Magazine subscribers are canceling.
Companies that were built on those behaviors are, over the next several decades, going to struggle to survive and/or maintain the quality of their journalism because they are enterprises built for the twentieth century.
It's up to us and a few worthy competitors to figure out sustainable journalism at scale in the digital era.
I don't think I need to convince any of you how important journalism is. Not just because it informs people, but also because it inspires them.
And that's why our mission is to inform and inspire.
I'm extremely excited to be on that mission with all of you.
Thanks for your time. Please reach me with any questions or thoughts.
https://staging.digiday.com/?p=300065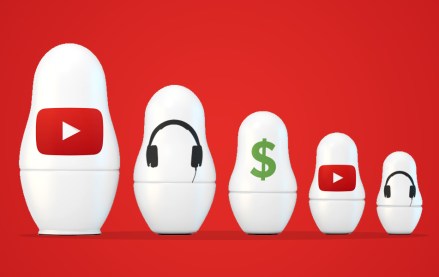 August 17, 2023 • 3 min read
Adalytics Research asks, 'Are YouTube advertisers inadvertently harvesting data from millions of children?'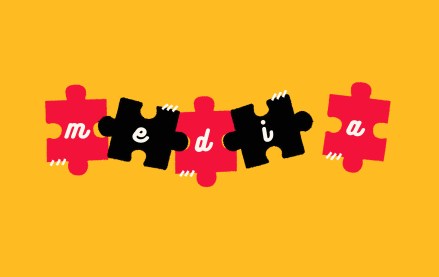 August 17, 2023 • 10 min read
Publishers' Q2 earnings reveal digital advertising is still in a tight spot, but digital subscriptions are picking up steam.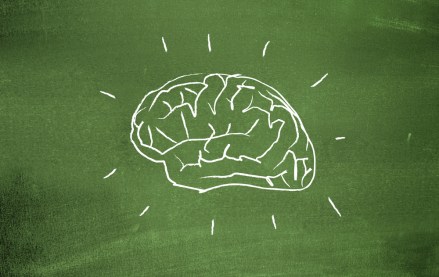 August 17, 2023 • 5 min read
Experts reflect how the failures of social media and online advertising can help the industry improve the next era of innovation.