From war zone to boardroom: The improbable rise of BroadbandTV's Shahrzad Rafati
May 26, 2015 • 11 min read
•
•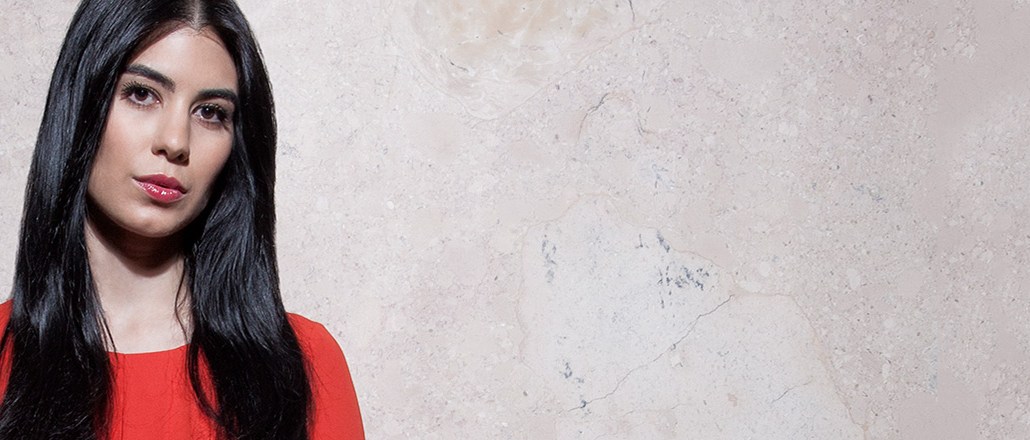 Born in 1979 Tehran, Shahrzad Rafati opened her eyes as revolution roiled. Later, during the Iran-Iraq war, Shahrzad and her older brother Shahram often played in a hallway, away from windows — in case they shattered in bombing raids.
Today Rafati, 35, fights her battles on a very different front. Rafati has spent the last decade building BroadbandTV, a Vancouver, Canada-based media company that draws more than 4 billion monthly video views across the 32,000 creators in its network.
With Rafati at the helm as founder and CEO, in 10 years BroadbandTV has become a powerful force in online video — both in content and in under-the-hood tech — with scale rivaling Disney's Maker Studios and Otter Media's Fullscreen. The company has gained significant traction in the gaming, kids and music verticals, and it secured hefty financial backing from European media giant RTL Group. Poised for rapid growth, it's currently hammering out the details of major partnerships with one of the world's largest media companies and one of the biggest hospitality brands. (The discussions are ongoing, so Rafati would only disclose the details off-the-record.)
In other words, BroadbandTV has a lot going for it these days. But the company's biggest asset is arguably Rafati herself.
"She has the strength and energy of six grown men," said Hamed Shahbazi, CEO of TIO Networks, a longtime mentor of Rafati's and BroadbandTV's first investor. "Her charisma really bowls you over."
Other powerful media and tech supporters include Harald Ludwig, who sits on the board at Lionsgate, and Marc Benioff, CEO of $50 billion cloud computing company Salesforce.com. They form an unlikely cadre of mentors to a woman who, at 17, without much money or English proficiency, left her friends and family behind to move to Vancouver. She sought the freedom and opportunity a shrewd, ambitious girl couldn't find in Iran.
"I decided to get out and follow my dreams."
Rafati comes from a family of entrepreneurs. Her mother, Hourah Moslehi, built her own textiles company; her father, Iraj Rafati, founded a real estate company. They had a comfortable life in Tehran before the Iranian Revolution. But they were not immune from the harsh realities of war.
The Iran-Iraq war, which followed the revolution, cost more than a million lives from 1980 to 1988, eight traumatic years that scarred the citizens of both countries. Everyone knew someone who suffered collateral damage, whether they died in bombing raids or were hit with tear gas, said Rafati.
"You don't really know how much stress and trauma that is until you get out of it," said Rafati. "But one of the greatest things, going through the war, is you adapt to your environment and make the best out of it. You learn not to take things for granted."
As the bombing of Tehran persisted, Rafati's parents fled the capital to a village north of the city. It was safer, but it wasn't an easy life for Rafati. She excelled in academics, but as a young teenager, she grew frustrated with the society's rigid strictures, particularly on women. Her devout nationalism faded.
"The society does not provide you real choice," said Rafati. "If you want to start your own business tomorrow, or go learn something new, it's so challenging to study what you're passionate about and be in charge of your life. So I decided to finish high school as quickly as possible, get out and follow my dreams."
Welcome to Vancouver
In defiance of her parents' wishes, Rafati arrived in Vancouver in 1996, invited by a friend from school — and drawn by the fact that it was a top-ranked city by the U.N. But she barely spoke English, had no family there, and was financially independent for the first time in her life.
"[My parents] wanted to challenge me after I moved, to see if I'd stay or quit, because they thought I was too young to live on my own," said Rafati. "I had to get a job from day one when I went there, to show that I'm very strong to my parents, that I really wanted to do this, even though at night I was really scared, deep down inside."
Rafati arrived at the wrong time of year to enroll in school, so instead she took an English class, got a job tutoring Persian students in math, then enrolled in the University of British Columbia to study computer science the following year.
"At the time, I actually couldn't afford to buy a computer," she said. "I was having this conversation with my boyfriend at the time — what if I just got the keyboard and practiced typing, and I could just get the rest of it later? He laughed at me. But he was such a sweetheart; he actually got me the whole computer."
Despite initial struggles with programming, Rafati became one of the top students in her class. She also found time to work with UNICEF to help the organization build out its databases in Vancouver. Rafati would start her own non-profit, Make Change, which aimed to connect non-governmental organizations and community-based organizations with donors through the Web. That company failed, which Rafati attributes to a lack of funding and regulatory knowledge, but not before partnering with Make-A-Wish and UNICEF.
"Being involved with all of these projects taught me that whatever I want to do, my goal is to make an impact in this life, to empower people," said Rafati.
The evolution of BroadbandTV
BroadbandTV got its start as a hardware company. Inspired by a trip to the 2005 Consumer Electronics show, Rafati saw an opportunity to deliver video through Web-connected set-top boxes.
But after just four months, Rafati decided that making and selling hardware was not the right path for her startup. Not only was her background in software, but the cost model for running a media software company is more favorable and scalable, she said. So she pivoted.
The new plan: Create software that would redefine how companies thought about piracy. Rafati saw an enormous opportunity in playing peacemaker between large video organizations and their fans. She built audio- and video-recognition technology that worked across most major video platforms at the time, including YouTube, enabling companies to claim and monetize fan-uploaded content, rather than simply pull it down.
"It was very tough," said Rafati. "Everybody was looking at piracy and the fans like they were enemies."
Rafati had to find an organization open to this radical new approach, help it create a substantial new revenue stream and turn that into a strong case study for other companies. That key client for BroadbandTV turned out to be the NBA. It started as a trial in 2007, rolled into an agreement, and has become more substantial with each renewal, said Shahbazi. That deal helped BroadbandTV land other big clients, including A&E and Sony Pictures.
"The NBA deal was very formative in many ways, demonstrating a big degree of sophistication behind the company," said TIO Networks' Shahbazi, who sits on the BroadbandTV board. "She saw the opportunity, she went for it, and she had the goods to back it up."
But BroadbandTV was also landing plenty of small clients: individual creators who wanted to monetize their videos on YouTube or elsewhere. This was a tiny component of BroadbandTV's business in 2007, but as the years progressed, some video makers began to garner video views in the millions — then the tens of millions. And BroadbandTV would, more slowly, find itself pivoting once again.
The modern BroadbandTV
Now Rafati runs a company that employs 210 people full-time, contracts with another 150 consultants and talent reps, and helps 32,000 video creators make money on the Web. As a multichannel network (MCN), BroadbandTV represents online video makers who post content to YouTube and other platforms, packaging them for advertisers in exchange for a slice of their income. It runs high-scale media campaigns across its whole network, as well as custom campaigns built around its most influential YouTube stars.
BroadbandTV works with individual creators such as Sonja Reid, whose "OMGitsfirefoxx" YouTube channel is part of BroadbandTV's gaming-focused "TGN" network and has 497,000 subscribers. But it also represents other media companies, like WorldstarHipHop, which is part of BroadbandTV's hip-hop-focused "Opposition" network and boasts 622,000 subscribers on YouTube.
BroadbandTV is working to build these networks into well-known brands. A pitch deck explaining BroadbandTV draws comparisons to Viacom (which operates Comedy Central, MTV, Nick, Spike and others) and Vice (which runs Vice News, Fightland, Noisey and Thump). BroadbandTV has video networks for gaming (TGN), hip-hop (Opposition), electronic dance music (Wimsic), lifestyle (Kandesa) and kids programming (HooplaKidz). But despite their aggregate scale, building these verticals into prominent brands will prove challenging, as BroadbandTV doesn't directly program the vast majority of its channels.
Beyond branded verticals, the primary differentiator for BroadbandTV in the MCN space is its tech. It continues to offer rights-management tech for media companies with the NBA, Sony, A&E and FremantleMedia as clients. While YouTube has since built its "Content ID" system, which works similarly, BroadbandTV can offer its clients solutions that make fan-uploaded content, creator content and media companies' own content play nicely together, funneling viewers from one video to another, more valuable destination.
"You can't forget about the guy uploading the highlights from the baseball game," said Rafati. "You can drive people from that content to the premium channels to the original shows. It's all combined."
And for its 32,000 content partners, BroadbandTV has developed a new tool called VISO Catalyst to help creators, publishers and brands optimize their audience development and content monetization. The platform enables content makers to collaborate through a project marketplace, add foreign-language components to reach global audiences, and see revenue estimates for the month, among other features.
"BroadbandTV has really focused on how to optimize and monetize around data," said Paul Kontonis, executive director of the Global Online Video Association. "The technology they've built is really robust."
RTL Group, a European media conglomerate, which owns FremantleMedia, pumped $36 million into BroadbandTV in June 2013 for a 51 percent stake in the company. RTL is a valuable strategic partner for Rafati, given its stake in 52 television channels across Europe and Asia. RTL also owns a majority stake in programmatic video ad platform SpotXchange, as well as fashion-focused MCN StyleHaul.
"It was really the scale and the tech component which seduced us [to invest in BroadbandTV]," said Guillaume de Posch, co-CEO of RTL Group. "And obviously these startups need people with strong visions to drive and develop them. And we had this combination of these three elements."
RTL wasn't the only company courting BroadbandTV. There were a dozen or so interested parties, according to Harald Ludwig, CEO of Macluan Capital and a Lionsgate board member, who helped Rafati vet potential investors. Most of them weren't a good fit.
"At a lot of these organizations, you do become an employee rather than an entrepreneur," said Ludwig. "She's the type of individual that has a mind that's so fast, energetic and laser-focused that you really don't want to create any impediments to that. RTL obviously gave her the independence to be able to manage, pursue and grow her vision, as well as the opportunity to get involved in some other areas of [RTL owner] Bertelsmann, particularly on the tech investment side."
First Canada, then the world
BroadbandTV has become global company. Today it has offices in the U.S., Canada, Brazil, Mexico, India, France and, recently, Japan. It's not unusual for Rafati to travel across the world to clinch a deal on a moment's notice. Earlier this year, after months of acquisition negotiations with the owners of Mumbai-based YoBoHo, a kids-focused MCN, the conversation "bumped into problems," recounted RTL's de Posch. So he suggested a meeting halfway between Mumbai and Vancouver in his hometown of Brussels. She flew in that night, met with the founder in the morning, and, after a few hours, BroadbandTV clinched the deal to buy YoBoHo. "I'll always remember that afternoon," said de Posch.
"She can talk like a machine gun, extremely eloquently about her business," he said. "She's very young and already highly versed into the space in which we operate. I like what she brings to the table in terms of understanding this new MCN space."
Despite her jam-packed schedule, Rafati squeezes in time to write about entrepreneurship for the Wall Street Journal, Fortune and Wired. As an immigrant, a woman and the CEO of a growing media company, she knows her voice carries a lot of weight.
"I want to inspire others to think, this is not impossible," said Rafati. "If you do have the passion for it and you're willing to work hard, you can do this. I want to remove that element of fear for a lot of people."
Her message has resonated with powerful supporters, including President Obama, who met Rafati alongside a small group of tech entrepreneurs earlier this year. She's also found an ally in Marc Benioff, CEO of Salesforce.com, whom she met at this year's Consumer Electronics Show.
"You can see that she's self-made," said Benioff. "No one did anything for her, but she persevered, and now she walks through walls and she can get anything done. We need more examples of great women leaders who are not afraid. We need more Shahrzad Rafatis."
Images courtesy of BroadbandTV
https://staging.digiday.com/?p=118953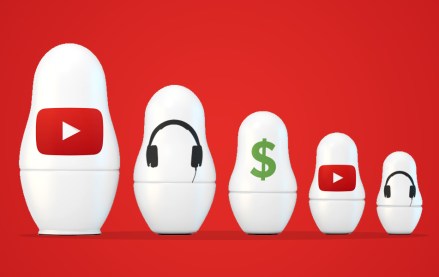 August 17, 2023 • 3 min read
Adalytics Research asks, 'Are YouTube advertisers inadvertently harvesting data from millions of children?'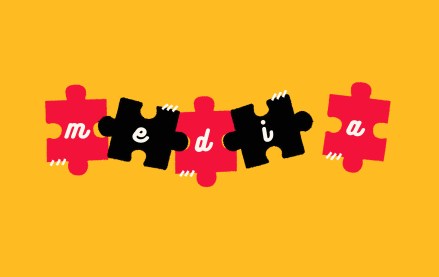 August 17, 2023 • 10 min read
Publishers' Q2 earnings reveal digital advertising is still in a tight spot, but digital subscriptions are picking up steam.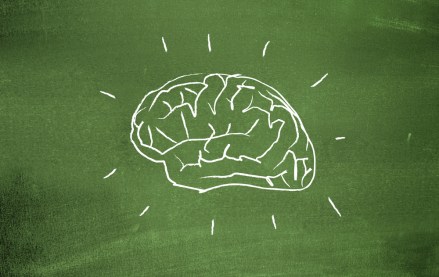 August 17, 2023 • 5 min read
Experts reflect how the failures of social media and online advertising can help the industry improve the next era of innovation.