Opportunism knocks: Marketers and media take on Google
March 24, 2017 • 7 min read
•
•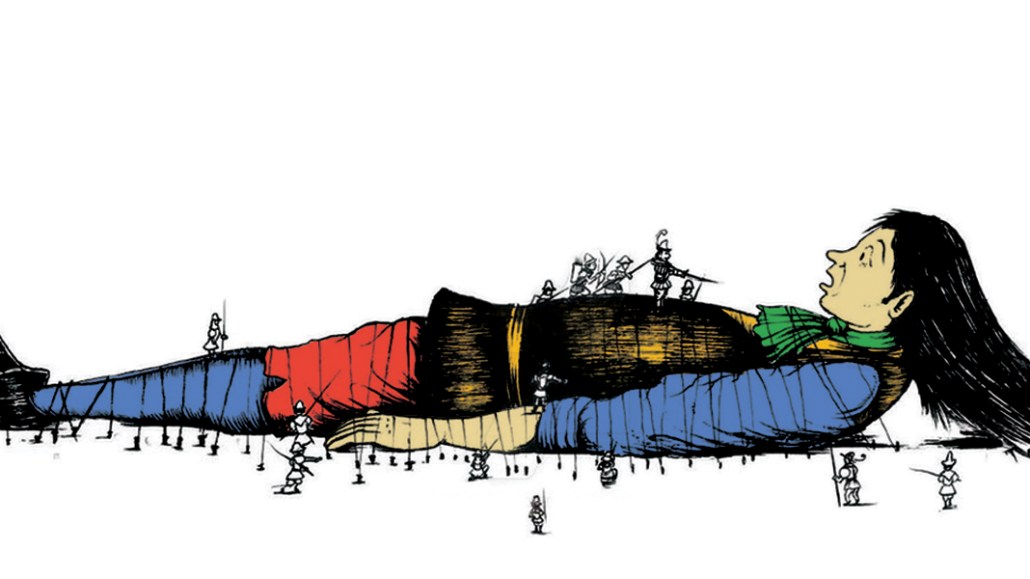 It's open season on the duopoly.
In the past week, a flood of brands from AT&T to Verizon to Johnson & Johnson have pulled ad campaigns from Google-owned YouTube because they don't want their ads appearing next to objectionable videos. Alongside the Google brouhaha, there's been growing pressure on fellow platform giant Facebook; both have been targets of derision for permitting the distribution of fake news and walling off access to their data.
It's unlikely that brands are only now waking up to the dark corners of the internet. After all, advertising on YouTube has always been a bit of a dice roll. Back in 2011, Digiday reported how Microsoft MSN ads were appearing next to an animation of a guy beating up his girlfriend, while Sprint had an overlay ad on a robot porn video.
But now, everyone has an axe to grind.
For brands, it's about leverage against the humongous power of Google, and finally showing it who's boss.
For publishers, it's the opportunity to get some power back.
For agencies, it's being able to reassure their clients they weren't asleep at the wheel and are taking brand safety very, very seriously.
Everyone has ulterior motives, and the finger-pointing among all these groups abounds. On the record, executives all recite their lines of outrage with genuine feeling. On background, many will tell you, in effect, this is all for show.
"Nobody on the brand side cares until they're presented with the facts and someone starts saying something. Brands have for a long time wanted to have their cake and eat it, too: Get a low-cost deal but also a brand-safe environment," said an agency buyer. A senior agency exec echoed, "The clients are more worried about being outed than they are about the underlying issue."
Same as it ever was.
'Third force' of digital marketing
Amid all this noise, Verizon and AT&T announced Wednesday they would halt non-search ad spending because of brand safety concerns. The two are out to try and create a "third force" of marketing power against Google and Facebook. Verizon's deal to buy Yahoo for $4.8 billion is part of that battle — a challenge against the two behemoths which swallowed up 70 percent of the digital advertising in the U.S. in the third quarter of 2016.
EMarketer estimates that Verizon-plus-AOL-plus-Yahoo will sell about $3.7 billion in advertising next year — that's more than Microsoft's $3.3 billion, but way behind Google and Facebook at $28.8 billion and $12.7 billion, respectively.
There's no doubt that Google is powerful. But for brands, this is starting to look a lot more like the start of a negotiation — platforms have become powerful, but brands still hold a lot of the cards, and they want to play them. The biggest marketer, P&G, has demanded that platforms follow the Media Rating Council standards worldwide — and says that just because platforms and publishers have different measurement metrics, there's no reason to put up with an excess of confusion. "Head fakes" like "privacy concerns" and "it's not designed for mobile" are also not to be tolerated, P&G brand chief Marc Pritchard said at a speech at the ANA.
The backlash is happening against a zeitgeist of trutherism around digital advertising: A growing movement that says digital advertising at its core is suspect because of how much fraud and murkiness is in the space.
"The drip effect of bad news around digital media and each story feeds on the next and prevailing wisdom starts to make it OK to ask the obvious questions about digital media," said Greg March, CEO of media buying agency Noble People. "Whereas a few years ago you might've had these questions, asking them made you 'traditional' in an environment where being modern, digital, leveraging big data was currency for marketing departments."
In a classic response, one agency exec said brand safety concerns were reason enough for marketers to pull their spending. But the exec, offering to give an "honest answer" without attribution, added that they were only acting now because of bad press suggesting they were inadvertently supporting things "terrible things" like terrorism or weapons with their ads.
'Google doesn't have your back'
Agencies have long lived in terror of the screenshot arriving in the morning, with a client demanding to know how exactly their ads ended up on [fill in the blank with something obscene, offensive, or combination of terrible].
Once The Times of London — owned by Google enemy Rupert Murdoch, by the way — published an expose on YouTube ads, agencies were eager to come out in front as the brave gatekeepers of brand safety. In a statement, Publicis Media Exchange took a tough stance, saying Google "needs to start listening to its customers' concerns and adjust behaviors to reestablish trust." PMX said it's "demanded" substantial details by March 24 of how Google will ensure a brand safe environment.
"The value of the agency, which has been questioned over the years because places like Google tell clients they don't need agencies, has now come back to haunt them," the most recently aforementioned agency exec said. "The agency job was always to protect our clients and Google as well as other media owners don't like that, so they want us out of the way. Now clients see that we can actually help to protect them."
The recent news "certainly lends credibility to our story, which is that Google does not have your back," said another agency buyer. "These companies are trying to sell you something."
Agencies need to share in the blame for using programmatic to drive big-scale buys against cookied audiences, though, said Jonathan Mendez, founder and CEO of Yieldbot, an ad-tech company that lets advertisers buy display ads via search-style keywords — and yes, competes with Google.
"There is a groundswell of concern from brands about the lack of transparency about where exactly their ads are running that started last year," Mendez said. "It's made worse by programmatic buyers and DSPs that are not prepared technically or do not have the desire to share impression level URL data. Brands are spending too much in digital now not to be paying attention to this level of detail. The flip side to this is that brands will have to pay more for higher quality digital inventory and they need to ask themselves if they are prepared to do that."
One publishing sales veteran put it more cynically and perhaps truthfully: "The uproar is from the agencies: 'Crap, we now have to work instead of just blindly placing buys with Google and going to dinners and concerts.'"
Publishers at the gate
Among media companies, too, opportunism is knocking. The duopoly's dominance has been a particular sore spot for publishers, which are left to fight over the digital ad scraps that don't go to Facebook and Google, and which get scant revenue in exchange for the content they distribute to platforms generally. No wonder, then, that publishers are eager to leverage the situation. They're getting beaten, and beaten badly, and the chance to pile on Google is just too good to pass up.
Let's not forget this all began with the story published by News Corp, which has long needled Google. News Corp quickly circulated CEO Robert Thomson's citing Times of London reports to obliquely criticize Google and Facebook. It is all very circular.
Brian Wieser, analyst at Pivotal, who downgraded Google's parent Alphabet on Monday because of brand safety issues in the U.K., noted that many of the media outlets reporting about the debacle there are themselves entities that have been hurt by the Google dominance. Wieser said he expects those publishers "will be all too happy to highlight future brand safety failings, negatively impacting brands."
Jim Bankoff, chairman and CEO of Vox Media, has been out pitching Vox Media's Concert premium ad marketplace with NBCU and Condé Nast. "We see this as an opportunity," he said. No doubt many of his peers are out telling the same story.
https://staging.digiday.com/?p=229047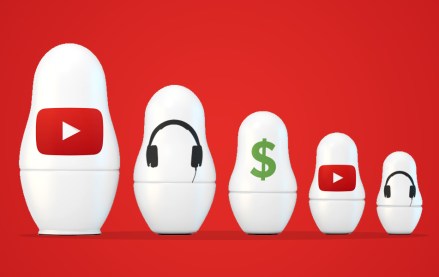 August 17, 2023 • 3 min read
Adalytics Research asks, 'Are YouTube advertisers inadvertently harvesting data from millions of children?'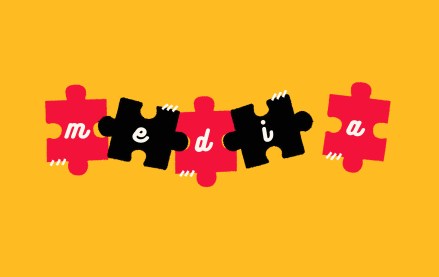 August 17, 2023 • 10 min read
Publishers' Q2 earnings reveal digital advertising is still in a tight spot, but digital subscriptions are picking up steam.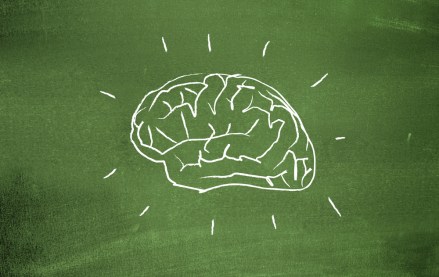 August 17, 2023 • 5 min read
Experts reflect how the failures of social media and online advertising can help the industry improve the next era of innovation.