Autopsy: Why Microsoft's ad business withered
July 1, 2015 • 6 min read
•
•
Photo: http://www.shutterstock.com/pic-192399455/stock-photo-grungy-photo-of-feet-with-toe-tag-on-a-morgue-table.html?src=vXFAH6U0iT8VVsOqe0X4PQ-1-6
On Tuesday, Microsoft said that it was handing over its ad sales business to AOL, capping off the company's gradual retreat from the space. With the deal AOL (now owned by Verizon) controls Microsoft's ad-supported businesses, including MSN.com, Outlook and Xbox video. It doesn't, however, touch Microsoft's Bing search business, which the company isn't letting go of.
Microsoft's foray into advertising can be called a misstep if you're feeling charitable and a major strategic blunder if not. The company was long thought a sleeping giant of the ad business, constantly making big pronouncements, seemingly having every advantage to serve as a counterweight to the growing power of Google, and even garnering the goodwill of advertisers and publishers alike wary of Google's growing might. And yet, with a whimper this week, Microsoft beat a hasty retreat from an ad market it once seemed poise to dominate.
The retreat, while noteworthy, came as little surprise to ad industry observers, who have long shook their heads at Microsoft's many missteps in the market. Just this year in Cannes, Microsoft was a diminished presence, its logo still adorning attendees' lanyards but with a prime beach spot that was often closed and far quieter than in past years.
Here's a brief autopsy of Microsoft's digital advertising journey, and where things went wrong.
Advertising was a bad fit for Microsoft's culture and business.
Microsoft, at its heart, is a software company. While the company spent nearly a decade chasing tablets and smartphones, those businesses didn't exactly mesh with Microsoft's core business of selling software licenses. The new Microsoft under CEO Satya Nadella is more focused and is shedding non-core businesses — including advertising.
"The margins in advertising are also much lower than software licensing, which is extremely lucrative, so even though Microsoft may have wanted to have a stake in the growth of the Internet, it would have dragged down overall margins even if it had been moderately successful," said Jackdaw Research analyst Jan Dawson.
There were cultural disconnects as well. Mixpo CEO Charlie Tillinghast, who led MSNBC.com from 1999 to 2013, said that Microsoft, despite its early success with MSN, was never a media company, which complicated its ability to understand and respond to online media's rapid evolution. MSN started as an AOL-like subscription service before pivoting to an online portal in the vein of Yahoo's homepage. When it comes to media, Tillinghast said, Microsoft has always played defense.
"They were always chasing somebody and not really succeeding. With advertising, Microsoft never had a unique vision of its own," Tillinghast said.
Microsoft spent too much time and money chasing Google.
While Microsoft is often painted as a laggard in its response to the Internet's rise, it was comparatively early to display advertising. It launched Microsoft Advertising back in 1995 with the goal of monetizing its stable of Web destinations, which included Expedia and MSN.com.
That leadership position started to ebb around 2001. Google's rapid command of search threatened to marginalize Microsoft, putting the company in defense mode and forcing it to focus on search advertising at the expense of its display business.
Empirical Media managing director Steve Goldberg, who was Microsoft Advertising's first hire, said that this is where Microsoft went wrong. "Search as a war that Microsoft couldn't win. They misunderstood their ability to compete. Its over-interest in search is how it lost display."
While Microsoft chased search, Google made a big play for display advertising with its $3.1 billion acquisition of DoubleClick in early 2007. Microsoft, which was also a DoubleClick suitor, lost the deal after CEO Steve Ballmer balked at the company's price tag "It was Microsoft's deal to lose," said a source familiar with the negotiations. "Things would be very different for Microsoft had that gone through."
The disastrous aQuantive acquisition was, well, disastrous.
No singular event epitomized Microsoft's advertising missteps more than its bungled defensive acquisition of display ad company aQuantive. Scooped up for $6 billion just a month after Google bought DoubleClick for nearly half the price, aQuantive was Microsoft's largest acquisition before it spent $8.5 billion on Skype in 2011. But the acquisition never lived up to its price tag, to put it mildly. In 2012 Microsoft posted a $6.2 billion write down for aQuantive's assets, which "did not accelerate growth to the degree anticipated," as Microsoft said at the time.
Mixpo's Tillinghast said that aQuantive's failure was also a product of its being rolled into Microsoft's existing media business, rather than the other way around. "Microsoft's culture took it apart. If you have to make an acquisition to get a foothold in a space, then the people you buy probably know a lot more about that space than you do."
What's more, Microsoft gave up on aQuantive, which included the set of Atlas advertiser tools. Instead, it sold Atlas to Facebook, which has improbably revived Atlas to serve as a credible counterweight to Google.
"The problem isn't that Microsoft couldn't cut it with advertising; the problem is that Microsoft bet on a business that is largely dying — premium display," said Zemanta CEO Todd Sawicki. "It should have bet on ad-serving software, and if it had bet on that and killed the media business back then, it would stand today as a truly fascinating counter-weight to Doubleclick."
Microsoft's warring factions made it hard to work with.
Microsoft's advertising challenges were larger than just advertising. The company's management structure has long had a reputation for fostering competition over collaboration. Illustrated, it's a pyramid of isolated units with guns pointed at each other, as the drawing below demonstrates.
"There was a tremendous amount of internal competition between the MSN team, the Windows team and the Internet Explorer team. It was ruthless and unending," Goldberg said of Microsoft circa 1995. "People were just extraordinarily aggressive about making sure their goals were attended to."
That organizational disarray, a function of and contributor to Microsoft's strategic tumult over the last 10 years, trickled down to Microsoft's ad business, which former partners say wasn't easy to work with. Microsoft was also bleeding executives, making things even rougher for outsiders.
"Anytime you wanted to talk with someone over there about the ad network, you'd talk to someone who was a senior director on the ad network, and someone else who directed the media network," said Kirby Winfield, who worked with Microsoft while at Marchex and AdXpose. "I would walk in there with a million-dollar check and could not get anyone to take it."
https://staging.digiday.com/?p=124029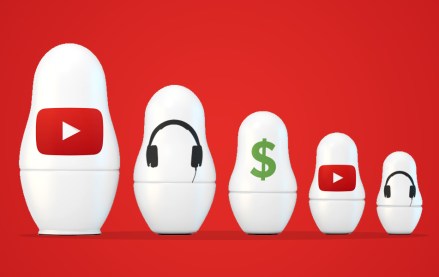 August 17, 2023 • 3 min read
Adalytics Research asks, 'Are YouTube advertisers inadvertently harvesting data from millions of children?'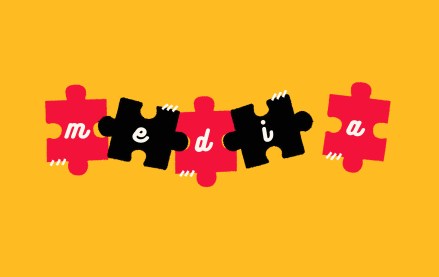 August 17, 2023 • 10 min read
Publishers' Q2 earnings reveal digital advertising is still in a tight spot, but digital subscriptions are picking up steam.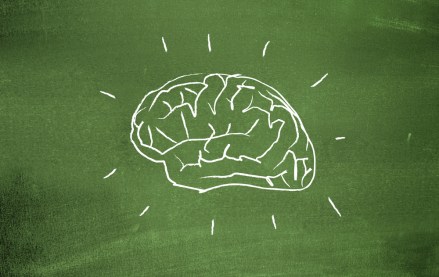 August 17, 2023 • 5 min read
Experts reflect how the failures of social media and online advertising can help the industry improve the next era of innovation.