Walker Jacobs runs digital ad sales for all of Turner's properties, including everything from TBS.com to CartoonNetwork.com. In addition, Jacob's purview includes the digital operations for several major Turner partners, including the NBA, Nascar and Sports Illustrated. He spoke to Digiday about the prospects for live video on the Web, the future for original video, and why publishers should be wary of the moves to audience-buying via ad exchanges.
Now that it's been a few months, can you tell us about how Turner's first experience with March Madness on Demand went and what the company learned from the process?
Setting up a sales organization to sell such a high-profile event for digital for two major media companies was a little bit daunting for all of us. We were greeted with a skeptical marketplace, and we pulled it off so seamlessly. You have to give CBS a lot of credit — because it could have been a total mess, and in fact it was an awesome experience. Clients felt like their service level was at an all-time high. As for performance, the numbers speak for themselves. Revenues were up significantly. In terms of audience, a lot of skeptics even within our two companies were thinking, "what is going to happen to the online audience when you broadcast every game nationally?" The theory that the need for MMOD would be diminished proved to be a fallacy. Usage numbers were up across the board. TV ratings hit a six-year high, and online numbers were off the charts. There was tremendous at-work usage. Another big story was how huge mobile was this year. We made a strategic decision that we weren't going to charge for mobile and tablet viewing. Instead we ran a full commercial load and had two official mobile sponsors, Buick and HP. We saw approximately a 25-percent lift on mobile viewing. That's a huge number. When you have great programming, people will watch it on whatever device is available to them. And having a commercial load more similar to television proved to be a winning strategy for live sports; the reason it works is that with natural ad breaks a user is conditioned to expect a normal ad load.
Is MMOD a unique and ultimately something that just could never be replicated, or do you think we'll ever see other leagues like the NBA put all of their games online for free? Or are the subscription revenues too compelling and the cable-provider conflicts too thorny?
As for other leagues, I would never say never. But we are first and foremost a cable TV company. Selling commercial time on TV and the Web is a big part of our business. And having a successful partnership with our MSOs is also a big part of business, and we have to consider that.
What are your thoughts on original Web content? I know you guys have tested some branded entertainment series tied to sports? We haven't seen you trying to launch any original Web dramas from TNT, for example.
With original content, we've probably been a little bit different in our approach. There have been a lot of high-profile failures in that world to be frank. Everybody talks about the I Love Lucy moment in that space, and it's pretty clear that hasn't happened. That's not a game we're playing in. As a content company, we use the Web in interesting and unique ways. The costs and risks involved with original Web video shows are often disproportionate when there is a better way to do it. An example for us is Adult Swim. We test 10 or 20 pilots online and let fans vote. The best ones make it on air. These are not necessarily shows that have been commissioned for the Web. We're leveraging an exisitng audience that aligns with our core business in a really smart way. In sports, our approach to original programming is a lot different. We've done several shows for Nascar with brands like Jim Beam and Armorall that provide off-track access to drivers, and those are a big success. We also have a live show on and around the track, and we have a pre-race show on Nascar.com every week. What we're not doing is trying to swing for the fences: hiring actors, commissioning scripts, doing Hollywood shoots. The economics just don't make sense for us. We're in a position where we don't have to do that.
About three years ago, you guys decided to launch your own ad network and not let anyone else sell your inventory. How's that going?
Taking full control of all of our inventory probably was the most strategic decision we've made in our digital business in the last five years. It's not only a way to better monetize effectively, but it bolsters our position in the business. Full control allows us to give advertisers comfort. It's not just perception, it's reality. We haven't spent a lot of time the last four years apologizing [for bad screenshots]. We've had none of those problems; we've just opted out of that marketplace.
What is your take on this trend toward private exchanges? That seems to be a way for traditional publishers to try and get in on the audience-buying game with more control.
With private exchanges, I'm sort of taking a wait-and-see approach. I'm an interested observer from the outside. I'm highly skeptical of branded publishers that believe they can have a secondary non-premium revenue stream that peacefully co-exists with their core business. It very much looks like they're offering a perfect substitute for their core product where the key metrics are low price and audience. Having audience become the currency just broadens your competitive set infinitely. By widening things that way, it has a tremendous commoditizing effect. It drives down pricing and volume. So I'll believe it when I see it. Right now I don't see it ending well. At all of these traditional media companies, the people making the decisions are the digital guys, the innovators, the ones who understand the future. And everyone's reading about where VC money is going, etc. None of the leadership at these companies wants to appear slow to adapt, slow to embrace technology. Sitting in my position, there's just wave after wave for sales people and consultants for these tech vendors to find their way into the cracks of our building, and it's very, very tough to stand tall against that kind of momentum. I'm not 100-percent sure that it's necessarily strategic. It's more like, let's just put a lot of chips on the roulette table.
https://staging.digiday.com/?p=3889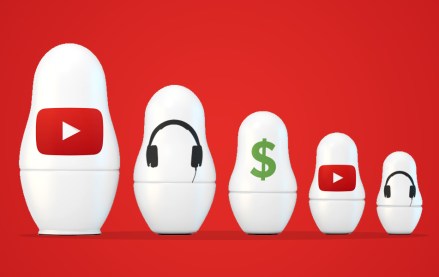 August 17, 2023 • 3 min read
Adalytics Research asks, 'Are YouTube advertisers inadvertently harvesting data from millions of children?'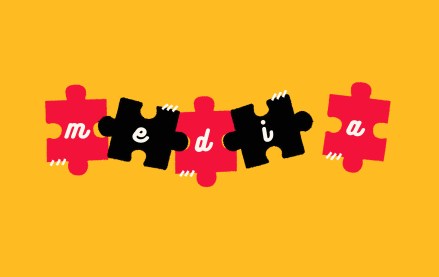 August 17, 2023 • 10 min read
Publishers' Q2 earnings reveal digital advertising is still in a tight spot, but digital subscriptions are picking up steam.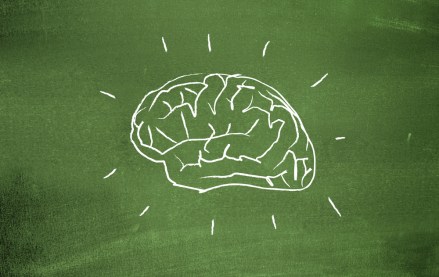 August 17, 2023 • 5 min read
Experts reflect how the failures of social media and online advertising can help the industry improve the next era of innovation.