Tweets may be limited to 140 characters, but the breadth of hellish backfire one misguided post can cause is incalculable. 
One false tweet can lead to death threats if you choose to dress up as a Boston bombing victim for Halloween. It can close down your dental practice if you killed a beloved African lion. And it will undoubtedly get you fired, if you're a PR professional behind a racially insensitive share. Brands are not immune. Just think of AT&T, when in 2013 it chose the anniversary of Sept. 11 as a moment prime for product placement, or Kenneth Cole, which used protests in Egypt as a chance to promote its spring collection.
"It's incredible when you think about how many ignorant comments are made on a given day," said David Clinton Wills, a social media and pop culture professor at NYU. "Those that are strung along and hung up to dry — it seems totally random."
It's been repeated over and over: What you share on Twitter and other forms of social media sticks with you. It can outlive you, even, and, most importantly, once deleted, it's never fully erased.
Walter Palmer, who killed the aforementioned protected and well-known lion Cecil in South Africa on July 1, most recently became the target of international contempt about a month after a photo was posted online of him posing with the dead lion's body. Rage exploded on Twitter around the hashtag #CecilTheLion — 1.2 million tweets have been sent since July 11, according to Brandwatch — but the anger quickly spread off of social media. Palmer's dental practice remains closed, the words "lion killer" were spray-painted onto his garage door, and he hasn't been seen in public since.
#WalterPalmer tied a dead animal to a vehicle in order to lure #CecilTheLion out of a national park. #WorldLionDay pic.twitter.com/PiA0XN58FK

— peta2 (@peta2) August 10, 2015
"On Facebook, and more enclosed forums, there isn't really a lynching mob because you've chosen your mob," said Wills. "But the disconnect between private and public space on Twitter, that's fascinating. It's much more vulnerable to getting picked up."
These Twitter "lynch mobs" inevitably spin out of control. Regardless of how reprehensible the perpetrator's initial act was, the ultimate punishment for those lambasted on social media usually doesn't fit the crime. That's what disgraced public relations professional Justine Sacco was quoted as saying in a New York Times article by Jon Ronson, the author of 2015's "So You've Been Publicly Shamed."
Sacco, the senior director of corporate communications at IAC at the time, posted to her 170 Twitter followers on Dec. 20, 2013: "Going to Africa. Hope I don't get AIDS. Just kidding. I'm white!"
Then she shut off her phone and boarded her flight. A top-trending hashtag, #HasJustineLandedYet, was waiting for her at the airport when she landed. Sacco immediately lost her job and became a public figure — the poster child of American ignorance.
I liked it better when we were destroying Justine Sacco's life. This whole dentist/lion thing doesn't have the #HasJustineLandedYet suspense — Nate St. Pierre (@NateStPierre) August 5, 2015
According to Will McInnes, CMO at Brandwatch, there are a few distinct ingredients that can yank a tweet out of a person's inner circle and shoot it into the social stratosphere, to be torn apart by the rest of the world. First, it must center around a topic able to incite passion and interest. Then, there must be a group ready and willing to jump into public outcry, given the chance. Finally, it must be a small and compact enough instance for people to understand.
"We, as consumers, have a cognitive bias where we only respond to numbers that are small enough for us to wrap our heads around," he said. "We get so mad about one lion rather than the entire wildlife. It's much easier for us to react to a simple narrative than an entrenched issue."
Wills echoed that statement in comparing the outrage around Sacco's tweet to the underground nature of Black Twitter.
"The fundamental essence of Black Twitter is a critique that black issues and the concerns of the black community get no uptake in the mainstream Twitter conversation," he said. "How does one comment from a white woman get so much more attention than an actual reality of people living in the United States?"
The answer is due, in part, to the "randomness" of it all. If Sam Biddle at Gawker-owned Valleywag, who wrote the post "And Now, a Funny Holiday Joke From IAC's P.R. Boss," hadn't been tipped off about Sacco's tweet, it could have flown under the radar, her flight to Africa as mundane as any. The lion-killing dentist's offenses were much more egregious, but PETA was still there to put him on blast.
BREAKING: Man who killed #CecilTheLion reportedly spent $55,000 to shoot & kill the much-loved lion with bow & arrow. https://t.co/sIuwtYu4MJ

— PETA (@peta) July 28, 2015
When a trending Twitter hashtag turns venomous, it also serves as a lesson to brands' social media accounts that are always elbowing their way into conversations on the platform.
"Brands have to be incredibly, incredibly careful when it comes to joining in on really hot topics on Twitter. Even when it's a positive topic, the brand is forcing its way in," said Jason Stein, founder and CEO of social media company Laundry Service. "You have to have a reason to be supporting it that bubbles back up to your brand."
Beanie Baby brand Ty got involved in the Cecil the Lion conversation when it created a plush toy in the animal's memory.
Ty Warner introduces Cecil™ the Lion Beanie Baby®. All proceeds will go to WildCRU: https://t.co/EjhFInW9Y0 pic.twitter.com/nXVeos2PNw

— Ty Inc (@TyInc) August 3, 2015
The move, while opportunistic, saved face by donating all, not some, of the proceeds to the Wildlife Conservation research unit.
Moving forward, McInnes is hopeful that the mob mentality of the Twitterverse will be more likely to consider consequences and less likely to ruin lives — he said as we become more "socially smart," we'll learn to manage this behavior.
Stein isn't convinced.
"As long as people have access to information, a way to express themselves, and other people to band with them, I don't see this going away," he said. "The good thing is, passionate reactions can be as positive as they are negative. We've seen amazing things happen in this vein."
https://staging.digiday.com/?p=130778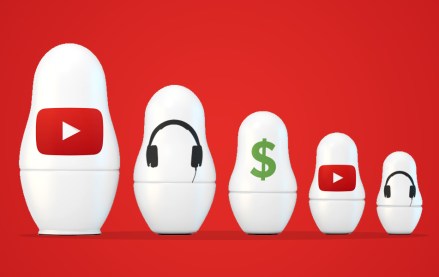 August 17, 2023 • 3 min read
Adalytics Research asks, 'Are YouTube advertisers inadvertently harvesting data from millions of children?'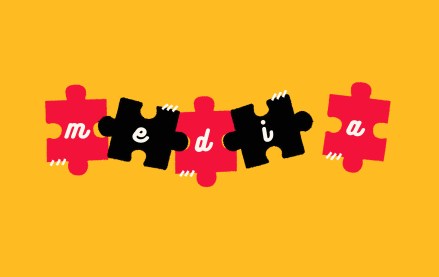 August 17, 2023 • 10 min read
Publishers' Q2 earnings reveal digital advertising is still in a tight spot, but digital subscriptions are picking up steam.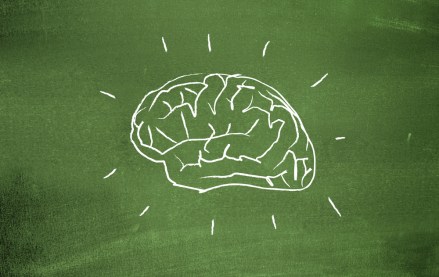 August 17, 2023 • 5 min read
Experts reflect how the failures of social media and online advertising can help the industry improve the next era of innovation.