Almost famous: The semi-glamorous life of emerging YouTube stars
February 20, 2015 • 10 min read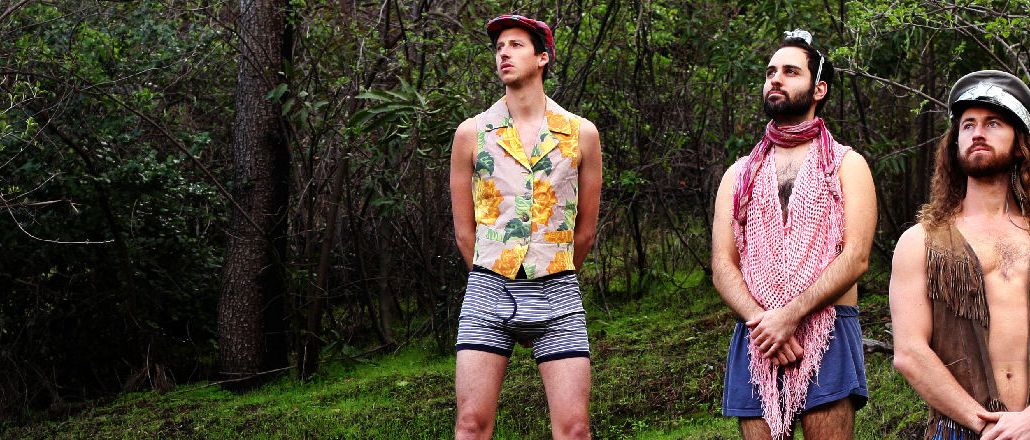 One chilly morning in early February, The Kloons holed up inside an empty Brooklyn restaurant. A YouTube comedy trio, the group was shooting the latest installment of its "Switching Bodies" series, where Kloons member Mitch Lewis swaps souls with his girlfriend Lauren Zakrin. In the sketch, they experience life through each others' eyes in some strange "Freaky Friday" scenario.
For most people, watching a bearded dude complain as if he's a petite, red-headed girl is a weird way to spend an afternoon. But it's another normal day for The Kloons, a group of emerging YouTube stars.
After four and a half years of creating comedy sketches for YouTube, The Kloons have amassed 217,000 subscribers on the video-streaming platform. They create and post two new videos each month, which translates into 460,000 monthly video views for the channel, according to YouTube analytics platform OpenSlate.
The numbers are good and going in the right direction, but The Kloons are not rolling in money, living the high life of the YouTube elite. Not yet, anyway. The three friends are on the cusp of turning their passion project into a full-time gig. 2015 is the year they bet their livelihoods on a YouTube channel.
The Kloons, conceived
The Kloons met on their first day at the University of California, Irvine in 2004, where they roomed together all four years of college. Mitch Lewis and Greg Washburn studied theater while Nik Kazoura studied environmental engineering. At their spring graduation four years later, none of them had any idea how to write a comedy sketch or shoot a half-decent video.
Lewis and Washburn ended up in New York, while Kazoura landed in Los Angeles. Washburn went to one "Hamlet" audition, but it didn't feel right. "The idea of begging to be part of other people's productions seemed like a waste of time," he said.
Then Washburn and Lewis arrived at a transformative idea, one that has informed the last five years of their lives: "Fuck applying for stuff. Let's make our own thing."
"It was just the right amount of naïvety," said Washburn. "We had no idea how to do it, which was perfect. I think if we knew how much of a shitshow it was going to be, if we had a snapshot of the next five years, we may have said no."
They went out and bought their first camera, a Canon Rebel T2i. Kazoura had recommended it because of its technical capabilities. But Washburn realized it could also shoot in 30 frames a second, which he assumed "was obviously better" than 24 frames a second, the standard setting for filmmakers. It wasn't.
"It was a mistake we didn't make again," said Washburn.
That first video, "The Pilgrim Project," shows Lewis wandering in and around the subway, acting oddly in front of other New Yorkers. It arrived on YouTube on July 12, 2010, within a week of shooting. Kazoura came out to New York to help film the second video, which is when the group dynamic really clicked. Despite the cross-country distance between Kazoura and the others, it was clear to everyone this was a three-person venture. They called themselves The Kloons — an inside joke of a nickname they sometimes called each other in college.
"As we put stuff on YouTube, we kept using The Kloons channel," said Washburn. "Mitch's dad is a brand strategist, so he encouraged us to pick a name, pick a logo, to make things look like they were intentional. But we really didn't know what we were doing."
Shooting for sustainability
Nearly five years later, The Kloons have figured out what they're doing. Mostly.
Their videography has improved, as have their comedic voices. The group has 180 videos on its primary YouTube channel, a mixture of relationship-oriented skits, tech and brand satire, music videos and trippy visualizations, and anything else that makes the group laugh. Their new hit series is "Sisters," where the group reenacts regular conversations between Kazoura's mom and his aunt, with the actual conversations' audio dubbed perfectly to The Kloons' lip-syncing.
The Kloons have amassed over 23 million lifetime YouTube views, though several of the "Sisters" videos have reached millions more of television viewers through "The Ellen Degeneres Show," which the group has appeared on twice over the last several months. Mashable recently named The Kloons a top YouTube channel to watch in 2015. Digiday tapped Lewis to host its video awards last month, after reporting for this story introduced us to the group.
"While all of that is awesome, it also doesn't matter," said Lewis. "You go through peaks and valleys. The first time you have a viral video is amazing, but that lasts about 24 hours, and then you're right back where you were 24 hours ago. … We're very grateful for our recent success, and we're enjoying it, but it's important not to get too attached to it."
The Kloons are aiming lower than fame and fortune; they're shooting for sustainability. Right now, other jobs still comprise the bulk of their income. Lewis manages the YouTube channel for "The Tonight Show." Kazoura has a steady stream of freelance video-editing work, mostly YouTube-related. And Washburn shoots video for whoever will pay him. Right now, his clients include a Buddhist monk creating a series of meditation videos and an in-vitro fertilization doctor using YouTube as a marketing tool.
But their work today is far more relevant to their career aspirations than some gigs over the past several years, particularly for Lewis and Washburn. "If there's a shitty job, we've done it," said Lewis.
Selling out smart
So far, The Kloons have opted against joining a multichannel network, such as Maker Studios and Fullscreen. These networks help facilitate brand deals and audience development for YouTube stars, but they also take a slice of the revenue from YouTubers who sign up. It's the right path for some YouTubers, said Lewis, but no one has presented The Kloons with terms that proved attractive enough to sign on the dotted line.
"For some people, particularly if you have a massive following, you have to outsource some management aspects of all that, and you're in a place to negotiate a deal that feels very fair," he said. "We're a three-man team. We do have the resources to manage some of that stuff on our own. We've found that to be the best solution for us so far."
The Kloons have their own little operation for brands: The Kloons Viral Studio. Brands can approach The Kloons and ask for help with campaign development, production and Web distribution. Past clients include Glyde Condoms and Antidote Chocolate, both of which produce fair-trade goods.
"We want to sell out; we just want to sell out smart," said Lewis. "We want to work with companies where we can sleep all right at night."
The Kloons declined to disclose how much money their channel generates, but they did reveal that creating branded content brings in more money than YouTube ads. As for their baseline YouTube ad revenue, some back-of-the-envelope math (using monthly viewership data and average YouTube ad rates) puts the ballpark figure around $5,400 per month. After YouTube's cut, that leaves roughly $1,000 for each Kloon.
But YouTube itself has been a resource for The Kloons beyond direct monetization opportunities. In 2012, The Kloons were accepted to the YouTube Next Comic program, which netted the group $5,000 of video equipment and $10,000 of channel promotion, as well as mentorship and media opportunities facilitated by YouTube. "Some of the gear we got we still use today," said Kazoura. "And we got some subscribers from it."
The economics of YouTube
YouTube first launched its partner program in 2007, enabling video makers around the world to monetize their content on the platform. Partner channels let YouTube run ads against their videos and, in return, YouTube typically hands over 55 percent of that ad revenue. Over a million people today earn money from their YouTube videos, according to the company.
But only a tiny margin of those people earn anything resembling a real income directly from YouTube. Ad rates vary, but the average CPM (ad cost per thousand views) on YouTube last year was $14.72, according to video advertising software firm TubeMogul. Given that YouTube doesn't monetize every video — roughly 80 percent of streams on partner channels feature ads — and that it takes nearly half the revenue from those ad buys, it is difficult to earn a living from YouTube alone for the vast majority of creators.
"The critical problem for YouTube users and content creators is the amount of advertising revenue they actually generate from video advertising is tiny, so the only people who can actually make a living from YouTube have millions and millions of views," said Jan Dawson, chief analyst at Jackdaw Research.
YouTube operates a suite of programs to help its community create professional-grade content and thrive on the platform, including the YouTube Spaces program, which offers free studio space and resources to qualifying creators in New York, Los Angeles, London and Tokyo. It also invests in original content from particular creators. But despite regular griping about YouTube's revenue-sharing model from individual creators and larger distributors, Google has not demonstrated any willingness to alter those terms.
So YouTubers have diversified their revenue streams. Today, it's common for YouTubers with large audiences to team up with brands and hawk products, either as part of an external brand campaign or within their own videos. And they've begun to explore other platforms, building audiences on Facebook, Vine and Instagram while maintaining their YouTube channels.
For most YouTubers, however, a diverse revenue stream means something else: a day job.
The Kloons' future on YouTube
The YouTube Spaces program has been a boon for The Kloons, who have shot in both the New York and Los Angeles spaces. Not only have they been able to make use of the high-quality sets, but the creators have been able to collaborate with YouTubers they wouldn't otherwise meet.
"YouTube is a democratic platform. What the spaces do is democratize the resources," said Adam Relis, head of the New York YouTube space. "So if you don't have the ability to learn specifically how to produce on a shoestring budget, or you don't know where to go to learn how to operate a RED camera, or don't have access to a studio that doesn't cost you a fortune, we can come in and help democratize that part of it for creators who specifically want to be in an environment like this. … We're almost like a community center."
That's been helpful for The Kloons, who have limited finances to spend on video production. The restaurant they shot their most recent sketch in didn't charge, giving them access to the space in exchange for a shoutout at the end of the video. That social capital is valuable, but it's not a replacement for a real budget. That may not be too far off, however, if The Kloons continue to grow their following.
"It feels like we're getting pretty close to doing The Kloons full time," said Kazoura. "Making Kloons videos has always been fun, and hopefully it always will be. I want to enjoy it; I don't want it to feel like a job."
Homepage image courtesy of Lan Nguyen
https://staging.digiday.com/?p=105835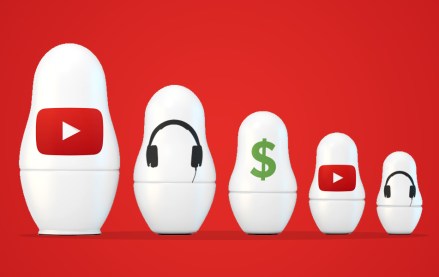 August 17, 2023 • 3 min read
Adalytics Research asks, 'Are YouTube advertisers inadvertently harvesting data from millions of children?'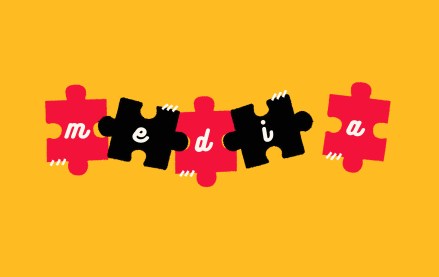 August 17, 2023 • 10 min read
Publishers' Q2 earnings reveal digital advertising is still in a tight spot, but digital subscriptions are picking up steam.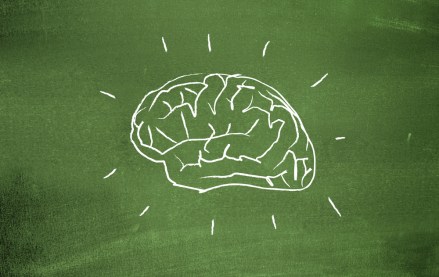 August 17, 2023 • 5 min read
Experts reflect how the failures of social media and online advertising can help the industry improve the next era of innovation.