When Cloudability, a company that provides businesses with a way to monitor and assess their cloud-computing use and associated costs, launched its public beta earlier this month, it became the most recent success story to emerge from the Portland Incubator Experiment. But it's not the first. Urban Airship, a successful provider of push notifications for mobile apps, also emerged from P.I.E., as have a number of other tech startups that have received funding from the incubator.
What distinguishes P.I.E. from other business incubators is that the two-and-a-half-year-old incubator is owned and run by Wieden + Kennedy, the Portland-based ad agency whose clients include Target, Coke and Nike. According to Rick Turoczy, P.I.E.'s co-founder and managing director, the idea was the product of a number of chance encounters. "Renny [Gleeson, Wieden + Kennedy's director of interactive strategies] and I kept coming across each other at activities taking place around the startup community," said Turoczy, who was a fixture in the burgeoning Portland tech community and a veteran of several startups himself.
For his part, Gleeson said he was intrigued by the different culture that he observed in the startup community and wondered if it might be possible to graft some of the energy and nimbleness onto Wieden. "The way that a startup would approach building a product, communicating a message, engaging with users, was not the way a typical ad agency would approach it," said Gleeson. "It's almost more a manufacturing model versus a software iterative model. The challenge is trying to push change and innovation. How do we expose the startup and tech community to the Wieden + Kennedy community and vice versa?"
Wieden dipped its toe into the startup culture before diving in. Gleeson and Turoczy created a co-working space in the agency's building for several startups. Early tenants included one of Twitter's engineers, a writer for ReadWriteWeb and technologists. "The tech scene has an intense group of individuals," said Gleeson. "But very often they're working individually or remotely for other folks."
The idea of the co-working space was to see if it was possible to cross-pollinate the tech scene in Portland. Turoczy said that not only did they hope to "see what happened" when interesting people doing interesting things shared a workspace, they also would invite out-of-towners attending conferences to perch in the offices temporarily. "We wanted to expose the Portland community to a broader tech community and establish connections," said Turoczy.
Gleeson said he began to see a kind of organic accelerating taking place in the co-working space. Urban Airship, one of the Wieden's early co-working tenants is now a successful push-notification company. BankSimple is another success story from the incubator's earliest iteration.
"There was something happening here," said Turoczy. "It was time to codify that, to put together a program that would introduce more rigor, a formalized program that helps more startups experience this more quickly."  P.I.E. was born. The incubator accepted its first class last September.
J.R. Storment, Cloudability's co-founder, said that when the company was invited to be a part of P.I.E., he thought that the primary benefit would be free office space. Really nice office space. He said, "Wieden + Kennedy is in this 100-year-old building, in a cleaned-up neighborhood in Portland that they've converted into some amazing office space. The ground floor is where the incubator is. It's a really cool place with 20-foot ceilings and big windows."
But, Storment said, since Cloudability is a business-to-business product and most of the startups in the incubator's first class are consumer-facing, he wasn't sure what else Cloudability would get from the experience.
As it turns out, quite a bit, according to Storment. He said that he was surprised by the value that the agency brought to the table. "[Incubators unaffiliated with ad agencies] like TechStars turn out phenomenal companies," he said. "But they don't have the connections to big companies and brands like Wieden + Kennedy. "
Storment said that participation in P.I.E. provided Cloudability with three levels of mentorship.
First was access to brands. Storment said that Wieden connected his company to strategists from Target and Coke, two of Wieden's accounts. Storment said that being able to bounce ideas off people with knowledge and acumen and getting insights into what challenges big brands are facing as they move into the cloud was very valuable.
Second was the startup mentors who engaged with the companies in the incubator. "There were legends in the computing space working out of the office," said Storment. He said that the startups also had access to Wieden's team of digital strategists.
Finally, Storment said, the companies in the incubator mentor each other. He said that, among other things, Cloudability had given or gotten recommendations for attorneys and help with public relations from the others startups.
Gleeson said in exchange for participation in the incubator, companies give Wieden a "small piece of equity." He said that Wieden's motivation for funding the incubator goes beyond financial. "There is a recognition that code is the new culture," he said. "Coders are the new creatives."
P.I.E.'s first class will officially graduate on January 17. The incubator will hold a demonstration day when all the products are unveiled. Venture capitalists and brands will be invited to participate. "What we've tried to do each step of the way is learn as much as we could about each of those steps so that the startups get the best possible experience," said Gleeson.
Although Wieden's foray into business incubation is fairly recent, some agencies have the new business-development gene hardwired into their DNA. Arkansas-based Rockfish Interactive, a five-year-old digital ad agency, has been in the new business incubator business for as long as the agency has been in business.
Unlike P.I.E., Rockfish Labs, the agency's incubator division, is an internal incubator that solicits ideas for new businesses almost exclusively from Rockfish staff. Nine out of the 10 startups that have graduated from the incubator were based on ideas developed by Rockfish employees. According to Dave Knox, CMO of the Arkansas-based Rockfish Interactive, digital ad agency, projects are evaluated using knowledge gained from the agency's clients. "Innovations that come out of Labs are inspired by the pain points that our partners and clients are going through."
The Labs have produced a number of success stories, according to Knox. CouponFactory, which enables companies to create, distribute and track digital coupons, has been named a preferred provider by Facebook. TidyTweet gives companies the ability to create a Twitter stream anytime a brand is mentioned without having to worry about spammers, curses and bad links. The incubator even produced a successful coffee roaster, Silver Joes, which at its peak was sold in 400 locations as well as through e-commerce channels. Knox said that even the coffee company made sense in the context of the agency's client base. "The reason we had e-commerce and physical retail is that we wanted a retail innovation lab that we could test out new technology in," said Knox. "So we actually built one of the first iPhone ordering apps, to see if we could tie the iPhone app into existing POS systems in order to help our clients. And we decided to test on ourselves before testing on their dime."
Rockfish takes more of an ownership stake than Wieden in the products that it incubates. "We share [equity] with our employees," said Knox.  "One of the core drivers of entrepreneurship is the financial incentive of entrepreneurship. So, while we remain the majority shareholder, we definitely give some of the equity to our employees to reward them for their spark of innovation."
Knox said that the incubator has been a powerful recruiting tool for the agency. Even in tough times, agencies vie for creatives, he said and although it may seem counterintuitive, new business incubators can be a way to attract talent. Knox said that Rockfish Labs helps to attract people with an entrepreneurial spirit and a "passion for innovation."
Wieden's Turoczy concurs. "Wieden + Kennedy was engaged in one form of creative pursuit. The tech and startup industry is just another form of creative expression," he said. "They simply are using tech for it. So personality-wise they are similar groups pursuing their own passions and their own creativity using a different language and medium to do so."
https://staging.digiday.com/?p=1672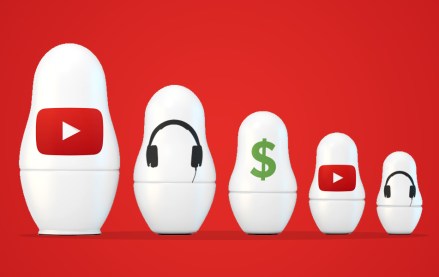 August 17, 2023 • 3 min read
Adalytics Research asks, 'Are YouTube advertisers inadvertently harvesting data from millions of children?'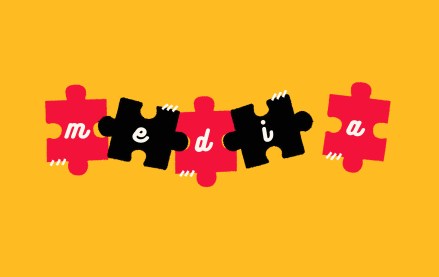 August 17, 2023 • 10 min read
Publishers' Q2 earnings reveal digital advertising is still in a tight spot, but digital subscriptions are picking up steam.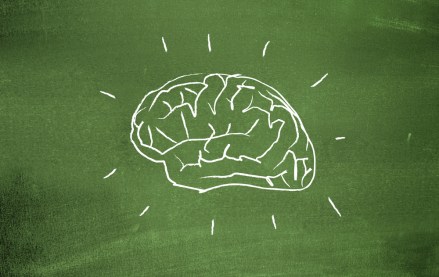 August 17, 2023 • 5 min read
Experts reflect how the failures of social media and online advertising can help the industry improve the next era of innovation.