Emma Assin is a self-taught Flash developer. When she isn't busy on Actionscript 3 creating ads and sites at digital agency Rokkan, she is churning out some fun and kooky apps. Assin took time with Digiday to talk about her Kegel Kat app, the challenges of an overcrowded app market and the pros and cons of agency life.
What drew you to developing apps?
I feel a lot of the attraction of apps, for me, strangely enough, lies in their self-containment. I'm a flash developer, and I'm used to working within the boundaries of the Flash player. Apps are very similar in a lot of ways. They're compiled entities, just like .swfs, and though they can communicate with external services (like the Internet, etc.), they are still very much in their own little box. A lot of developers probably find such restrictions frustrating, but they totally define my comfort zone. Can you tell I'm unwilling to let go of Flash?
It's really hard for apps to get noticed in such an overcrowded market. What do you think makes a good app? What makes an app stand out from others?
It is an overcrowded market for sure. It's wonderful that it's so easy to make an app, and that more tools are springing up every day to enable less technically minded folk to put their ideas into app form, but having said that, there is an awful lot of rubbish out there. Especially on the Android platform, which lacks the developer fee and the vetting process of the Apple iTunes store. My whole motivation for the first app I developed, "Hello Animals," was my fruitless search through the Android app store for a cute animal flash card app for my infant son. At the time, all I could find were these terrible offerings, filled with mish-mashed pixelated clip art and half-hearted sound effects. There was a distinct lack of aesthetically pleasing apps, ones that fans of good design would be able to utilize without throwing up in their mouths a little. Of course, a good app is one that strikes the balance between looking good, being useful and being intuitive and easy to use. And the reason that so many apps lack at least one of these core attributes is that they are often made by one person, beavering away in their bedroom after hours. And for one person to have both the technical skills needed to build an app, and excellent design and user experience knowledge, that's a big ask. Collaboration is key — we all have our strengths and weaknesses, and it's vital to know yours, and pull in extra help wherever you can in the areas in which you're lacking. That's what leads to excellent apps.
Tell me about your favorite apps that you've developed.
My favorite app that I developed has to be "Notify Me NYC." I teamed up with fellow developer Felipe Flores, and pulled in design guru Haley Fiege to make it look lovely, and together we took third place in the MTA's App Quest competition earlier this year. But prize money aside, it's my favorite because I use it constantly. It's useful! You set the time of day you ride the train and which lines you take (NYC subway and rail lines), and if there's a delay or problem on your route at that time, it'll notify you and give you all the details. My heart skips a beat each and every time I get those notifications (before I get mad about my train being delayed). I get a total kick out of the fact that I made that and it's useful to me. "Kegel Kat" also holds a special place in my heart, because I really did everything myself (apart from writing the music), and it's a real success with great reviews on Google Play for the Android version, which has been out for a half a year now. I just finished porting it to iPhone and it was released on iTunes the other day, so hoping for similar success with the Apple crowd.
How in the world did you come up with the idea for Kegel Kat?
Kegel Kat is another example of trying to make a boring idea fun and enjoyable. There were already kegel exercise apps out there, of course — believe me, an original app idea is the hardest thing to come up with. Everything has been done already by someone. But these kegel apps were dull. Default interfaces, no original design in sight. I really had zero motivation to start up one of those apps every day and kegel along like I knew I should be doing. So the idea came to me to create a character, something silly, that would make people smile and even look forward to doing their daily exercises, and it all grew from there. There are three modes: "Daily Squeeze," where you can define a number of kegels to run through, with configurable length settings; "Go Forever" mode, where you see how many you can do in a row; and then the silliest, "Dance Dance" mode, where you have to kegel along to a tune, earning points as you go. You can share your high scores to Twitter … but not many people do. Something I love about self-publishing apps is the direct contact you have with your users. The idea to add sound effects to Kegel Kat (which made it 100 times funnier) came from a user's suggestion. I also have received emails asking me to tweak settings and make small changes to the app, and the great thing about the Android market is that I'm often able to make those changes the same day, and publish a new version of the app right away. I love getting the reactions of the users when I let them know I fulfilled their wish, and they can grab the new version right there and then.
What is your favorite part of working in the agency world?
My favorite thing about working in an agency is the talented pool of people I'm constantly immersed in. I learn something from everyone I come in contact with, every day, in every different discipline. When I started at Rokkan, I wouldn't really have called myself a developer — more of an unsure animator. Within a few months, I'd learnt an incredible amount simply by being thrown in the deep end and working with talented people's code. Soon, I was a confident developer, no doubt about it. And I owe it all to the generous and patient people I was working with. Apps are my side projects, and I've definitely been able to hone the skills needed to build apps by myself by learning from the designers and user experience experts I work with at my day job. Hooray for agencies!
What is the worst part of working in the agency world?
I'm lucky to work for a relatively small agency. I think that it's often the case with very large places that people can feel a little anonymous, and I've always known that I wouldn't enjoy working in that sort of environment. Rokkan has an amazing family feel — everyone comments on it when they start working here. There's no stuffy hierarchy; everyone has always been incredibly supportive and friendly. I believe the opposite can often be true in larger establishments, so I feel incredibly lucky to be working somewhere this cool and to be surrounded by awesome people.
https://staging.digiday.com/?p=19061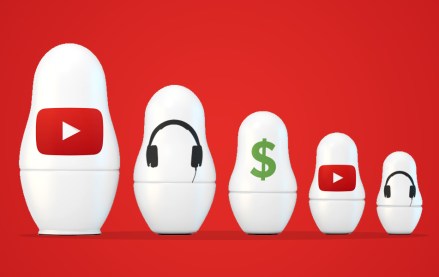 August 17, 2023 • 3 min read
Adalytics Research asks, 'Are YouTube advertisers inadvertently harvesting data from millions of children?'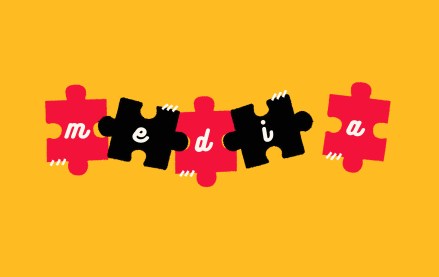 August 17, 2023 • 10 min read
Publishers' Q2 earnings reveal digital advertising is still in a tight spot, but digital subscriptions are picking up steam.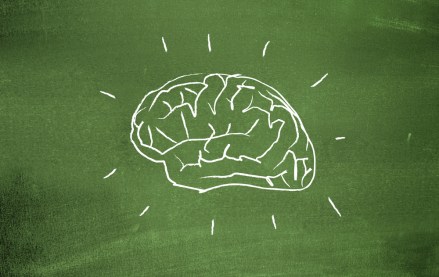 August 17, 2023 • 5 min read
Experts reflect how the failures of social media and online advertising can help the industry improve the next era of innovation.