Scott Knoll founded Aperture and recently left the company to become the CEO of AdSafe. Knoll spoke to Digiday about the impact of brand protection concerns on the online targeting industry.
What does brand protection mean in this age?
Brand protection has advanced significantly in a short time and consequently so has its definition. Initially the industry defined brand protection as just a passive audit that verified the sites on which an advertiser's ads appeared after an ad campaign had ended.This solution did little to actually protect the brand and often created accounting nightmares and tension between the buyers and sellers. Consequently, the market realized two things: that true protection requires a preventative solution, and that not every brand defines unsafe inventory the same way. To address this need, companies have created technology to look at every web page before an ad is shown in order to prevent a brand's advertisement from appearing on undesirable content. This is not a trivial task and requires not only a robust technological infrastructure, but also the ability to rate sites at a page level in order to ensure accuracy and limit false positives as well as false negatives. Furthermore, multi-dimensional, transparent rating systems were deployed in order provide more flexibility and customization for brands. The enhanced precision provided with this type of solution enables a product like Axe Body Spray to maintain different safety standards than a product like Gerber Baby Food. Together these technological advancements have increased brand protection and vastly improved the way in which it is practiced today.
How "safe" are ad networks for brands?
Ad networks have evolved significantly over the past several years and today most ad networks obtain at least a part of their sellable inventory directly or indirectly from the RTB exchanges. This doesn't necessarily mean that ad networks are unsafe, it just requires them to navigate the same potential challenges that anyone buying in the RTB environment faces. Most networks are very aware of these inherent risks and take a proactive stance to try to eliminate unsafe inventory from their supply. In fact, many of the largest ad networks use AdSafe to not only closely monitor their inventory, but also to benchmark their safety performance against that of their peers. We find that we can provide the most value to the industry by working closely with both buyers and sellers to help everyone ensure brand protection across all levels of inventory.
What does RTB add to the challenges of brand protection?
While RTB is great for marketers and is radically changing the advertising industry, it does provide additional challenges for brand protection. First RTB enables buyers to purchase ads on individual Web pages, yet what's on those pages is not always visible to buyers at the moment of purchase (since it happens instantaneously). This necessitates technology that can detect the safety rating on each and every page, not just at a Web site or domain level. Furthermore, many of the RTB exchanges contain a very fragmented, diverse and geographically mixed supply source.Not surprisingly, the larger and broader the inventory pool, the more chances there are that brands can end up in risky or objectionable content. Thus, there's an even greater requirement for a strong rating technology. Finally, in order to help make buyers efficient while protecting brand safety in RTB, the buyer must receive the page level safety-related information prior to making a bid. This requires that ad safety companies develop APIs with the buying and selling platforms to provide timely information to power all buying decisions. In RTB  environments, we are actually seeing that by using our data to eliminate poor buying decisions, advertisers are significantly improving their advertising ROIs while maintaining strong brand protection.
What shape will targeting take in the future?
We are witnessing a very interesting time in the online ad industry. The explosive growth of RTB exchanges is changing the way that media is bought and sold.The complex, labor-intensive and time consuming ad planning and buying process is rapidly giving away to a world where computers buy and sell media based on a series of increasingly complex algorithms. This is just beginning to pick up momentum and will dramatically change how we plan, buy and target media in the future. In terms of targeting, the growing popularity of behavioral and audience targeting over the past several years has ensured that cookie-based targeting is the most prevalent method online today. However, the move to automated buying through RTB will change this also. Targeting individual browsers based on the presence of very specific data on a cookie is akin to looking for a needle in a haystack and has not only failed to scale for buyers and sellers, but has also created significant consumer privacy concerns. Algorithms need data to be successful, and the footprint that cookies provide is neither complete nor accurate enough for tomorrow's online buyers. The most sophisticated buyers are starting to make targeting decisions based on data gleaned from unique pages of inventory and the aggregate audience that each page attracts. Although targeting a page rather than a user has the potential to create waste– a concept inconsistent with the web's promise of finding the right user at the right time– the key here is that the algorithm can calculate the probability of waste, and thus eliminate it through effective bid pricing.
Will brands begin to revolt against third party data tagging as  
some have suggested?
While retargeting using first-party data is an effective  strategy, it's a narrowly focused one, and just about every marketer needs to deploy other strategies to increase its customer base. The problem is that most third-party data techniques today are also based on targeting micro-segments of users via cookies and can only incrementally help a brand's ad targeting scale. Thus the brand is forced to use multiple third-party data vendors and this increases risk, creates complexity and often leads to diminishing returns. The most advanced marketers are already looking beyond cookies and working on strategies that focus on page level targeting, particularly how it relates to first-party data. This strategy eliminates the risk of creating privacy concerns and data leakage and provides the scale and overall effectiveness that current cookie-focused targeting simply  cannot.
https://staging.digiday.com/?p=4057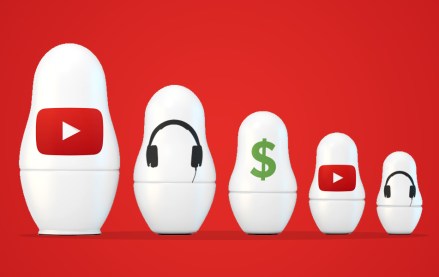 August 17, 2023 • 3 min read
Adalytics Research asks, 'Are YouTube advertisers inadvertently harvesting data from millions of children?'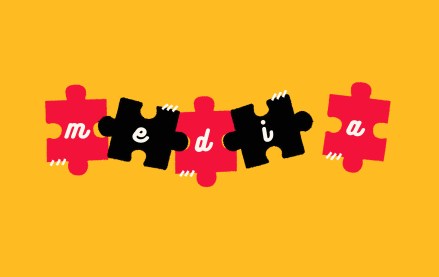 August 17, 2023 • 10 min read
Publishers' Q2 earnings reveal digital advertising is still in a tight spot, but digital subscriptions are picking up steam.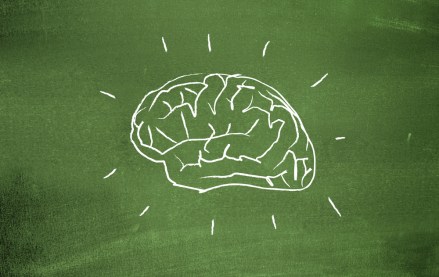 August 17, 2023 • 5 min read
Experts reflect how the failures of social media and online advertising can help the industry improve the next era of innovation.