We're inviting a member of the digital media community to assess Digiday's coverage in the week and weigh in with reactions to it. Will Margiloff, CEO of IgnitionOne, offers his take in our first installment. Follow him on Twitter at @wmargiloff. If you're interested in contributing to this, please contact me. — Brian Morrissey
Confessions of an Agency Tech Vendor
"Digital marketing is fragmented across mobile and the Web and so on. They can't be experts in every area. But agencies, especially traditional ones, don't want to lose business, so they try to portray themselves as experts in all areas. It's not feasible." 
First of all, I didn't write this. But I guess I could have, as I agree with a bunch of the points here. Biggest takeaway is the lack of mutual respect. Agencies and their vendors need to work together in a transparent and respectful way. They are partners. It is apparent that both parties bring a lot to the table and both need to understand their own and the other party's strengths and weaknesses. It seems like the relationships don't ever come down to this, with one party pushing the other around. Everyone needs to be open and honest in these types of partnerships and show respect to all involved.
The friction between agencies and tech vendors is also just another symptom of the fragmented technology landscape we face in this industry. There is too much spread over too many vendors, and it's inevitable that agencies will sometimes make vendors' lives difficult. All of that said – this guy needs to toughen up a bit.
The Consequences of the Gift Economy of Online Ad Sales
"Custom jeans and sneaker parties, spa days, shopping trips, dinners, golf, private parties, baseball and football games are just some of the favorites in the ad sellers' arsenal. Yahoo, AOL and Undertone also entertain buyers throughout the summer at houses in the Hamptons, while others prefer to fly them out to ski resorts or music festivals further from the city. If that doesn't work, they'll often just offer to do their work for them, putting together media plans on their behalf and, of course, writing themselves in."
Relationships, not algorithms, decide where most ad dollars go. But performance is table stakes — if you don't perform, there is nowhere to hide. No amount of tickets, dinners or shopping sprees will save a poorly performing display campaign. Performance, not relationships, first and foremost, dictates whether dollars continue to flow in the end. But, of course, there are plenty of deals kept alive on the back of gifts, but as companies expect greater and greater return on their media investments, this will become another story we will tell our children about.
Web Advertising Has a Slime Problem
"People deep in the digital ad industry know this is occurring. The problem is that too few have rallied the industry to do something about it. Maybe they think there's too much money at stake. Maybe they think it can't be stopped. Or maybe they really don't know this stuff is happening — but that seems highly unlikely."
Some of the best digital advertising ideas come from practices, once thought to be slimy, but that get legitimized over time. We have seen this over time with email marketing, use of cookies for personalization and remarketing and even the pop-under which helped keep digital alive in the lean post-crash years. Innovation comes in all forms and unfortunately the bad guys often use their devious minds to think about how to exploit the user in a perverse way. Out of this primordial slime one day soon will walk the next great advertising tactic.
The Unexpected Demise of Great Brands
"The cause of death: the unexpected. Technological disruption is the equivalent of a meteor strike from outer space. The victims should have seen it coming but they were too busy looking at the competitor across the street to look at the flaming rock coming down out of the sky."
The problem with most large, established brands is that they are not willing to break the winning formula when they are winning. The best companies use their positions of strength to reinvent themselves as disruptive technologies/companies invade their space. Teddy Roosevelt said, "In any moment of decision, the best thing you can do is the right thing. The worst thing you can do is nothing." Companies mentioned in this article either did nothing, too little or did them way too late. It is a sad day anytime a venerable brand dies, but we should expect more to go that way. I know one large portal that needs to start reinventing itself or they will be the first big pioneering Internet company to become the next Kodak.
Brands Look for Place on Google Plus
According to ComScore, the 100 million Google Plus users were spending only about 3.3 minutes on average on the social media destination in Jan. 2012. That is nothing when compared to Facebook's average time spent per month: 7.5 hours. And the Google Plus numbers for Nov. 2011 and Dec. 2011 were higher than the numbers in January, 5.1 and 4.8 minutes per month, respectively."
People who decry that the 100 million Google Plus users don't use the service very much miss the point that Google Plus is the hub of your information that Google can then use across its products (especially with the new policies in place). This is going to make search better, advertising more relevant – it helps marketers, users and Google (of course). There is still time and room for Google Plus to become a true community, but even if they don't, I think Google will have gotten value out of it.
https://staging.digiday.com/?p=9325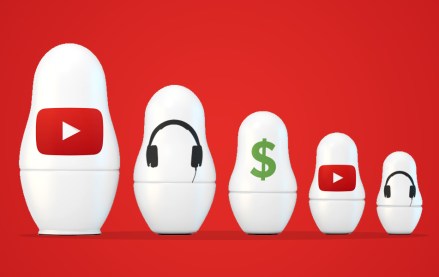 August 17, 2023 • 3 min read
Adalytics Research asks, 'Are YouTube advertisers inadvertently harvesting data from millions of children?'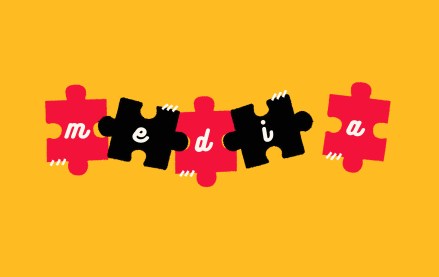 August 17, 2023 • 10 min read
Publishers' Q2 earnings reveal digital advertising is still in a tight spot, but digital subscriptions are picking up steam.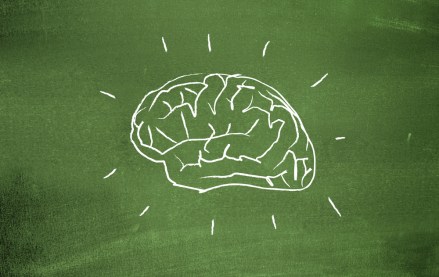 August 17, 2023 • 5 min read
Experts reflect how the failures of social media and online advertising can help the industry improve the next era of innovation.