Antony Young has more than 20 years experience in the media business. He's now CEO of Optimedia US., the Publicis Groupe media services agency. Young talks about why social media isn't the purview of one agency, the need for digital publishers to charge for content, and why Apple's iAds are troubled.
What are the mistakes brands and agencies are making in social?
There's a lot of experimentation and with that comes mistakes. Some of the things I see is people very obsessed with measurement and defaulting to social media metrics as a way of gauging success. I think social media is bigger than how many friends you're getting. Those metrics aren't telling the full story. The metrics our clients are being held to are the KPIs of marketing. The second thing is who should own it. Is this a land grab from the agency side? I think that would be putting social in a box. It's too early to do that. All agencies should be encouraged to build a more social perspective to their disciplines. The third area is focusing on execution as opposed to integration to their overall efforts. The nature of social has changed and how consumers are using it. How paid and social media are working together is becoming more powerful. Look at the Superbowl. Paid media is giving social media some scale. That's where the interesting place is.
What do you make of all the new players to marketing with the advent of social media?
I meet with a lot of new players in the space. What's really missing was any broader understanding what the clients real marketing goals were. Clients have become more interactive over the last three years as marketing department has slimmed down. They're demanding integration. They're asking how it all plays out together. That's the biggest test on a social campaign.
How can publishers find their way in the digital world? Should they cut the number of ad impressions to reintroduce scarcity?
There is an almost infinite supply of impressions. Publishers can reduce their inventory by taking ads off the page, but it probably doesn't help. I don't think if I was buying ad space on a site that had 30 percent fewer ads I'd pay 30 percent more. That's an argument that's been used since the beginning of time. I've never seen it play out. There's too much content out there. More and more publishers need to find ways of charging for their content. You have to have another revenue model. A pure advertising model isn't sustainable for publishers. The main fear is to lose audience. I'd say so what. Even if you lose 50 percent of your audience, you're not selling that for meaningful value. Media companies need to find better ways of monetizing content. The best way to test that is to try a pay wall model. It will be interesting to see if The New York Times perseveres. That will take impressions off, but they need to find ways of driving value. It's not just an advertising issue, it's a total equation of revenue. At the moment it's about creating impressions and views. That's a KPI many publishers use. But they can't take a lot of that to the bank.
How important is audience buying and how will it change media agencies?
It's recognizing that an ad is an ad is an ad and a viewer is a viewer is a viewer. That applies to 80 or 90 percent of online ads. If that's the case, the judgement factor that planners provide is less valuable in that space. There are tools and machines that can do a better job than humans. There's also a reality of the scale of buying online. It has to be more efficient. I think that model will continue to grow. There are other areas that require more judgment and ideas. Social is one area. TV and print remain important. Humans and people will still provide value in that area. But if we can automate [ad buying], we will. Display advertising appears to be a sensible way to move in that direction. Traditional agencies have been low tech in media. One of the criticisms of agencies has been their lack of willingness to automate and use technology to drive the process. The reality is a lot of the agency services are commoditized. Media buying and planning are. Even coming up with ideas can be a commodity. Where do you put your value? Strategy, insight and more customized programs are where there's a lot value. If clients are using the same tools and data and planning in the same way, there's not much value add. Where we will concentrate resources is in strategy and going more upstream, being more advisory on what's working and evaluating effectiveness, and coming up with bigger ideas and programs and relationships we carry with key vendors. That's where we're shifting.
What's your take on Apple's iAds?
I thought iAds was flawed. Apple trying to control all the pieces just makes it harder to buy and sell. What's happened recently (the price cut) has not surprised me. When Facebook creates a platform and says you figure out how you might want to use this, that creates a whole community of entrepreneurs and creative people to do that. If Facebook was to say this is the only way you can communicate with brands and by the way we're going to have a say about the creative content, I wouldn't think that would be as successful. There's going to be a place for it, but is it going to be mainstream and scale up? I think unless they free the reins, no. There are lots of options out there. If they were after a niche, and what's important is controlling it, they've gotten what they've wanted.
https://staging.digiday.com/?p=5665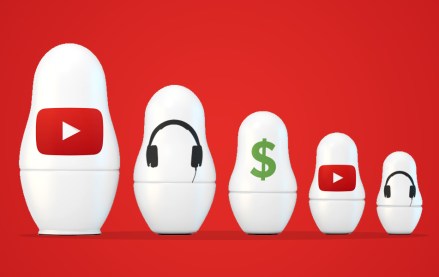 August 17, 2023 • 3 min read
•
•
Adalytics Research asks, 'Are YouTube advertisers inadvertently harvesting data from millions of children?'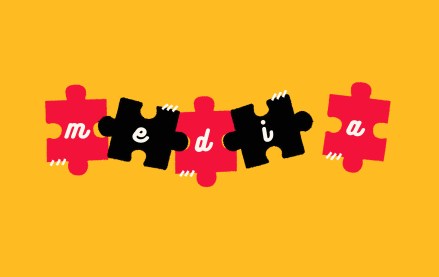 August 17, 2023 • 10 min read
•
•
Publishers' Q2 earnings reveal digital advertising is still in a tight spot, but digital subscriptions are picking up steam.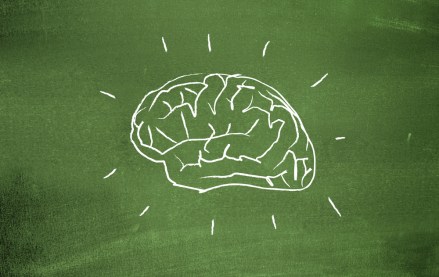 August 17, 2023 • 5 min read
•
•
Experts reflect how the failures of social media and online advertising can help the industry improve the next era of innovation.