Bryan Goldberg is the founder of Bustle and Bleacher Report, and an investor in Mic and HelloGiggles. This is the second in a two-part series. Read the first installment here.
Venture capitalists love to talk about the news business. Mark Andreesen's legendary tweetstorm about the topic was amongst his very favorite writings of 2014. It was a good one. But if you read his list of "who is doing it right," it generally reflects the so-called "hard news" publishers. That is where most of the echo chamber conversation is taking place, especially in the venture capital world that is so obsessed with tech news.
But the publishing business has always made its money in other categories.
Traditional publishers will have their make-or-break year: If they fail, they die.
It's no secret that Hearst, Condé Nast, and Time Inc. make most of their advertising dollars in vertical categories like sports, fashion, entertainment, beauty, home, and celebrity. This dovetails with the fact that most brand advertising dollars are aimed at female readers.
Magazine publishers have quietly made the lion's share of their revenue around flagship publications like People, Cosmopolitan, Vogue, Southern Living, Seventeen and Glamour. These publications have allowed the magazine companies to survive and reap profits even as issues of Newsweek and Time struggle for financial relevancy.
But the advertising dollars are continuing to flee from print, and each of these big publishing houses is facing a different future. Hearst is in strong shape, because of the daring leadership of Troy Young, and because his bosses have empowered him to make change. These moves came with painful organizational changes, but led to Cosmo's growth in traffic and revenue.
The path forward is less clear for Time and Condé, and it remains to be seen how their respective digital czars, Scott Havens and Fred Santarpia, will react. Both are highly regarded, experienced executives — but will they receive the same empowerment that Hearst gave Troy Young? They will need it.
These digital czars are tasked with saving their businesses from the slowest of slow motion demises. But they need to show results this year, in 2015, or else this demise will be irreversible. That is because these magazines have been insulated until now: Advertising dollars have continued to nourish the physical edition of Vogue and taken salutary pressure off the digital transition. Santarpia is under particular pressure, because Condé Nast's digital portfolio is much smaller than Time's, and its flagship magazines are monthlies that translate poorly to digital, where speed and quantity matter.
Condé is betting big on video, but that is a riskier gamble than it seems at first glance. Major broadcasters and cable companies have done a far better job transitioning to digital than have print publishers, and Santarpia will be competing with very strong adversaries. Driving revenue is easy in video — driving profits is exponentially harder.
For its part, Time is focusing on digital innovation more broadly speaking. They will probably make investments and acquisitions in an effort to catch up with Hearst and Condé Nast's admirable successes in these areas (the former owns part of BuzzFeed, the latter won big with Reddit). Time has little history or experience in these areas, and it is under day-to-day pressure to put up numbers as a public company.
Media insiders have long whispered that Marissa Mayer could purchase one of these companies, but that looks less likely now that she is facing a potential shareholder revolt. Effective in 2015, all three are on their own without a Yahoo or AOL lifeline.
What will the future bring for major magazine publishers? I'm not terribly optimistic, but it's too early to tell. What we do know is that 2016 will be too late to solve the problem. The print dollars are running too thin. If the right moves are not made right now, at least one of these companies will cease to exist by decade's end.
A rumored Twitter leadership change won't matter when they get pummeled by the revenue tidal wave.
There are many rumors about Twitter's future and Dick Costolo's leadership. The talking heads on CNBC and Business Insider think he may be out of a job.
But this chatter is masking the real problem: Twitter is going to get gobsmacked by the revenue tidal wave that will hit us in 2015. For reasons that are entirely unclear, Twitter trades at a revenue multiple that is about 500 percent higher than BuzzFeed. Some will attribute this to the old "platform vs. publisher" fallacy — in Medium world, how the hell do we even distinguish between the two?
Twitter needs to make advertising revenue at the end of the day. Facebook does it well. Pinterest is starting to do it well. And their respective 2014 valuations reflect the fact that they are much better at it than Twitter.
People can hem and haw about Costolo and user numbers all they want. Twitter has plenty of users. The business tabloids can make jokes about Costolo being a joker. He was a rock when Twitter's founders left. All of that talk is a distraction. Here's what really matters: people don't click on Twitter's outbound links nearly as much as they do for other social networks. They don't. They just don't. Anyone who runs a news website (outside of maybe the tech vertical) will tell you that a blast of traffic from Facebook, Pinterest, or Reddit will drive infinitely more eyeballs than will Twitter. And the macro data studies support this truth as well.
Brand advertising will always be the realm of content creators, and social networks like Facebook, Pinterest, and Twitter will need to have underlying click performance if they want to be the next Google. That is what made Google a cash-printing machine. Unless Twitter wants its stock to fall under $8 a share — which is where it would be if it traded at a BuzzFeed revenue multiple — it needs to solve this problem now.
Clueless media pundits will continue to regurgitate buzzwords like "native," "video" and "mobile."
If nothing else, one can hope that 2015 brings with it less buzzword speak. Let's start with native advertising, which is not new. Content creators will depend upon it in 2015, just as they did in 1925 (radio was 100 percent monetized by native advertising). The best publishers will avoid rotational banner ads — as they always have — which provide less value and differentiation for their clients.
Online video will continue to be a crappy business for all the reasons it always has been. YouTube and Facebook's massive stream numbers will make things harder for publishers who don't want to give up their entire margin. But they will probably have to dive in anyhow.
And we've known for years that mobile phone penetration would grow and that advertising dollars would follow. What's new and exciting is that screen sizes have gotten bigger, which opens up the door to cooler editorial and advertising products. That is pretty much the only thing we know now that we didn't know four years ago.
https://staging.digiday.com/?p=100790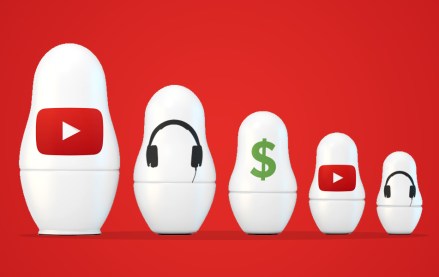 August 17, 2023 • 3 min read
Adalytics Research asks, 'Are YouTube advertisers inadvertently harvesting data from millions of children?'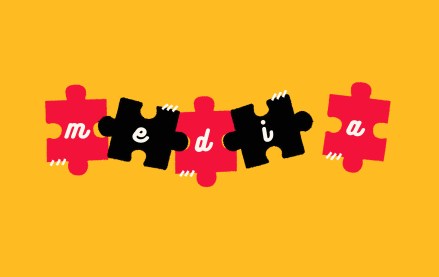 August 17, 2023 • 10 min read
Publishers' Q2 earnings reveal digital advertising is still in a tight spot, but digital subscriptions are picking up steam.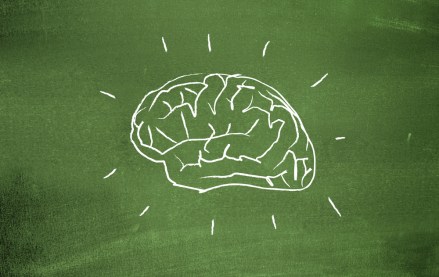 August 17, 2023 • 5 min read
Experts reflect how the failures of social media and online advertising can help the industry improve the next era of innovation.