James Cooper, head of creative at Betaworks, knows more about World Cup ads than you
The World Cup is upon us. What for some people, most people in fact, is the pinnacle of sporting greatness is for others simply an opportunity to flog their wares. The World Cup is not quite as famous for ads as the Super Bowl, but it's still a chance for agencies and brands to show us what they got. In fact, World Cup ads have already been shared more times than Super Bowl spots, and nary a whistle has been blown.
So in the spirit of melding together the Super Bowl and something else Americans understand — the Sweet 16 — we bring you our 16 favorite World Cup ads, films, stunts and apps. Check them out below, and give your favorite a vote here. We'll crown a World Champion in July based on a secret mixture of your votes, social chatter and editorial discretion (i.e., whether I like it or not, I know more about World Cup ads than you do. Deal with it.)
Peep, peep. We're off, from top seed to bottom:
1. Nike, "Winner Stays." Nike is the No.1 seed not because I think this is the best ad but more because it's expected that Nike would do something big. (As the ad says, "Winner stays.") The normal person playing with stars has been done to death — by Nike itself. But, of course, if you pay Ronaldo and Neymar all that money, you want to see their tricks. It's definitely big and cool, but it's not really "Risking Everything." It was said that the stars in "Write the Future" — the last big Nike World Cup ad — were cursed. Will the same happen this year, or is this destined for greatness? Vote here.
2. Beats by Dre, "The Game Before the Game." Some are saying Beats out-Niked Nike. I can see that. I like this because it has some soul. Casting Neymar's father and letting him speak exclusively in Portuguese seems more real than all the stock shots of Brazilian samba dancers. And "The Game Before the Game" at least feels like a product truth. I would say this spot is a bit like the Belgian team — full of stars, no real pedigree as yet but a lot of expectation. What do you think?
3. Adidas, "The Dream." In this spot, Lionel Messi is dreaming. I don't mind that as a concept, but again it feels like there are a number of stars that have to be put into this film to justify it. I guarantee you Messi does not dream about the other players on the Adidas roster. There is a snippet of Brazilian kids giving him the bird. Brazilians hate Argentina when it comes to football. I mean, really hate. That could have been a great spot if taken to the extreme. Why not do that and then have another ensemble spot? But maybe I'm wrong. You cast the vote.
4. ESPN, "Time Zone." I've seen spots about people trying to find TV reception quite a few times, but this is a slightly different twist. I like that it's about the idea that the world stops for a moment. Any fan can relate to having to watch a game over breakfast or the middle of the night. I once watched England versus Spain in a mud hut in Botswana. The lack of stars is actually a help in this case – it creates space for a story. Imagine: a story! Will a storyline trump the celebrities? Vote now.
5. Nike, "The Last Game." Again, all the same stars as "Winner Stays," but this time animated. I guess it's one way to solve the acting problem, but even in this one, the lines feel a bit wooden. The idea of the Nike stars playing the evil drones has also been done before — by Nike, in fact, rather brilliantly several years ago in the "Good vs. Evil" spot. I can see why they have done this: It's entertaining and will get a ton of views, but I just wish that among all the big celebrity-driven spots, Nike could have squeezed in a few more unexpected angles. Or am I tripping? Holler.
6. Pepsi, "Now is What You Make It." This is not just an ad but an interactive film. It uses David Bowie's "Heroes" as the musical thread to a choose-your-adventure romp through one of Brazil's favelas that just so happens to feature all of Pepsi's star players like Messi, Aguero, David Luiz, Jack Wilshere and, erm, Janelle Monae. I kind of like the riff, but the story is not inviting enough to make me want to click on any of the possible different endings. Would you click?
7. McDonald's, "GOL!" A YouTube film that features amateur players around the world doing trick shots. Makes sense because that feels native (did I just say native? Kill me) to Youtube. Some of them are particularly impressive, and they seem to be all real. The little Irish kid is particularly funny. So I think this is a score. I'm just not sure what that has to do with Cheeseburgers. Does that even matter these days?
8. Coca-Cola, "One World One Game." Another two-minute YouTube film that goes around the world showing how football can connect even the most remote and troubled places. Coke pulled a bit of a Willy Wonka and issued a golden ticket to the World Cup to the young players in the ad. Which, more than being a nice thing to do, seems like the right thing to do. Just not a "Wow, you did that?" thing to do. Am I being harsh?
9. Visa, "Everyone is Welcome." One for the nerds. Paolo Rossi was an Italian striker who really came from nowhere to defeat Brazil in a great 1982 game. So when the now-gray-haired Rossi visits a Brazilian barber with a cut-throat razor things could possibly go a bit Sweeney Todd. But, no, Rossi pays with his Visa (suspend disbelief that a Brazilian barber would accept anything other than cash. Bitcoin?), so he's welcome. Then Zidane pops in. Zidane famously beat Brazil in the '98 final but now, just as notably, has no hair. Minor quibbles aside, I like this. Maybe because I'm a nerd but more because it's short and has an idea. Any good?
10. Adidas. "House Match." Gareth Bale and another player you have never heard of are on a couch playing the FIFA video game. Zidane and Beckham watch. Bale scores. Becks says, "You want to play for a real?" Forget for a moment that the acting here is just terrible; what I find hard to believe is that anyone can seriously think that Zidane wouldn't just headbutt Gareth Bale in the blink of an eye if he even thought of looking at him funny. I'd like to see an interactive version where he does that. Over and over again. Wouldn't you be more likely to click that?
11. Fury 90. Breaking from film for a second, I tried to find some apps or sites that were doing interesting things for the World Cup. Harder than you might imagine. One app that seems to get it is Fury 90. This app from SWOL (Soccer Without Limits) allows you to create your fantasy World Cup team and then play a game against your friends or other Fury 90 players. What I like about it is that the game is played in 90 seconds and the players react to real-time data, so if Messi scores a hat trick and England misses all their penalties, your players will do the same. Smart. Would you play this?
12. Paddy Power, "Rain Forest." In England, bookmaker Paddy Power is well known for its cunning stunts. So it ran a print ad that read "C'mon England" that seemed to be carved out of the Brazilian Rain Forest. Cue scores of outraged readers and tweeters. Paddy Power then ran an ad the next day in the same style saying, "We didn't give the Amazon a Brazilian" explaining that the ad was a fake. It even had a hashtag that was ShavetheForest with the H crossed out. Clever or too clever by half?
"@paddypower: We're showing our support for Roy's boys!! #BrazilNuts pic.twitter.com/DKL63rcaib" disgust and paddy power should be boycotted!

— Matty (@mattspet) June 7, 2014
13. DirecTV, "Oliver Stone Directs." Honestly, I don't know what to say about this one. In this film, Oliver Stone is directing a film about the World Cup or maybe the World Cup itself. Unclear. What is clear is that the music is insane, the acting (as you might expect) is horrible and the only thing you are left thinking is, '"I hope Oliver Stone got paid in full for that." Let's hope the the "Platoon" and "JFK" director isn't working on a Pelé biopic. Vote here.
14. Banco do Chile, "Comercial Mineros." In the World Cup, there is always what is commonly referred to as "the group of death" — because only two teams progress from a mini-league of four. And some of those mini-leagues are tough. This year there are actually two groups of death: Team USA is in one, and Chile is in the other. This spot is so bonkers that I actually love it. The Chileans don't care about the group of death because, remember a few years ago when all the Chilean miners cheated death? Well, they can do it again. Chileans, it turns out, have a lot in common with the Honey Badger. But do they get your vote?
15. Emirates, "Pelé and Ronaldo." This spot is pretty simple, but it does a great job of showing off the product. In a pimped-out lounge on board an Emirates Jet, Ronaldo thinks two business travelers are talking about him when in fact they are talking about Brazilian legend Pelé. It makes me want to fly Emirates — and that's kind of what advertising is for. Am I right?
16. Movistar, "Spain Undercover." The World Cup-winning Spanish players go undercover to work at everyday humdrum jobs. They then send a video to their employers saying they are going to work just as hard to be the first side to win consecutive World Cups. Oh, Movistar is a Spanish mobile phone operator. Just in case you were all "WTF?" Or are you still all "WTF?"
So there you have it. Not quite a vintage year, but some interesting ideas in there. No doubt one or two brands will try an Oreo moment on Twitter. We'll keep an eye out for them, and maybe they can enter as wildcard if we see something exceptional.
https://staging.digiday.com/?p=78176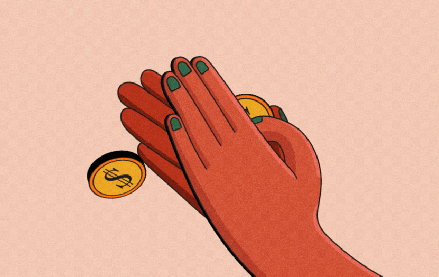 August 18, 2023 • 4 min read
TikTok has officially launched its new e-commerce platform, TikTok Shop, earlier this month on August 1. Using the new e-commerce platform, brands and creators can sell products directly on the platform, potentially creating new revenue streams, and tap into the short-form video platform's growing popularity.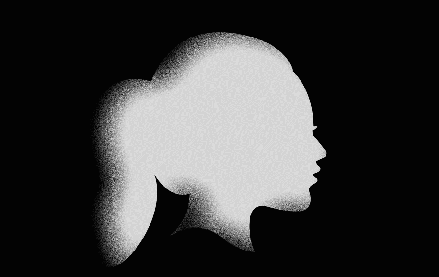 August 18, 2023 • 4 min read
While the influencer industry might sound exciting and like it's full of opportunities, one marketer can vouch for the horrific scenarios that still take place behind the scenes.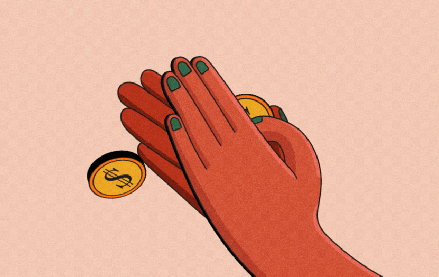 August 18, 2023 • 3 min read
After a tumultuous 12 months, marketers are getting a clear picture of how they really did during a time of true uncertainty. And, as it turns out, it wasn't all that bad.