'No ax to grind': Ebiquity positions itself as a CMO's best friend
January 21, 2019 • 9 min read
•
•
If there's a trend that has marked the industry in the last two years, it's confusion.
Agencies are making too much money. Agencies are making too little money, and so they're fleecing their clients. Platforms are friends. Platforms are enemies. Platforms are lying to you. In-house is good. In-house is expensive. In-house is a myth. As Alicia Tillman, the chief marketing officer SAP said recently: "We are in activity overload."
Amid this overwhelming sense of confusion, London-based Ebiquity has quietly but surely eked out a space for itself. The company is perhaps still best known for the part it played in the ANA's bombshell report two years ago on the state of media transparency in the U.S., which found that numerous non-transparent businesses practices were prevalent among American media agencies.
It landed the job because of a few bits of analysis it had done on rebates, which piqued the ANA's interest. It had been pushing the industry narrative to be about trust, and the lack of trust CMOs could have in their partners, said U.K. head of media Martin Vinter. "Ebiquity started to be on that mission years ago," said Vinter. "Inadvertently, it's all played nicely into our hands."
Since the report, Ebiquity saw a huge increase in business: Major marketers like JP Morgan Chase hired it to look into its media spending and investigate its media agency. (The firm gave proceedings a clean bill of health, but following that, JP Morgan Chase has heavily invested in Inner Circle, its own in-house media agency.)
In some ways, Ebiquity's growth says as much about the industry as it does itself. The company, which now has about 650 employees in 18 offices and made $45 million in revenue for the six months ending June, has positioned itself as the CMO's consigliere at a time when CMOs need it most. Many CMOs feel they can't really trust their partners — be they agencies or ad tech. And Ebiquity plays a role in helping allay those fears, disentangle the confusion and act as a reliable and trustworthy partner.
"The way we see the market taking shape is that in the C-suite, everyone has an adviser," said chief strategy officer Christian Polman. "The CEO has the McKinseys, the CFOs have the Goldman Sachs, CTOs have the Accentures. And our view is that the CMO is an open field, where a lot of people are trying to be advisers to the CMO. Our competitive position in the market is to focus on being that strategic adviser to the CMO."
It should be what agencies do — or say they do. But CEO Michael Karg is adamant it's not: "Agencies play an important role, and they're an important partner. But agencies are not independent when it comes to marketing optimization. There are not many players who are entirely independent."
As part of that, the company is now increasing its pitch management, working with clients to select the right agency — or even technology — partners.
That includes the discipline around "relationship management," which means Ebiquity now does more than select agencies or do buying exercises, but also can with brands on making cleaner contracts, creating new compensation and improved outcome agreements. "It's building more transparency into how agencies are compensated," said Polman. The company managed 110 pitches last year.
Ebiquity's major business is in measurement. Its main pillars are media measurement and marketing performance optimization, where it can help brands attribute as well as forecast their marketing investments and their impact on how the business is doing. Then, based on that, Ebiquity will help brands optimize future investment. And through an intelligence practice, it analyzes spend data and insights to help advise clients on their ad strategies.
There have been some changes in the business recently. After facing issues for about year, the company decided to sell off its Advertising Intelligence business to Nielsen Media Research for $33 million, a deal that was completed in the first week of January. The idea was to streamline what Ebiquity does, focusing on businesses including helping brands do more "evidence-based marketing," focusing on media transparency, scrutinizing digital advertising performance and helping with ad tech complexity.
Media is generally done at a fixed fee, based on what the deliverable is and the media channels are. Consulting is mostly time-based. According to sources, media projects start at around $50,000. Analytics are also usually either done at an hourly rate or with one fixed price. Most clients start at between $100,000 and $200,000, then go up from there. "Media" revenues for the six months ending June last year were £28 million ($36 million), while "analytics and tech" were about £7.3 million ($9.3 million.)
Ebiquity points out that it's unlike other consultancies, particularly MediaLink, which counts brands but also agencies and tech among its clients. It also points out that unlike Accenture or Deloitte, it doesn't seek to sell agency services.
("Thank you Accenture! Finally, any semblance of their neutrality as a tech or programmatic consultant is over!! No more media pitches, agency reviews etc, strategic advice," Ebiquity managing partner Tim Hussain crowed on LinkedIn after that company announced it would acquire Adaptly.)
In that way, Ebiquity is also careful about how it positions itself. As marketers see declining trust in their partners and in general how the market is performing, Ebiquity's big pitch is that it's independent, transparent and not necessarily some kind of bogeyman out to get agencies.
Ebiquity is also not necessarily anti-agency. It's the good guy, although it's hard to shake off some wariness because it's been associated so much with media auditing.
When a U.S. search consultant began running an agency review for a major client last year, it decided to hire London-based Ebiquity to run a buying exercise — essentially a test to see how agencies buy media and see what rates they're able to get. It was a standard exercise, but it led to what the consultant described as a "hilarious fear" among any agencies involved. "It's like — 'Ooh, Ebiquity's coming in, something must be up,'" said the consultant. "It's ridiculous, but it's also funny."
But mostly its rise is predicated on a no-conflict, transparent and impartial approach.
Transparency champion
At least on paper, Ebiquity's pitch, according to former employees, is that it wants to become an industry "champion" for accountability and transparency in media. That was in part why the ANA hired the company.
And a big part of that is being independent.
"Ebiquity has no conflicts," said a former executive. "That's important to them. They have no ax to grind; they're not selling anything. They like to contrast that with other companies who they say do have a conflict of interest." The big one is MediaLink, which CEO Karg made a point of calling out in a recent interview, specifically that it has clients that are agencies as well as brands.
"I joined Ebiquity partly because I could honestly be open about what I see and think," said a current exec who did not want to be named. "Everywhere else in the industry it feels I can't criticize platforms."
This exec said that not taking money from anyone but the brands has been a strategic, if touchy, decision. "We've had internal fights over it, but it's been something we've stood by. It keeps our nose clean."
Polman said that consulting represents the "new Ebiquity." And the central part of moving away from being auditors in the space is to trumpet its independence.
"Restoring trust is an element of what's happening," said Polman, who points to everything from the debate around in-house agencies to ways marketers want to take back control. "All those touchpoints have created challenges from a brand perspective. Ad fraud, brand safety, third-party data being inaccurate, all non-working media of some sort."
Can Ebiquity transition?
Ebiquity's big goal now is to transition fully into a consulting business. It's not been traditionally a word people associate with the company, admitted Polman.
Doing media measurement remains its main business, said a former executive, but it's less upstream — you talk to more middle-ranking people. What you want is to be going after the C-suite marketing executives, which means it needs to keep building its consulting chops.
Bill Bruno, former CEO of North America, said that while there are certain things other consultancies, like Accenture or even MediaLink do, Ebiquity was always unique because of the data and market knowledge they possess thanks to the acquisition of multiple companies in Europe, APAC, and North America.
"There is a lot of money in giving strategic advice, hence Ebiquity's pivot to being a strategic media and analytics consultancy in recent years.  While that is a new approach for them, they do have a lot of people with backgrounds to make that pivot.  However, it does require a culture shift to capitalize on it," said Bruno.
A second former Ebiquity executive said that the big question for him is able to transition the core model into the new age. Even the media auditing practice, for example, is largely based on linear TV, when it needs to address new forms of video, like OTT.
There's also a question of perception. In the U.S., the company is largely known as "those transparency guys." A search consultant said they're usually brought during pitch assignments where they do the buying exercise — where agencies are given pricing assignments during media reviews. The company is mostly known for being auditors — a less lucrative business perception that it wants to shake.
A U.S.-based search consultant said that the company's issue would be getting to know the market beyond being simply auditors. "They know the media side of the business, but pitches and consulting needs to understand creative agencies. Do they know them? Nobody here knows them. They wouldn't know a Wieden if it hit them in the face."
The problem could also be bigger than simply perception. Consultants that aren't scaled plays like Accenture are going to find a tough year ahead, as more brands question why they should hire standalone consultants. A brand-side executive, who hasn't ever worked with Ebiquity, said he's now asking that question: "I'm paying them to tell me what I already know," he said. "It doesn't seem like it makes sense."
Another issue, said a current Ebiquity employee, is that the company's message can at times feel counterintuitive. "With the amount of noise that Google, or Facebook, or even the big agency groups make around digital and self-supported strategies, is that we often come in with a counter-message on TV," said this exec. "If you're a marketer that doesn't know what we're about, I've seen our messaging feel counterintuitive."
"The market is getting very complex. Digital media operates in different rules. And not just different rules but different players. It's led to an enormous amount of complexity," said Polman. "We believe now more than ever that brands need the independent help to navigate the complexities. Our value proposition is not just to clients; it's to the ecosystem more broadly. Play in a productive role in restoring trust, and potentially have a marketing renaissance in driving growth for businesses."
https://staging.digiday.com/?p=318185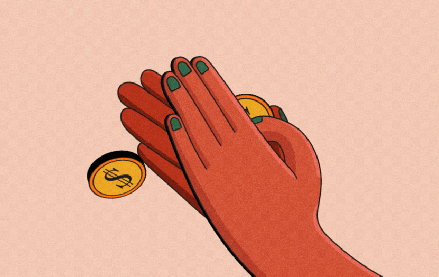 August 18, 2023 • 4 min read
TikTok has officially launched its new e-commerce platform, TikTok Shop, earlier this month on August 1. Using the new e-commerce platform, brands and creators can sell products directly on the platform, potentially creating new revenue streams, and tap into the short-form video platform's growing popularity.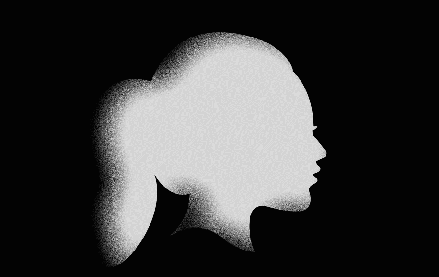 August 18, 2023 • 4 min read
While the influencer industry might sound exciting and like it's full of opportunities, one marketer can vouch for the horrific scenarios that still take place behind the scenes.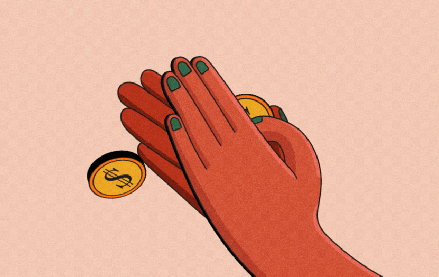 August 18, 2023 • 3 min read
After a tumultuous 12 months, marketers are getting a clear picture of how they really did during a time of true uncertainty. And, as it turns out, it wasn't all that bad.