The ultimate industry connector, MediaLink wants to get deeper
June 19, 2017 • 11 min read
•
•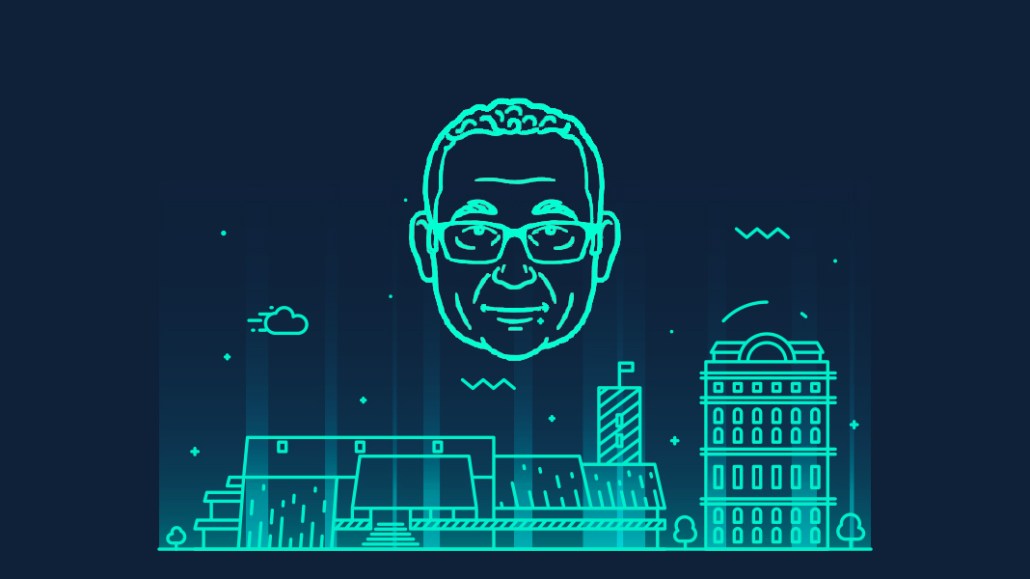 A longtime ad sales chief, who has made several pilgrimages to Cannes Lions, is reliant on MediaLink to set much of his itinerary for a week of meetings and parties along La Croisette. He estimates that more than half of the meetings he has taken in Cannes over the years were coordinated by MediaLink, the consulting firm founded by ad industry veteran Michael Kassan in 2003 that now has its fingers in seemingly every pot in the media and marketing world.
"It's funny that you can walk into a room for a meeting and know that your competitor, who also pays MediaLink, is in the room next to you pitching to another potential client who you are scheduled to meet the next day," said the sales exec.
In an industry still based around connections, MediaLink has built a tidy business being the foremost broker. During Cannes alone, MediaLink says it will set up 800 meetings for clients. MediaLink's banner — featuring its tagline "We turn potential into practice" — is prominently displayed on the Carlton Hotel, the epicenter of the media, marketing and tech world's annual networking fest. Throughout the week, MediaLink will be hard to avoid.
MediaLink's pivotal role at Cannes — a Vox Media dinner tonight will begin with a toast to Kassan and partner Wenda Harris Millard — is a great window into what the company does, which, at its essence, is transacting on relationships. Its business model is to put itself at the center of an industry in flux and take a piece of the action from many, if not quite all, sides. As the industry changes yet again, MediaLink, too, is changing as it seeks to retain its role as the power broker. This account is based on interviews with over 20 industry executives, both former and current clients of MediaLink, and current and former employees of the firm.
Opportunistic from the outset
Kassan launched MediaLink in 2003 as a small shop that was focused on consulting to media companies. Kassan, a former ad exec with his share of controversies in his past career, was connected throughout the media, entertainment and tech industries. In the decade that followed, MediaLink was able to take advantage of an increasingly complex market with all the new digital media sellers looking to knock down doors and pull in as many brand dollars as they could. If someone could make sense of it all, media companies — and later, advertisers — would be willing to pay. In Kassan's telling, MediaLink became the "membrane" of the industry.
"In a world where there is so much change going on in terms of new entrants and ad technologies, Michael built a curated vehicle by which important media and advertising executives could get some filter — someone to provide context for them with respect to which companies to meet," said Keith Richman, president of Defy Media, a former MediaLink client. "Even if it was limited to his client set, it was an important filter because there were so many new entrants seemingly every day. At the start, that was an important role."
Kassan himself was key, the perpetual presence at industry events, everyone's best friend. With the hire of former top Yahoo sales exec Millard in 2009 as president and chief operating officer, MediaLink boasted a formidable Rolodex.
"The marketplace created the demand [for MediaLink]," said Kassan. "All of the changes that were occurring in the publisher-marketer relationship, the tech-client relationship and then the agency-client relationship turned out to be our friend. We've had the good fortune of being at the epicenter of all of that."
Going where the money is
MediaLink, now with 140 employees, has played a classic middleman role. But it's widened its scope to focus more on where the money is: brand marketers. As digital advertising grew, said one former employee, there wasn't enough great sales talent. MediaLink was able to step into the void by hiring people who had worked inside brands, so they knew what they needed. And as the relationships between industries grew, people realized they didn't have the personal relationships they needed. So, for instance, a head of sales for an East Coast brand may not know someone in entertainment. MediaLink could set that relationship up.
As MediaLink identified other opportunities in marketing — sales and marketing execs constantly changing jobs and marketers looking to review their agency contracts to keep up with industry trends — it gradually built relationships with people and companies worth being connected to. Today, MediaLink's services include its consulting and business management services, executive search, mergers and acquisitions strategy, and agency reviews. Two of the newer business lines include recruiting and agency reviews.
"Over time, they started dipping their toes in the water [of working for agencies]," said a former MediaLink exec. "Let's do a project with this agency — oh, they liked it; nobody else was upset — it allowed them to ease into the idea of being able to operate across the industry."
Recruiting, where the firm competes against big talent firms to place high-level execs in jobs, is now the engine of MediaLink, accounting for roughly 13-15 percent of its $54 million annual revenue, according to Kassan's estimate. It also creates a consistent source of revenue, since retainers ensure MediaLink gets a cut of placed execs' salaries for at least a year. One former MediaLink executive said the company's fees were the typical 25 percent of the first-year salary.
MediaLink has also become a power in the world of agency reviews. MediaLink handled the media reviews for some of the biggest ad spenders in the past year: Unilever ($1.2 billion), AT&T ($3.8 billion), Lego ($85 million), Anheuser-Busch InBev ($2 billion), 21st Century Fox ($1 billion) and Mattel ($150 million), according to a recent pitch report document. Agency reviews account for a "single-digit" percentage of MediaLink's business, Kassan said. And many of the agencies that win the brand contracts have MediaLink on retainer.
"The thing here is that it's logical for them to move into media reviews because it enhances their relationship with chief marketing officers, which then in turn makes for a better message for vendors," said a search consulting executive. "[MediaLink is] putting people in places where they'll do business in the future."
What's not typical is what can happen after MediaLink places an exec. Many of the people the company has placed end up in positions at brands and agencies where they can direct ad spend, which is important since MediaLink now also has a burgeoning business handling agency reviews for major brands. If MediaLink successfully places a CMO, it has the potential to convince the CMO to do an agency review, which would bring more money to MediaLink, and also potentially steer brands to MediaLink's agency clients. It's this dynamic that leads observers to accuse MediaLink of creating conflicts of interest, then benefiting from them.
It's certainly unconventional. One former client griped that MediaLink gets its "claws into an 'influencer,'" and then as the person switches jobs, they continue to hire MediaLink. This firm ended up terminating its deal with MediaLink because "what they provide is a nice-to-have, not a necessity."
"There is always that expectation," said the former MediaLink exec. "If they place somebody, Michael would be the first person to call them and be fairly transparent: 'We put you in the job, and you need a lot of help.'"
Of course, given how connected MediaLink and Kassan are, the former MediaLink exec stressed that MediaLink often has a chance of winning that business anyway. "They usually have a warm lead; it's not like that company was never going to hire them," this exec said.
Kassan denied claims that MediaLink places CMOs and then gets that brand's agency review afterward. "We're doing [exec placements] left, right and center. We did the search for 21st Century Fox's head of revenue, Joe Marchese, but we've never placed a CMO in a situation where we then got the review," he said.
MediaLink is increasingly doing "agency therapy," where the company mediates issues between a marketer and an ad agency rather than finding a new agency to work with, he continued. "We're not stoking the fire; in some ways, we are trying to tamp the fire."
'No conflicts, no interest'
Many clients willfully ignore the possibility that MediaLink has conflicts of interest or have just accepted it as a reality of today's media and marketing ecosystem. One former client describes Kassan as "a professional networker who has turned that into a lucrative business."
"Michael is famously known for saying, 'No conflicts, no interest,' so he plays that way," said one media sales chief and former MediaLink client. "But everybody is trying to get ad dollars, so everyone is at least a tangential competitor. MediaLink can't make wine out of water. They can help you, but ultimately it's up to you to do the legwork."
MediaLink maintains that it does not let its relationship with one client affect another client — and that clients hire MediaLink precisely because it is connected with everyone in the industry. Sure, it might be paid by one client and end up introducing it to other clients paying it — but that's a feature of MediaLink, not a bug.
"The services we provide are so much broader than accounting or law," Millard said in an interview with Digiday last year. "So it may look like there are a lot of conflicts, but name me one company that doesn't [have conflicts] in one concentric circle."
Pushing for a global future
MediaLink in recent years has become synonymous with Cannes, setting up shop at the Carlton Hotel — and positioning itself as an alternative center to the weeklong festival with its own slate of programming and of course, glitzy parties. (It has teamed with iHeartMedia for what's arguably Cannes' top party; in 2015, Sting performed, and last year, Chris Martin did.) It must have impressed Cannes organizer Ascential, which in February inked a deal to acquire MediaLink for $207 million (if earnouts are met).
Now, the next big move for MediaLink is to bring its business to more international markets. Millard recently relocated to London to establish a U.K. office, the first step in the expansion. Hong Kong is on the horizon.
If MediaLink is to stay relevant and continue thriving, it will need to adapt to changes in market forces, which are increasingly fragmented and global. The past 15 years have been lucrative for a consulting company to U.S. publishers, ad tech companies and marketers. But now there are more media companies, tech companies, entertainment companies, ad agencies, digital ad agencies, consulting firms turning into ad agencies — and Google and Facebook are swallowing everyone whole.
"The disruption and confusion of the industry in the last 10 years that MediaLink was so skillful in exploiting is now accelerated," said Rob Gregory, president of WhoSay, a company that manages social media for celebrities. "I would guess that the next 10 years are going to be characterized by even more upheaval and groping in the dark. There is an opportunity for baby MediaLink or new MediaLinks to open up, either in competition or more specialized."
There are plenty of ex-MediaLink clients who will gladly tell reporters — always on background — that MediaLink's services aren't all they're cracked up to be. The parties are nice, and Kassan's great at making people feel like they're rock stars, but ultimately the results don't justify the costs, multiple ex-clients said. One former client said, "I got a ton of offers to make introductions at places I already did deals with and a five-second LinkedIn search would have sufficed."
Kassan brushes aside such criticism. He plays up MediaLink's new endeavors like advising venture capitalists and "organizational design." As for satisfied clients, he told one Digiday editor he received 4,500 congratulatory emails after the Ascential deal. He told another Digiday reporter later the figure was 5,000.
"Lots of people looked at MediaLink when I was starting and said, 'I could do that,'" said Kassan. "Don't kid yourself. It's daunting to build a services business to the scale that we have been able to achieve — it requires a lot of hard work and great talent."
MediaLink plans to focus on increasing the number of clients it works with and the services it offers them, he said. "The way you maintain the advantage is by doing more of what gave you the advantage," he said. "The opportunity in global, doing more due diligence work, expanding our talent practice to encompass organizational design and structure — those are limitless areas. My view is, if I can get more at-bats, I'm going to get a hit one out of every three times."
This includes working more and more with brands. MediaLink recently hired longtime Mondelēz International CMO Dana Anderson to be its CMO, responsible for building a brand strategy practice at MediaLink, a new business for the company.
"We're working on creative strategies for three brands, which is not something that MediaLink would have done in the past," Anderson said. That doesn't mean MediaLink wants to become a typical creative or media agency for brands, but it believes it can play a role for those who need — what else? — advice, especially as the big brands try to make sense of digital marketing at a global scale.
And wherever there's confusion, there's opportunity — especially for MediaLink.
"[Kassan's] instincts from 10 years ago, which were that people would grope in the dark, was spot-on," said Gregory. "And it seems even more spot-on today."
https://staging.digiday.com/?p=184053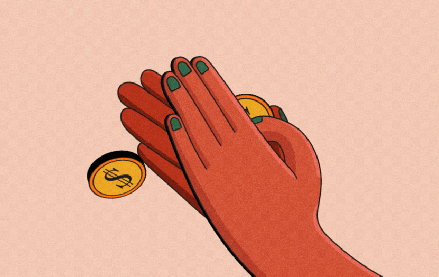 August 18, 2023 • 4 min read
TikTok has officially launched its new e-commerce platform, TikTok Shop, earlier this month on August 1. Using the new e-commerce platform, brands and creators can sell products directly on the platform, potentially creating new revenue streams, and tap into the short-form video platform's growing popularity.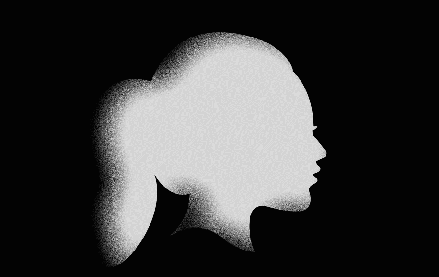 August 18, 2023 • 4 min read
While the influencer industry might sound exciting and like it's full of opportunities, one marketer can vouch for the horrific scenarios that still take place behind the scenes.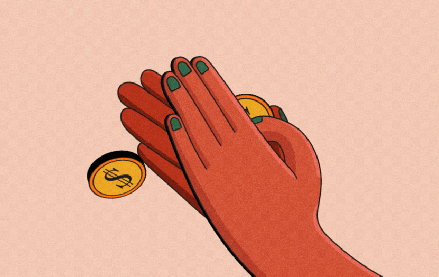 August 18, 2023 • 3 min read
After a tumultuous 12 months, marketers are getting a clear picture of how they really did during a time of true uncertainty. And, as it turns out, it wasn't all that bad.