'What happens on the terrace stays on the terrace': The definitive oral history of the Carlton terrace
June 13, 2018 • 7 min read
Over the years, the terrace at the Carlton hotel, located smack in the middle of the bustling Croisette in Cannes, has become somewhat of a totem pole for the Cannes Lions festival itself. From the early morning to the wee hours, the terrace is the place to schmooze and be schmoozed, hunt and be hunted. The Palais des Festivals might be the hub for creativity, but the Carlton emerged as the nerve center for deal-making. There, over bottles of the ubiquitous rosé, executives schmooze, talk business and recruit. In short, the terrace is the Gutter Bar for grown-ups.
Origin story
In 1984, the Lions festival permanently moved to Cannes. At the time, it was mostly a regional creative festival for television and cinema advertising. There were a few things missing: seminars, panels — and Americans.
Rick Boyko, former chief creative officer, Ogilvy & Mather, former managing director of VCU Brandcenter: I started going to Cannes in 1987 and went for about 21 years every year. Back then, the Carlton wasn't even open in the evening. Only lunch.
Bob Garfield, longtime advertising columnist and ad reviewer: When I first went to Cannes, Polk was president. Basically, it was a long time ago.
Boyko: The big bar wasn't even there. Everyone went to the Martinez and the Gutter Bar. And if you didn't like beer or hard liquor, you were out of luck.
Rob Schwartz, CEO, TBWA\Chiat\Day New York: I think it arguably became the place way before us ad people showed up. I mean, the Carlton was Cannes Film Festival. Think of Hollywood, the French New Wave, Grace Kelly.
Boyko: A small band of U.S. candidates and reps started to move to the Carlton. Some people one year, either 1991 or 1992, just went and bought bottles of Champagne and rosé, and sat out there to shoot the shit.
Garfield: The Americans went to the Carlton in those days, not the Majestic. It was the chi-chi place for Americans. It was the first choice. I spent most of my early years there. It reminded me of going to sleepover camp. The senior campers who had been there before were basically dismissive and condescending of junior campers. It was "Mean Girls."
Boyko: There was a small group who got together after the events of the evening when everyone else was down at the Martinez. You became entertained every night. Terrific Champagne. [Legendary director] Joe Pytka would just put bottles on a table and have glasses delivered, and tell stories. There was no service. It was our place; nobody knew it was open because there was a velvet rope at the steps.
Heyday of creatives
By the 1990s, the festival, with the addition of categories like the Cyber and Design lions, had become much more international. There were also more seminars, and the awards had become much bigger, meaning that everyone who was anyone on the creative side of the ad industry had to show up. The Carlton slowly became more than a bar — it was a meeting place for anyone in the know.
Jeremy Miller, chief communications officer, McCann: For my first year, it was 1999. Cannes at that point was mainly creatives, and production and press. There weren't clients, and there weren't media agencies.
Garfield: There are three spots in Cannes that are the non-invitation default gathering places. Of those, the Carlton terrace is the most gracious. You get to be sitting in a chair. And there's a 70 percent chance that when you get your €1,200 check [about $1,421] for five beers and a bowl of chips, someone else will pick it up. And it's full of Americans.
Michael Kassan, CEO, MediaLink: My first trip to the Carlton terrace was two decades ago. The location carried the same allure it does today. I was immediately drawn to the energetic discourse I discovered as the most creative minds in the industry came together, and it inspired me to come to Cannes year after year.
Miller: Basically, there were no tiered passes. So everyone stayed wherever they wanted. Most of the Americans stayed at the Carlton. A lot of the Europeans would stay at the Majestic or Martinez.
Schwartz: You would go over to the Carlton for breakfast so someone would see you there. If you jury a show, you could meet your jury members at the Carlton for breakfast. Then, you could do the Carlton terrace for lunch, 1:30-3 p.m., and it was quiet, and people would leave you alone. 5 p.m. is when people are there who are headhunters.
Miller: At that point, the Carlton was a stopping-off point for the evening. You didn't hang out there all night long.
Garfield: The early days were filled with Americans. It wasn't standing room only. There was room for the waiters to move around.
Miller: The Gutter Bar was where everyone let loose.
Garfield: For me, I spent 51 weeks a year staying as far away from ad people as I could get. One week a year I mixed with ad people, and most of it was at the Carlton terrace. It was a surreal experience for me — a combination of their contempt and their fear and their sucking up.
Miller: I think it's simpler also that the Majestic was sleepy and the Martinez didn't have the patio.
Schwartz: I don't know anyone who eats dinner at the Carlton. But at 10:48 in the evening, the first gadfly lands. Around 2 a.m. they shut it down, but before that, it just grows and grows until everyone is standing on the street, almost.
Garfield: I had dinner at the Carlton once. It was delicious.
Peak Cannes?
It's unclear when Cannes peaked. Maybe it was around the time that couple was caught having sex on the red carpet. Nevertheless, after 2005, Cannes was about more than the creatives. The technology giants had arrived, bringing with them plenty of cash and cachet to throw big dinners and parties. Creatives were still there, but so were their bosses.

Susan Credle, global chief creative officer, FCB: My first Cannes, I was uncool. It was 2006. I went Sunday to Sunday. And I went to a dinner hosted by Yahoo, and I didn't know anyone. I ended up bumping into Rick [Boyko], and I went with him and his wife, Barbara, and he took me to the Carlton after.
Schwartz: Now, it's shoulder to shoulder, butt to butt, chest to chest. The thing is, nobody pays for anything. I always thought maybe it was [former WPP CEO] Martin Sorrell paying for stuff.
Credle: Until I started running a company, I never paid for anything at Cannes — except my room, I guess.
Garfield: At one point, one guy came by my dinner table to punch me. He was shitfaced, so he missed. He didn't have a whole lot of hand-eye coordination. It was because I'd given a commercial he did for Pepsi 3 1/2 stars.
Schwartz: I don't drink. So I have an unskewed view of things. I've witnessed things that happen on the terrace. For the most part, what I will say is people are genuinely happy to see other people in the business. They are great moments of camaraderie.
Credle: I think the Carlton is just happening because the Americans get to Cannes, and everyone just stays on East Coast time all week. So everyone's just awake.
Miller: My worst year was where these creatives punked me and said my room number, and I got charged thousands of euros for all their drinking.
Credle: The Carlton can be a magnet if you're staying there. You think, "I just need to get past the entryway without seeing someone. I just need to get to the room."
Kassan: The Carlton terrace is a thing, not a place. There are few single locations where you can find as wide a range of senior marketers, agency heads, media moguls, content creators and technology trailblazers congregating within arm's length of each other, from all over the world. You are going to see bottles and glasses of rosé on the tables, but one never knows from a distance if they are merely props or sustenance.
Boyko: It's now become asinine to the point where you can't move, you can't get a drink. You have to hand piles of money to a waiter to even pretend you're there.
Garfield: It's hard to give you an accurate portrayal of what happened there because I was always drunk.
Credle: There is an understood rule that phones don't come out. And you don't post. There is a code of honor. What happens on the terrace stays on the terrace.
https://staging.digiday.com/?p=291229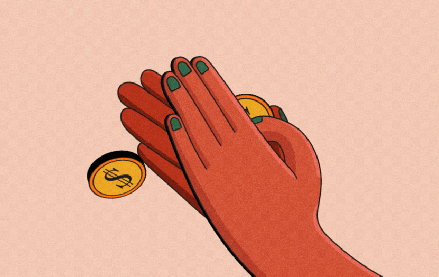 August 18, 2023 • 4 min read
TikTok has officially launched its new e-commerce platform, TikTok Shop, earlier this month on August 1. Using the new e-commerce platform, brands and creators can sell products directly on the platform, potentially creating new revenue streams, and tap into the short-form video platform's growing popularity.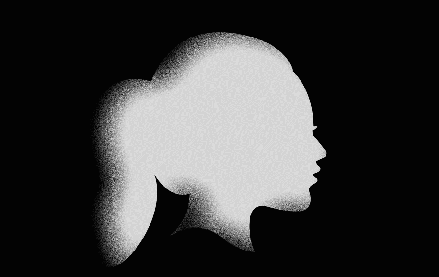 August 18, 2023 • 4 min read
While the influencer industry might sound exciting and like it's full of opportunities, one marketer can vouch for the horrific scenarios that still take place behind the scenes.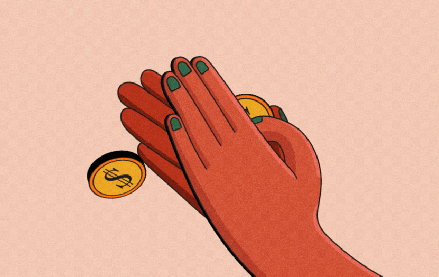 August 18, 2023 • 3 min read
After a tumultuous 12 months, marketers are getting a clear picture of how they really did during a time of true uncertainty. And, as it turns out, it wasn't all that bad.